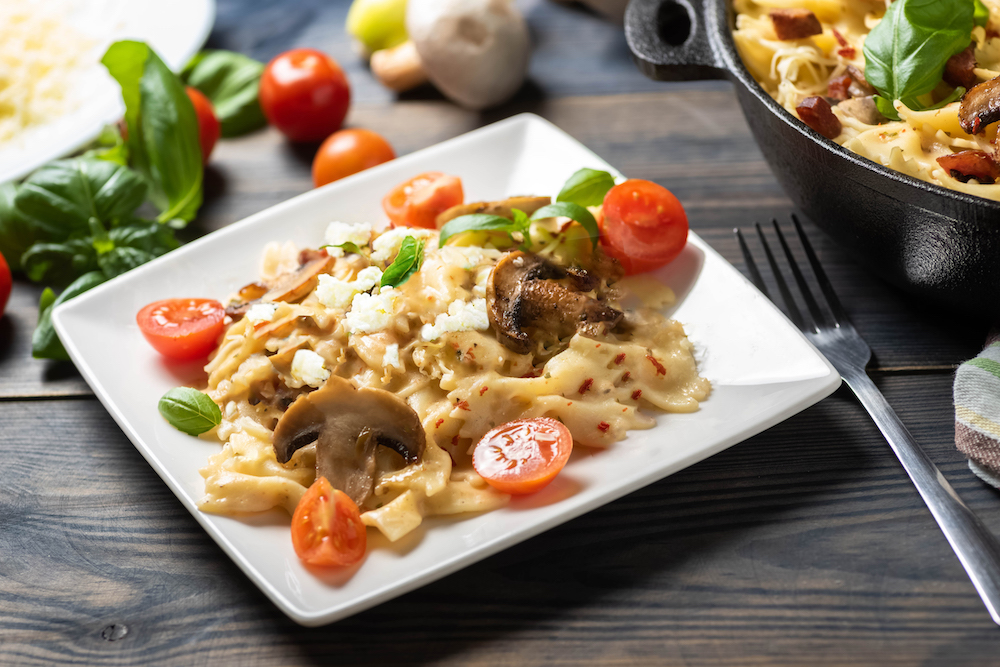 Everyone loves a good pasta dish! And you can enjoy this nutrient-rich meal knowing it's healthy and filling.
Makes 1 serving.
Prep: 5 min Cook: 12 min
Ingredients:
2 oz whole wheat noodles

¼ cup part-skim ricotta cheese

½ cup chopped tomatoes

½ cup sliced mushrooms of your choice, such as cremini, shiitake, etc.

1 tsp basil, chopped

1 tsp parsley, chopped
Instructions:
Cook noodles and drain. In the same pot, add drained noodles, ricotta cheese, tomatoes, mushrooms, basil, and parsley. Heat through.
Nutrition Information Per Serving:
Calories: 188; Total fat: 6 g; Saturated fat: 3 g; Sodium: 87 mg; Cholesterol: 19 mg; Total carbs: 24 g; Fiber: 3 g; Sugars: 2 g; Protein: 12 g; Potassium: 398 mg
This is a naturally vegetarian meal.
CLC14987.B