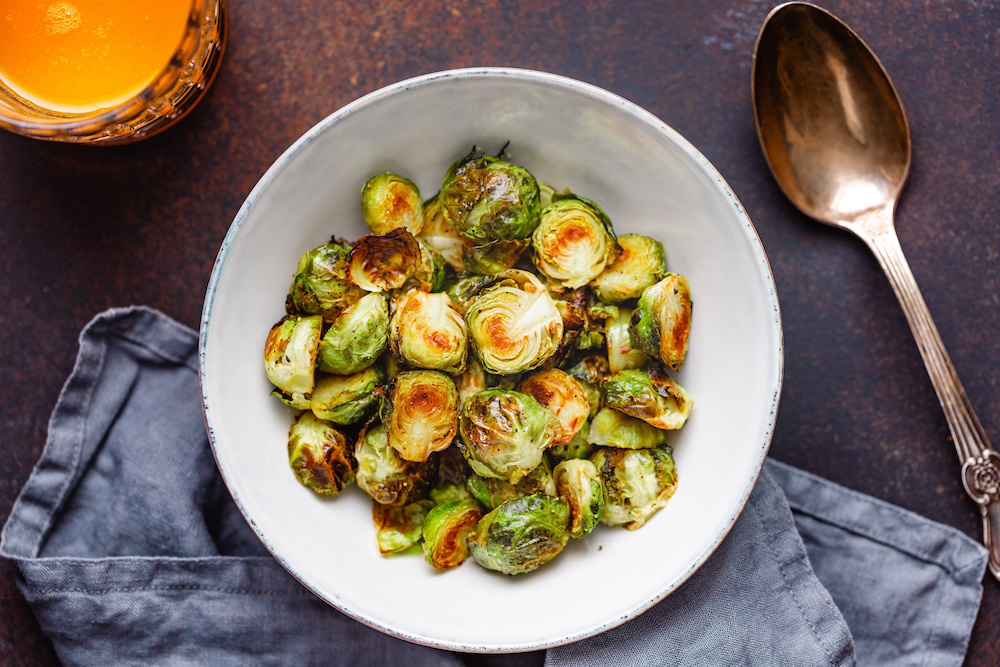 Fill up with the rich, buttery flavors of brussels sprouts. This is a quick dish that you can enjoy on its own or as part of a complete meal.
Makes 1 serving.
Prep: 5 min Cook: 30 min
Ingredients:
1 cup brussels sprouts

2 tsp olive oil

1 garlic clove, minced

Salt and pepper, to taste
Instructions:
Preheat oven to 400°F. Toss together brussels sprouts, oil, garlic, and salt and pepper.

Spread on cookie sheet and bake for about 30 minutes until tender. Stir every 10 minutes while roasting.
Nutrition Information Per Serving:
Calories: 120; Total fat: 10 g; Saturated fat: 1 g; Sodium: 22 mg; Cholesterol: 0 mg; Total carbs: 9 g; Fiber: 3 g; Sugars: 2 g; Protein: 3g; Potassium: 350 mg
You can swap out brussels sprouts for other veggies that you like, such as cauliflower, carrots, yellow squash, or zucchini.
CLC14988.B