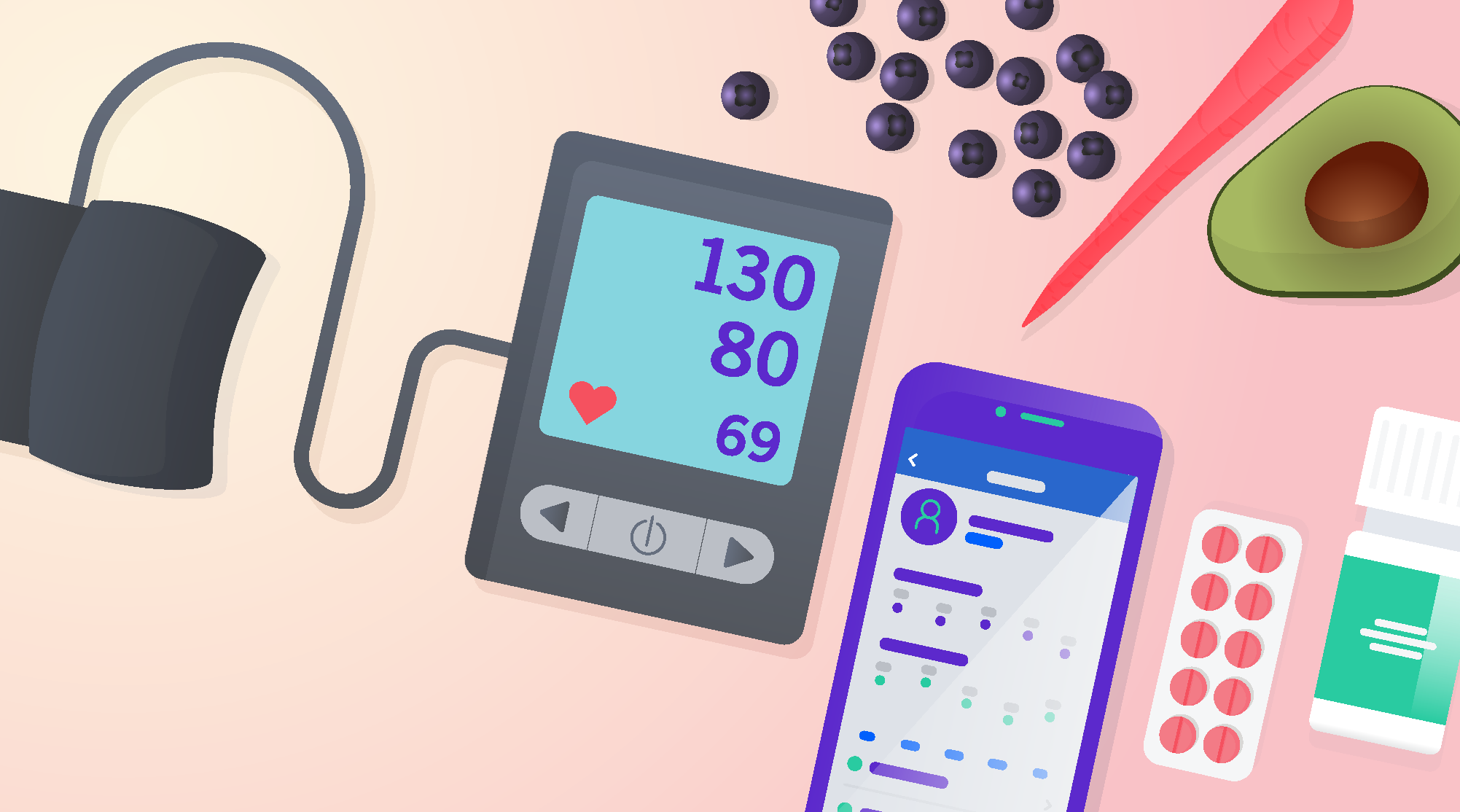 Welcome to Livongo for Hypertension! We're excited to introduce a hassle-free way to help you monitor and manage your blood pressure. You're here because you're ready to take charge of your health. And Livongo — your complete digital blood pressure management solution — will help you do just that.
When you use your Livongo Blood Pressure Monitor with the Livongo mobile app to take your blood pressure readings, you'll gain a better understanding of what your numbers mean with easy-to-read logs and charts. You'll also get personalized health tips and support to manage your blood pressure, along with an easy way to securely share your data (with your doctor, for example). You'll also have access to your very own Livongo expert coach.
Complete Your 5-Day Check
To get started, you'll need to establish your baseline blood pressure reading. To do this, take your blood pressure daily for 5 days in a row, ideally at the same time each day. As you're completing these first five checks, we'll be sending you mini lessons in the app to help you better manage your blood pressure. We'll also send you a personalized blood pressure report to share with your doctor via email or review with a Livongo coach to gain valuable insights.
Going Forward
Continue to check your blood pressure on a regular basis. If your doctor hasn't recommended a schedule for checks, be sure to do it at least once every 2 weeks. The more you check, the more you'll learn. As you track your progress, we'll send you personalized advice to help you manage your blood pressure.
You're already on the road to better health, and we're thrilled to be part of your journey.
Questions?
Contact Livongo Member Support at (800) 945-4355 for further assistance.
PM06839.A