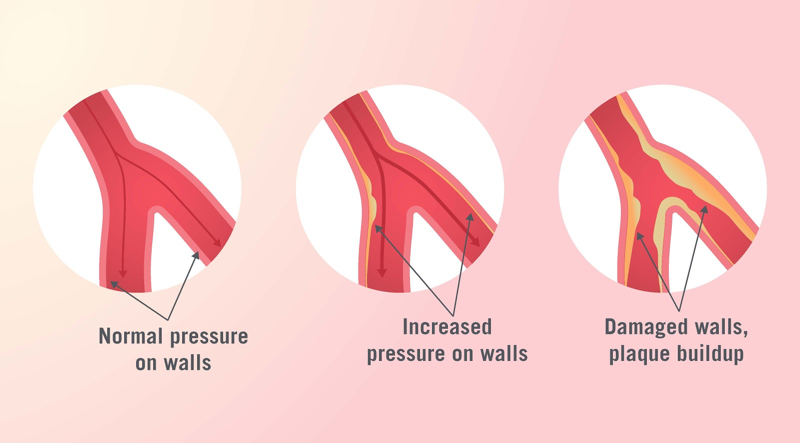 The system in your body that circulates blood is made up of the heart and blood vessels. With each heartbeat, blood is pumped through large blood vessels called arteries. Blood pressure is a measure of how hard the blood is pushing against the artery walls.
How Does High Blood Pressure Affect the Arteries?
In healthy arteries, the blood puts normal pressure on the walls. But if it pushes too hard against the walls, you get high blood pressure. This can cause damage to those walls. As the damage heals, it turns into scar tissue, which is stiff and weak.
How Does It Impact Overall Health?
Fatty substances called plaque can build up in the blood. It then sticks to the scar tissue. As more plaque builds, arteries become narrow and hard. This causes more pressure, which makes your heart work harder. Ultimately, it can lead to heart attack and stroke. It can also lead to kidney disease and blindness.
Often, high blood pressure doesn't cause symptoms. The good news is that it can still be detected and managed.
PM06838.A