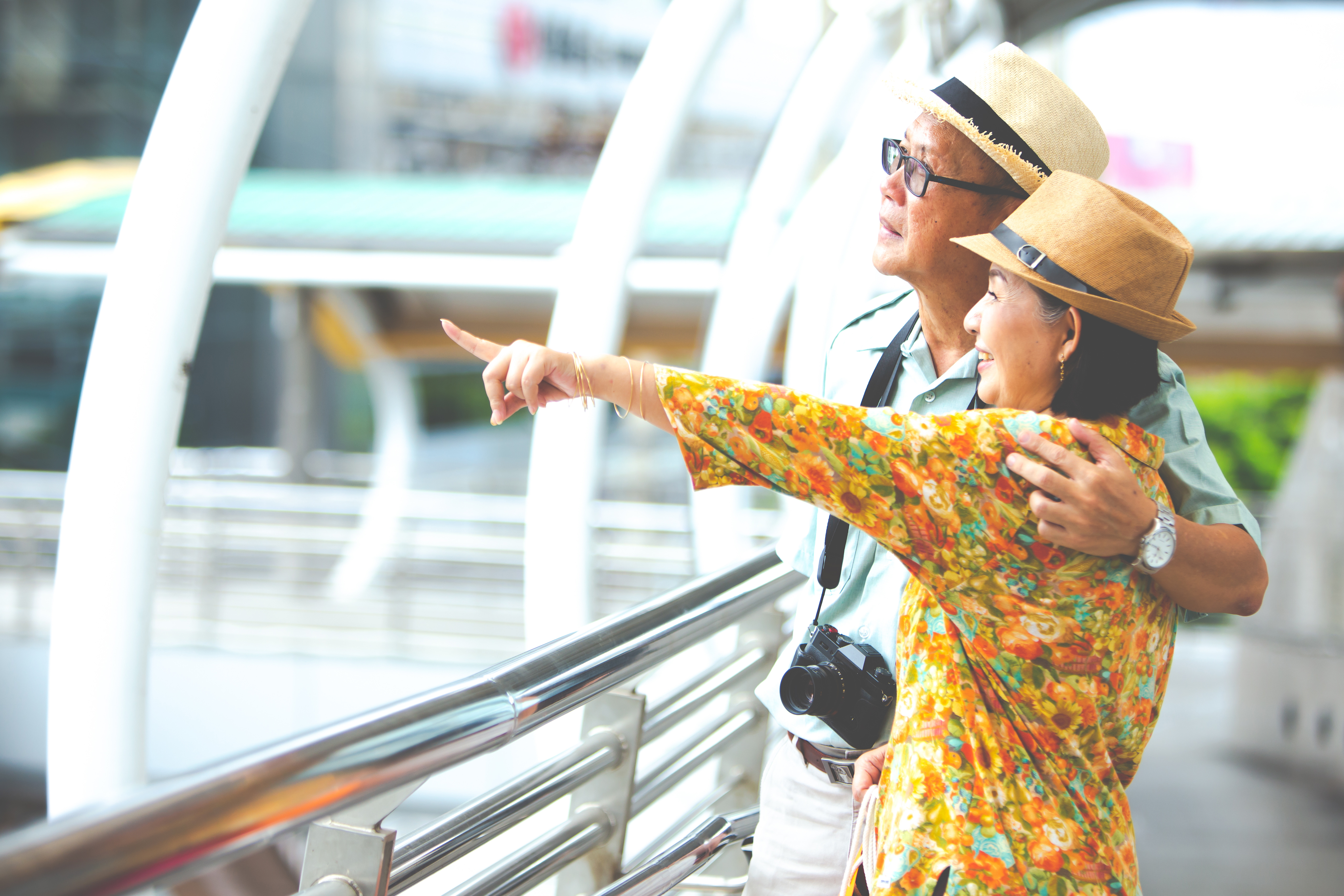 Whether you're traveling for business or pleasure, it's fun to get a change of scenery and routine. But it doesn't have to be a vacation from your healthy lifestyle. Just like when you're at home, being prepared can help you enjoy yourself and reach your goals.
Before You Go:
Search online for restaurants that offer the same type of healthy foods you enjoy at home.

Plan ahead if you'd like to have a more indulgent meal. This way you can look forward to it, and focus on healthier choices during the rest of your trip.

If someone else is choosing the restaurants, look up the menus online and plan how you'll order ahead of time.

Pack healthy snacks so you are not stuck with what is available at the airport, in the hotel, or on the road. Try tasty foods that travel well, such as:
Nuts

Single servings of nut butter

Unsweetened oatmeal packets

Roasted edamame

Roasted chickpeas

Fresh fruit like bananas, apples, and clementines

Baggies of vegetables like carrot and cucumber sticks

Single-serving hummus*

Hard-boiled eggs*

Individual plain yogurt cups*
*Use a cooler bag
In Transit:
Don't skip meals; this will set you up for overeating later.

If you're at the airport and have time, walk around the terminal. You can find the best choices and get in some extra steps.

While you're on the road or at the airport, look for healthier options like: salads, fresh fruit, jerky, hard-boiled eggs, guacamole, hummus, or string cheese.

Long flights can cause your body to lose water. Stay hydrated with zero-calorie drinks like water, tea, or seltzer.
At Your Destination:
When you arrive, find out where the nearest grocery store is.

Take a walk to shop for some healthy snacks and beverages, including protein-packed veggie salads, fresh fruit, olives, and unsalted nuts.

Free breakfast at the hotel? Choose healthier, satisfying foods like fruit, plain yogurt, eggs, and turkey sausage. Skip processed carbs like pastries, pancakes, cereals, and waffles.

If you're at a hotel, ask the front desk for healthy dining options in the area. And remember, you can make healthier choices at any restaurant.
Keep the Balanced Plate in mind when you go to restaurants: 50% non-starchy veggies, 25% protein, 25% carbs.

Order sauces and dressings on the side.

Instead of heavy starters like mozzarella sticks or french fries, order a side salad or broth-based soup as your appetizer. Refuse the "free" appetizers like bread or chips.

Limit alcohol. If you do drink, have a glass of water between each beverage. Aim for no more than two drinks for men, or one drink for women. Wine, no-sugar spirits, or light beer are your best choices — avoid sugary drinks. And save on calories by choosing either alcohol or dessert, not both.
Use the 80/20 Rule: 80% of the time, make ideal, healthy choices. The other 20% of the time, enjoy the treats you love in moderation and let yourself savor the experience.
Stay active. Exploring on foot, renting a bike to get around, even signing up for an exercise class can all be fun travel adventures.
Plan non-food-related ways to enjoy your trip. Schedule a massage, read, do puzzles, nap, join a tour. Any activity that restores and energizes you is good for your health.
You can enjoy the sights and tastes of a new place and stay healthy. Sticking with your goals when you travel will help you feel refreshed and even more committed to wellness.
PM06395.A