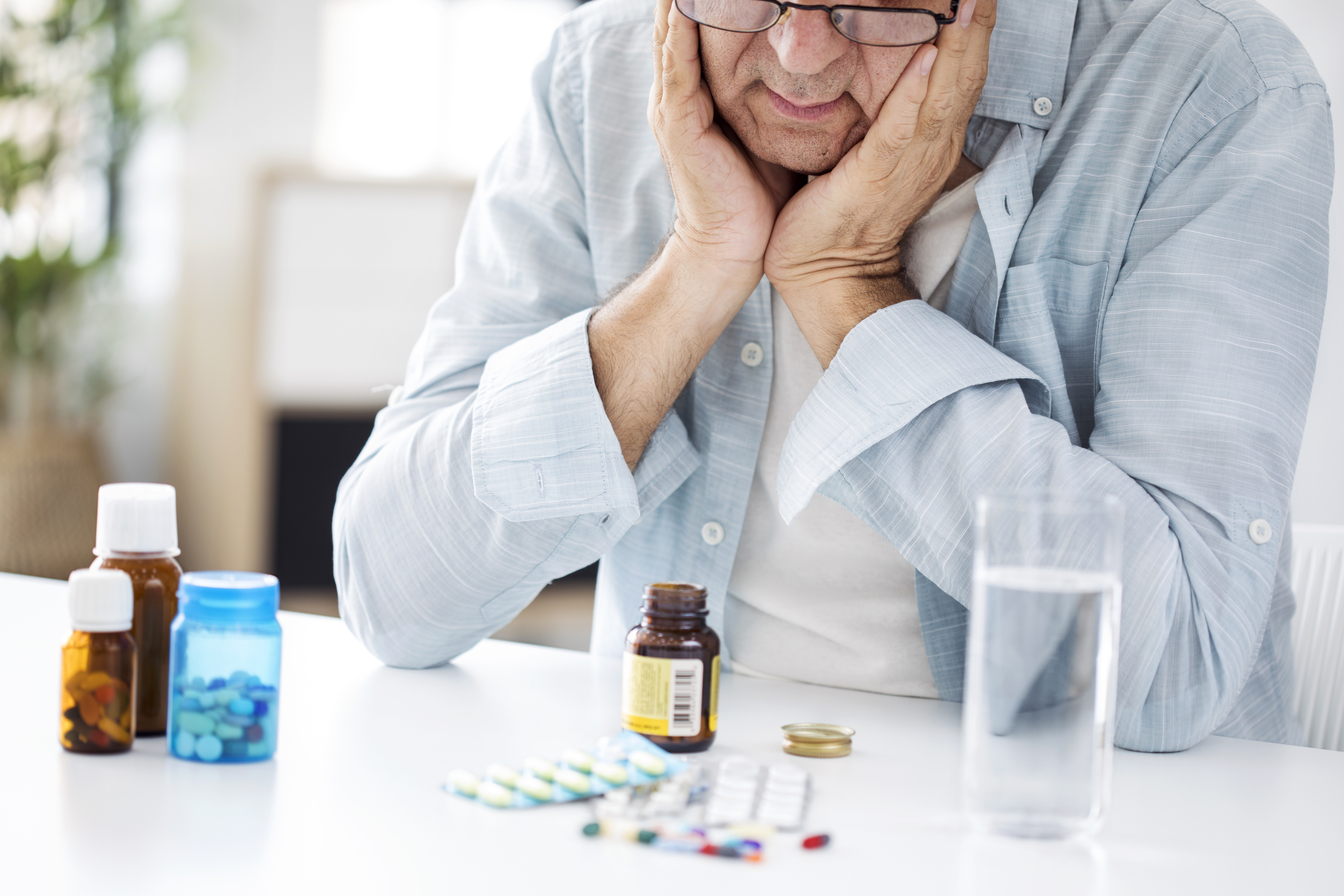 If you feel like the world is filled with obstacles when it comes to taking your meds, you're not alone. The American Heart Association says 3 out of 4 people may not always take their meds as prescribed. It's no surprise — there are many different challenges that can get in the way.
Unfortunately, serious issues can arise if you don't take your meds the way your doctor prescribes them. They may not work as well. You may also run the risk of unwanted side effects. These problems could lead to avoidable hospital visits and extra costs.
But, there's good news. By thinking about what might get in your way, you can plan ahead to find a solution that works for you.
Common barriers and how to get around them
If you don't always take your meds correctly, there's probably a reason that feels out of your control. Here are some common challenges people experience, and what you can do to stay on track:
You forget to take them. Not having a routine can make it hard to remember to take pills at the right time.
Try this: Set an alarm, using a pillbox, or keep track with a diary or app. You can also take your meds at the same time as another activity you'll never miss, like brushing your teeth.
They're causing side effects. Side effects aren't unusual with a new medication. They often settle down once your body gets used to it. But side effects can be unpleasant and leave you feeling discouraged.
Try this: Speak to your doctor or pharmacist as soon as possible if you notice any side effects.
The details are confusing. Different meds have different rules about timing, whether or not you should take it with food, and more. If you're on more than one medication, it can be extra hard to coordinate the details.
Try this: Ask your health professional to help you work through the details. This will help you avoid mistakes. Take notes if you need to, and always keep the instructions.
The cost is too high. Meds can be expensive, especially if you need more than one.
Try this: Ask your doctor, pharmacist, or Livongo expert coach for advice. You might be able to switch to a generic option. Generic meds work the same way as brand-name ones but are less expensive. Your coach can also help you explore financial support options.
You're feeling discouraged. Was there a news story that made you question how well the drug works? Maybe a family member said something negative, or you're feeling like taking meds won't help you enough.
Try this: Run worries by your doctor, pharmacist, or Livongo expert coach. They're here to give you the support you need.
You feel fine. Many conditions, such as high blood pressure, do not show obvious signs. If you don't feel ill, you might not feel like taking your meds. Or maybe you want to skip a dose or two, since your symptoms have now gone away.
Try this: Talk to your doctor before making any changes. He or she will help you make the decisions that are right for you.
Taking medications the right way helps you improve and maintain your health. The best way to be successful is to make it as easy as possible. Your Livongo expert coach can help you understand your prescriptions. They can also help you get organized and listen to any worries you have. The sooner you get your questions answered, the sooner you can take action and feel more confident managing your meds.
PM05795.A