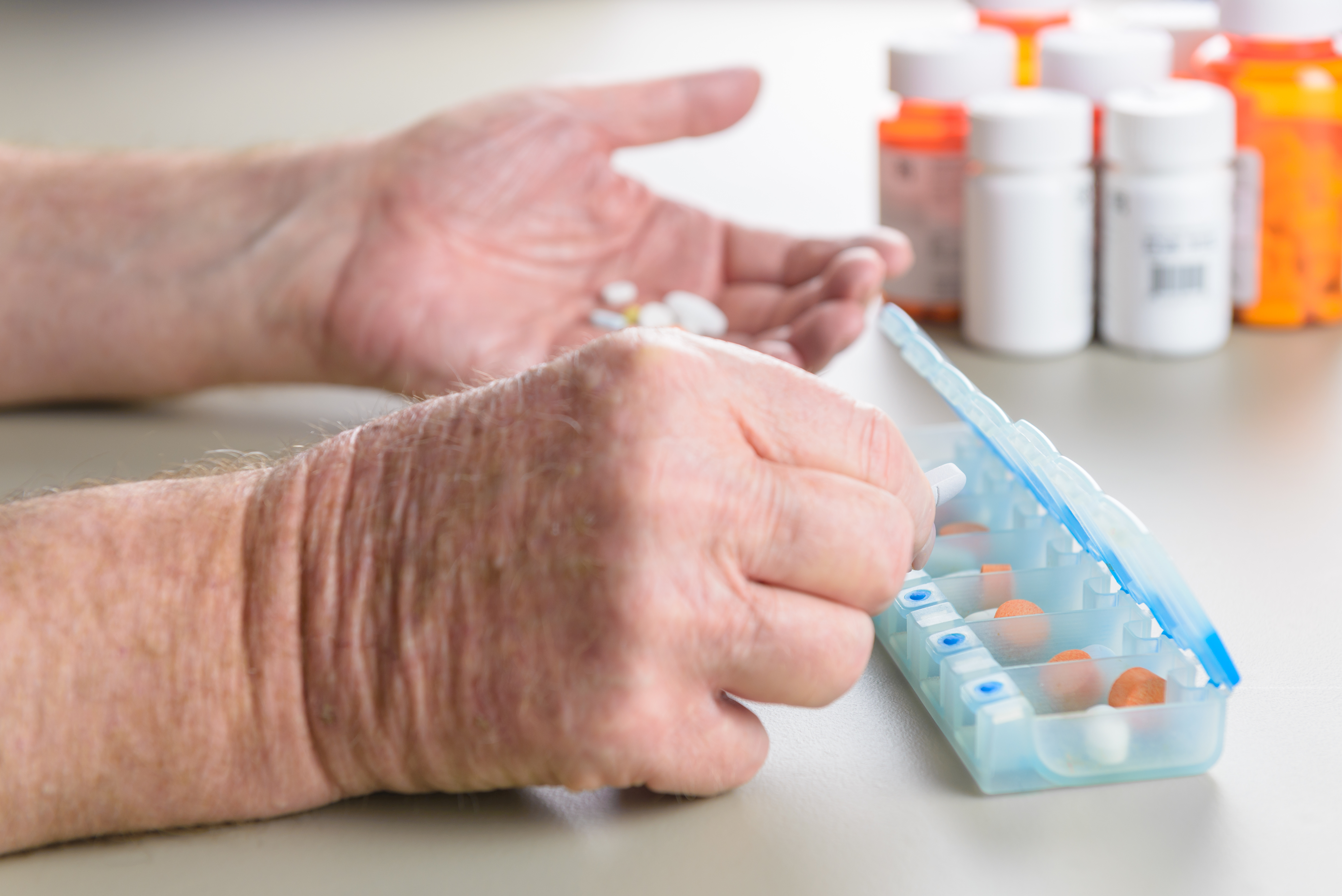 If you're one of the nearly half of all Americans who take one or more prescription pills, you know the challenges. From timing doses to making sure you take certain drugs with food and others on an empty stomach and more, meds can be a lot to keep track of! The more meds you take, the more complicated it can get.
Here are some proven tips to help you stay organized and worry less about your meds.
Write down everything. Make a list of exactly what you take and when. You can use a notebook or an app. Include any over-the-counter drugs, vitamins, and supplements. Share this list with all of your doctors so they can make sure all of your drugs are safe to take together.
Set an alarm on your phone. Your phone will never forget it's time to take your meds! Just remember to bring your medications with you when you're on the go.
Use a pillbox. Sorting meds for the week using a pillbox saves time and helps you avoid mistakes. Not sure how to sort them? Ask your pharmacist or a family member for help.
Use the same pharmacy to fill all of your meds. The pharmacist will double-check that all of the drugs your doctors have prescribed are safe to take at the same time.
Plan ahead for refills. Sign up for automatic refills if they're available at your pharmacy. If not, put "refill prescription" on your calendar. If you're going on vacation, make sure you have enough medication to cover your trip plus a few extra days, in case of any delays.
Use the 7-day method. Always have an extra week's worth of drugs. This way if you run low, you have time to pick up a refill.
Work with your doctor. If you're worried about the cost of your meds, talk with your doctor. There may be cheaper options available. And if you're having trouble managing the amount of meds you're on, ask your doctor if there's a way to cut it down. It may be possible to reduce the number of pills you're taking.
Ask for help. It's okay to have questions about how to take your meds. Talk to your doctor or pharmacist if you are unsure of when or how to take your pills, or about anything else that may be standing in your way. A Livongo expert coach can also help you come up with strategies for keeping organized to ensure your success.
PM05789.B