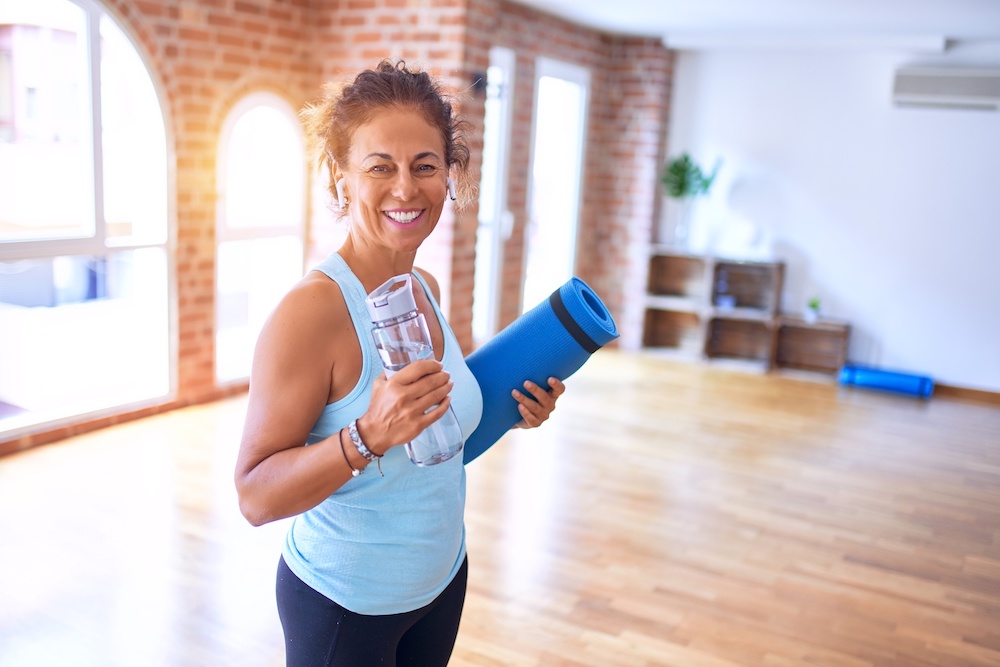 All of us can feel unmotivated. But it's not hopeless: With some small steps — baby ones, in fact — you can make progress toward positive change.
"I was wondering if you could do a piece on why it can be hard for someone to change direction and start taking control of their life. I have to say I'm in this boat and advice on getting out of my slump would be great." — Roy C. Carlson
Does this sound familiar?
When we fall out of the habit of healthy behaviors, due to illness or injury or just the busyness of life, it's hard to get started again. Here are 15 tips to help you break out of your slump.
Choose one goal. If you're in a slump, you may be trying to do too much. It is harder to maintain energy and focus — the two most important things for accomplishing something — if you are working on more than one goal at a time. Choose one goal, for now, and focus on it completely.
Find inspiration. Look for inspiration in others who have achieved what you want to achieve or who are working on the same goal as you. Find success stories on blogs, in books, or through a web search.
Get excited. This sounds obvious, but if you want to break out of a slump, get yourself excited about your goal. Try talking to friends and family members and visualizing how your life would be different if you achieved your goal.
Build anticipation. It may sound counterintuitive, but this tip really works: Don't start working on your goal right away. Set a date in the future — a week or two, or even a month — and make that your start date. Mark it on the calendar and look forward to that date. In the meantime, follow some of the steps below.
Post your goal. Print out your goal in big words — Exercise 15 minutes a day! — and post it around your house, in your car, and at work. Big reminders about your goal will keep you focused and excited. Including a picture related to your goal also helps.
Commit publicly. None of us want to look bad in front of others, so we tend to make extra effort to follow through on something we've announced publicly. Commit to your goal by telling your friends, coworkers, and family, and promising to give regular progress updates.
Think about it daily. If you think about your goal every day, it is much more likely to come true. Try sending yourself reminders to do one small thing to further your goal every day.
Get support. There are many people who share your goal. Find them, either in the real world or online, and use them for support and accountability.
Realize that there's an ebb and flow. Motivation comes and goes like the tide. But realize it never disappears completely. If you stick it out, your motivation will come back.
Stick with it. Even if you aren't feeling motivated today, or this week, don't give up. Think of your goal as a long journey and your slump as a little bump in the road. You can't give up every time you hit a little bump. Ride out the ebbs and surf on the flows, and you'll get there.
Start small. You may be thinking too big. If you want to start exercising, start with baby steps — even just a few minutes a day is enough to build a routine. Once you've done a few minutes a day for a week, increase it to 5, and stick with that for a week. In a month, you'll be doing 15 or 20 minutes.
Read about it daily. When you feel your motivation waning, read a book or blog about your goal. It will inspire and reinvigorate you. Read about your goal every day if you can, especially when you're not feeling motivated.
Call for help when your motivation ebbs. Having trouble? Ask for help. Join an online forum. Call a friend or family member. Talking about it with someone else will help.
Think about the benefits, not the difficulties. It's easy to focus on how hard a goal is to achieve, but try to consider the positives. Instead of thinking about how tiring exercise can be, for example, focus on how good you'll feel when you're done, and how you'll be healthier and slimmer over the long run.
Squash negative thoughts and replace them with positive ones. Recognize negative self-talk as what may be causing your slump. Spend a few days becoming aware of negative thoughts. Then, after a few days, try squashing those negative thoughts and replacing them with a positive thought. Instead of thinking, "This is too hard," think, "I can do this!"
PM05060.A