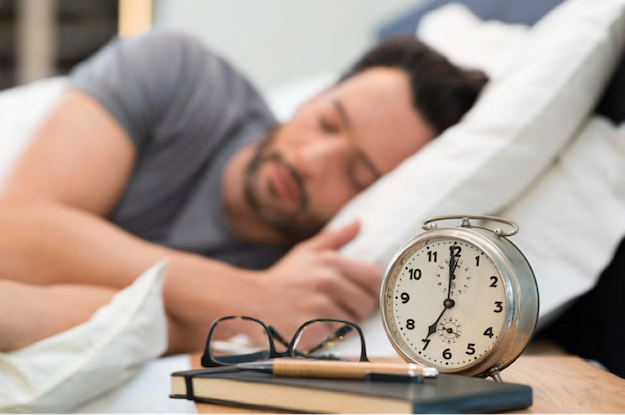 It's surprising just how important a full night's rest can be when it comes to losing weight and staying healthy.
How Much Sleep Is Enough?
Most research says the average adult should get 7-9 hours each night. Some may need a little more, some a little less. The key is to get enough sleep for a rested body and a fresh mind. Explore how to fall asleep faster, stay asleep longer, and get good qualitysleep.
Falling Asleep Faster
There are plenty of barriers that keep us from slipping off to dreamland. Here are some simple ways to knock out those barriers. Prepare your body, mind, room, and schedule.
Exercise a little each day and tucker your body out the natural way. Give yourself at least 4 hours to cool down from your exercise before bedtime.

Avoid using devices with screens 1-2 hours before sleeping. Keep your phone away from your bed so you're not as tempted to check it.

Cut out caffeine 5 hours or more before bedtime.

Keep your bedroom temp at 60-70 degrees.

Turn your clock away from your bed if you find that seeing the time pressures you or the light bothers you.

Finish important tasks before you go to bed so you don't dwell on them in your mind.

Create a "parking lot" notepad next to your bed for ideas or tasks that pop into your head.

Practice deep breathing before falling asleep.

Shower or bathe before bed to heat your body up, letting your temp slowly cool down. This tells your body that it's time to sleep. The magnesium in an Epsom salt bath can help you sleep even better!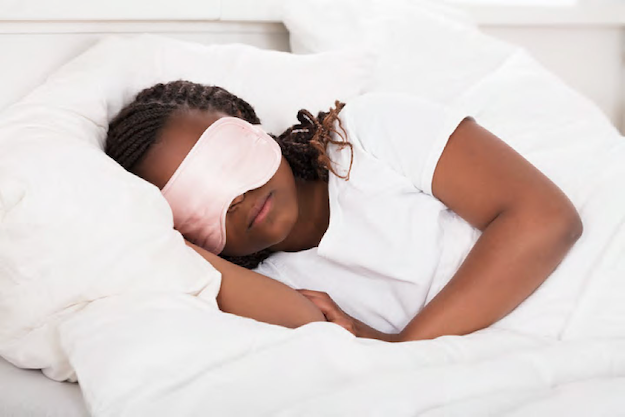 Staying Asleep Longer
So you've fallen asleep. Great! But how do you keep it that way without tossing and turning or waking up too early?
Limit liquids before bed to avoid bathroom trips.

Limit alcohol to get deeper sleep.

Avoid acidic food to prevent heartburn.

Finish your dinner with a few hours to digest before bedtime.

Avoid eating too much at dinner so you can stay at ease while you sleep.

Get comfy sheets and blankets, and clean them often.

Make sure any clothes you sleep in are comfy.

Block out distracting noises with earplugs, or with white noise from something like a fan.

Wear an eye mask to keep light from disturbing you.

Limit how often your child or pet sleeps next to you.
Getting Quality Sleep
Track your sleep! Use a wearable fitness device to track your resting hours. Or simply log them with a phone app, or a pen and paper. Note how you feel after you wake up. Are you energetic? Groggy? Motivated?
Learn from your sleep log and try out new ways to get the best rest!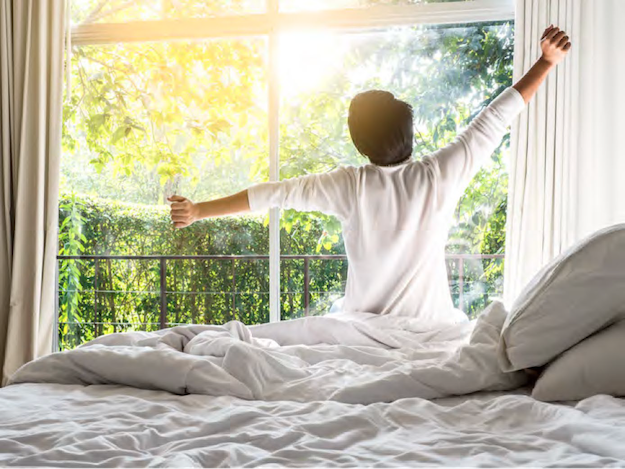 PM03503.A