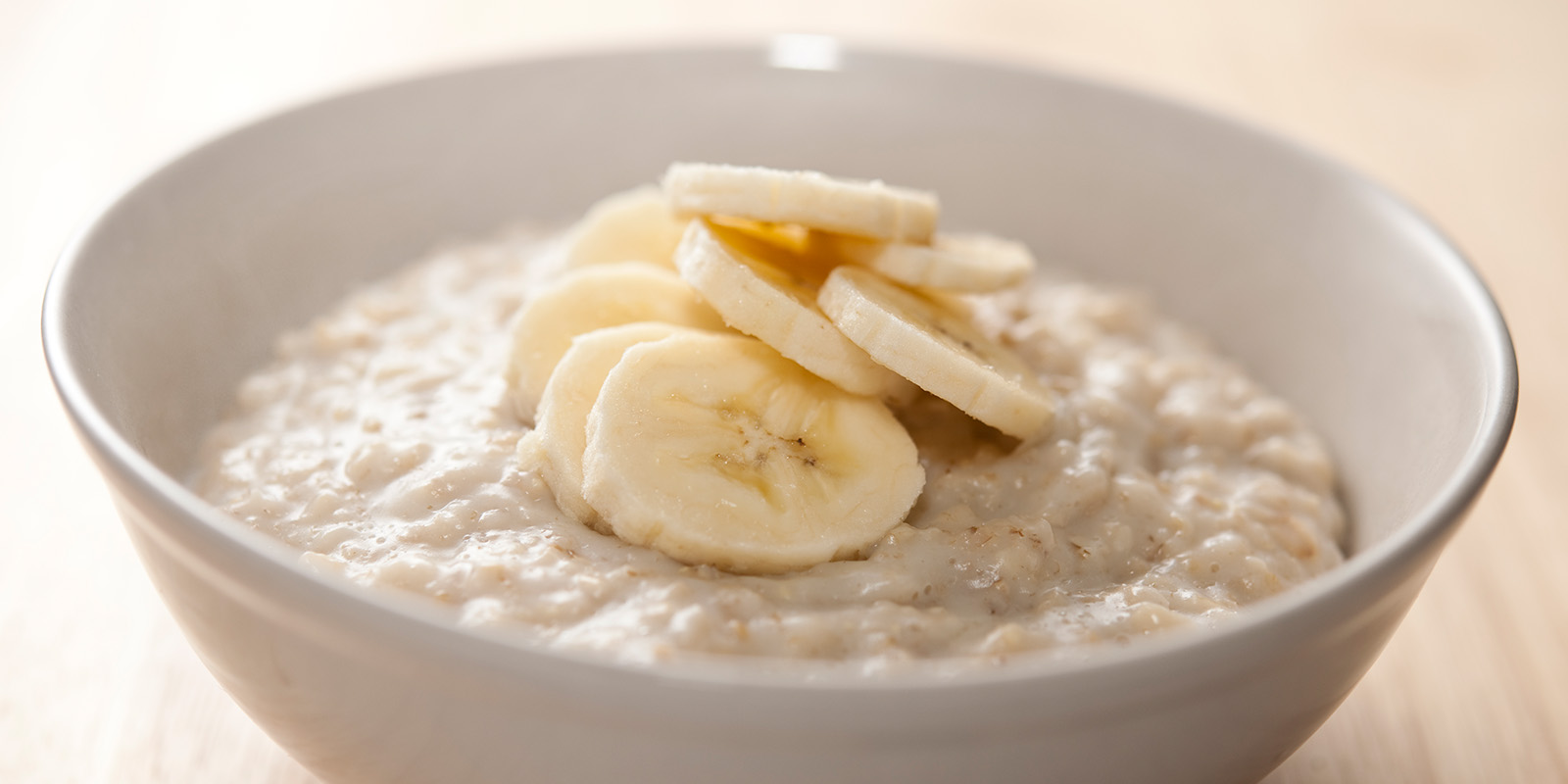 Makes 1 Serving
Prep: 5 min Cook: 2 min
Ingredients:
½ cup rolled oats
1 cup of water
½ banana, mashed with a fork
Cinnamon to taste
2 tablespoons peanut butter
Instructions:
Mix oats and water in a microwave-safe bowl. Microwave on high for 2 minutes, or until cooked. Mix in banana, peanut butter, and a dash of cinnamon.
Nutrition Information Per Serving:
Calories: 394; Total fat: 19 g; Saturated fat: 4 g; Sodium: 156 mg; Cholesterol: 0 mg; Total carbs: 40 g; Fiber: 8 g; Sugars: 11 g; Protein: 13 g; Potassium: 215 mg
CLC14468.B