Jazz up your breakfast with rich flavors! Use a slow cooker to prepare this easy, vegetarian feast for you and your family.
GREEK FRITTATA WITH SPINACH, GOAT CHEESE, AND ROASTED RED BELL PEPPERS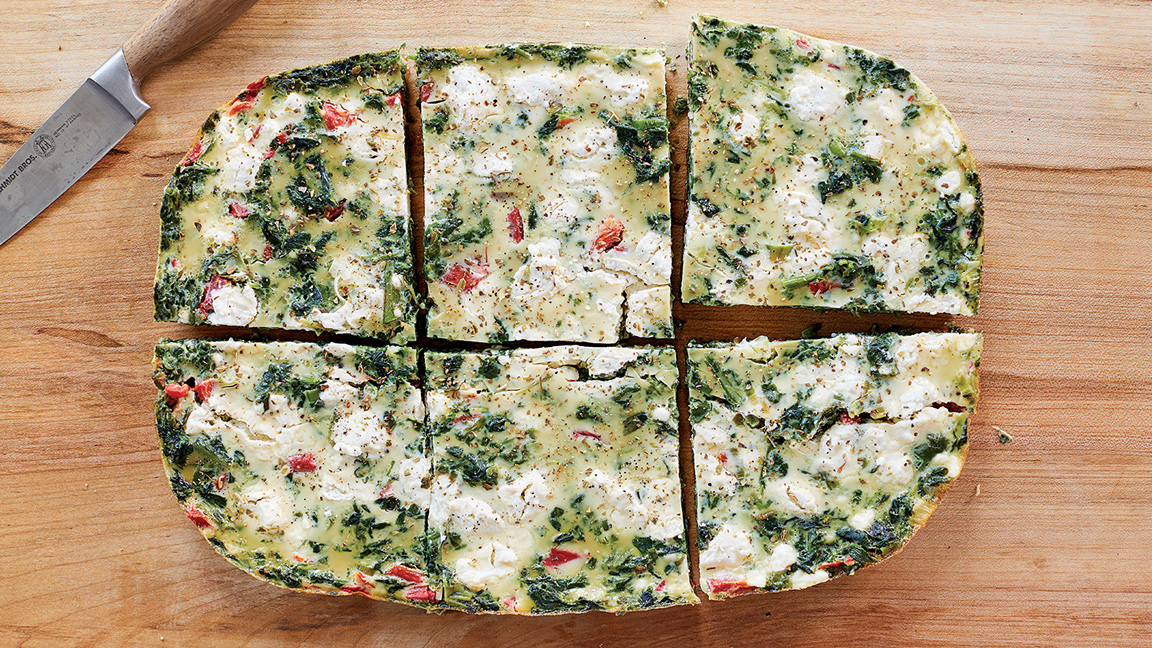 Makes 6 servings, 1 slice per serving
Prep: 5min Cook: 2 ½ - 3 hours
Ingredients:
Cooking spray

4 large eggs

4 large egg whites

⅓ cup low-fat milk

½ tsp dried oregano (crumbled)

¼ tsp salt

¼ tsp pepper

10 oz frozen chopped spinach, thawed, drained, and squeezed until very dry

½ cup bottled roasted red bell peppers, drained, patted dry, and chopped

3 oz soft goat cheese, crumbled

2 small thinly sliced green onions
Instructions:
Lightly spray the slow cooker with cooking spray.

In a large bowl, whisk together the eggs, egg whites, milk, oregano, salt, and pepper. Stir in the rest of the ingredients. Pour into the slow cooker.

Cook, covered, on low for 2½ to 3 hours, or until set (the frittata doesn't jiggle when the slow cooker is gently shaken). There may be some liquid around the frittata, and that's okay. It will absorb back into the frittata as it sets.

Use a wide spatula to gently lift the frittata out of the slow cooker. Move it to a cutting board. Let stand for 5 minutes before slicing.
Nutrition Information Per Serving:
Calories: 116; Total fat: 7g; Saturated fat: 3g; Sodium: 281mg; Cholesterol: 131mg; Total carbs: 4g; Fiber: 2g; Sugars: 1g; Protein: 11g; Potassium: 182mg
Content is brought to you by the American Heart Association. Proprietary content and tools licensed by the American Heart Association. The information in the content and tools are not intended as a medical diagnosis or treatment, or as a substitution for regular medical advice from your healthcare provider.
PM04798.B