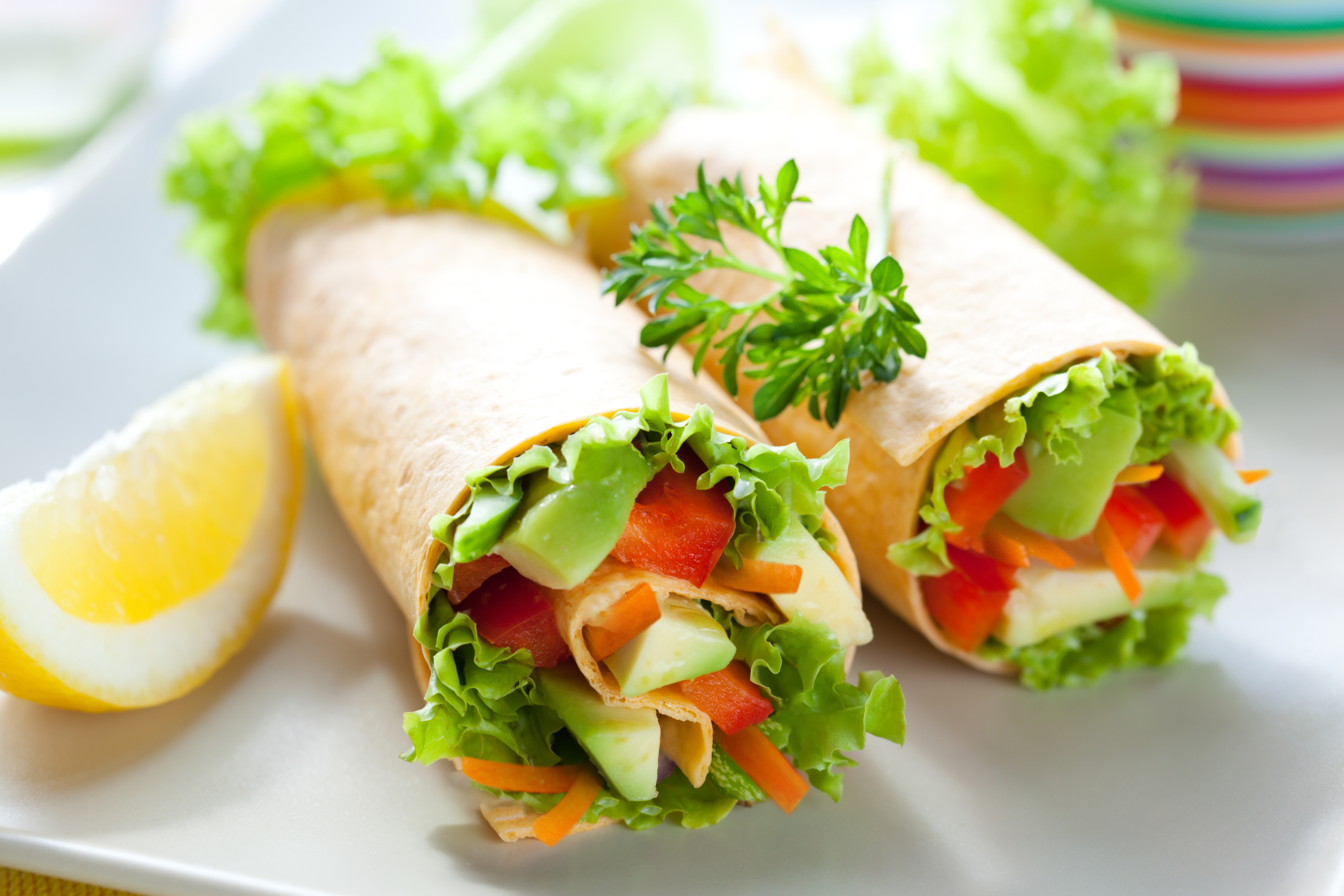 A 100% whole wheat wrap is the perfect canvas for a more nutritious lunch! Try this veggie roll-up sandwich. It's an easy way to get in a serving of whole grains, plus some nutrient-packed veggies and protein. Even better, it will help you feel energized and satisfied.
Makes 1 serving
Prep: 5 min Cook: 0 min
Ingredients:
1 8-inch 100% whole grain wrap or sprouted whole grain tortilla

Try to find a brand with no more than 300 mg of sodium per wrap

¼ avocado

1 hard-boiled egg

¼ red bell pepper, sliced into thin strips

¼ cup shredded carrot

½ cup spring mix lettuce
Instructions:
Spread wrap out on a counter. Place avocado slices on wrap and mash with a knife. Spread avocado over the wrap, leaving the edges empty (like a pizza crust). Chop hard-boiled egg and sprinkle over avocado. Place pepper strips and shredded carrot in a line down the middle. Top with spring mix. Roll up and serve.
Nutrition Information Per Serving:
Calories: 300; Total fat: 16g; Saturated fat: 3g; Sodium: 443mg; Cholesterol: 186mg; Total carbs: 29g; Fiber: 15g; Sugars: 8g; Protein: 17g; Potassium: 282mg
CLC04792.B