When you're on the go, it can be extra challenging to get your veggie servings in. Here are three portable veggie snacks you can make ahead of time and take with you. Eat them as a snack or use them to balance the meals you eat out.
Note:

If you have diabetes, take note of the carbs in each recipe.
CHILI-SPICED CUCUMBERS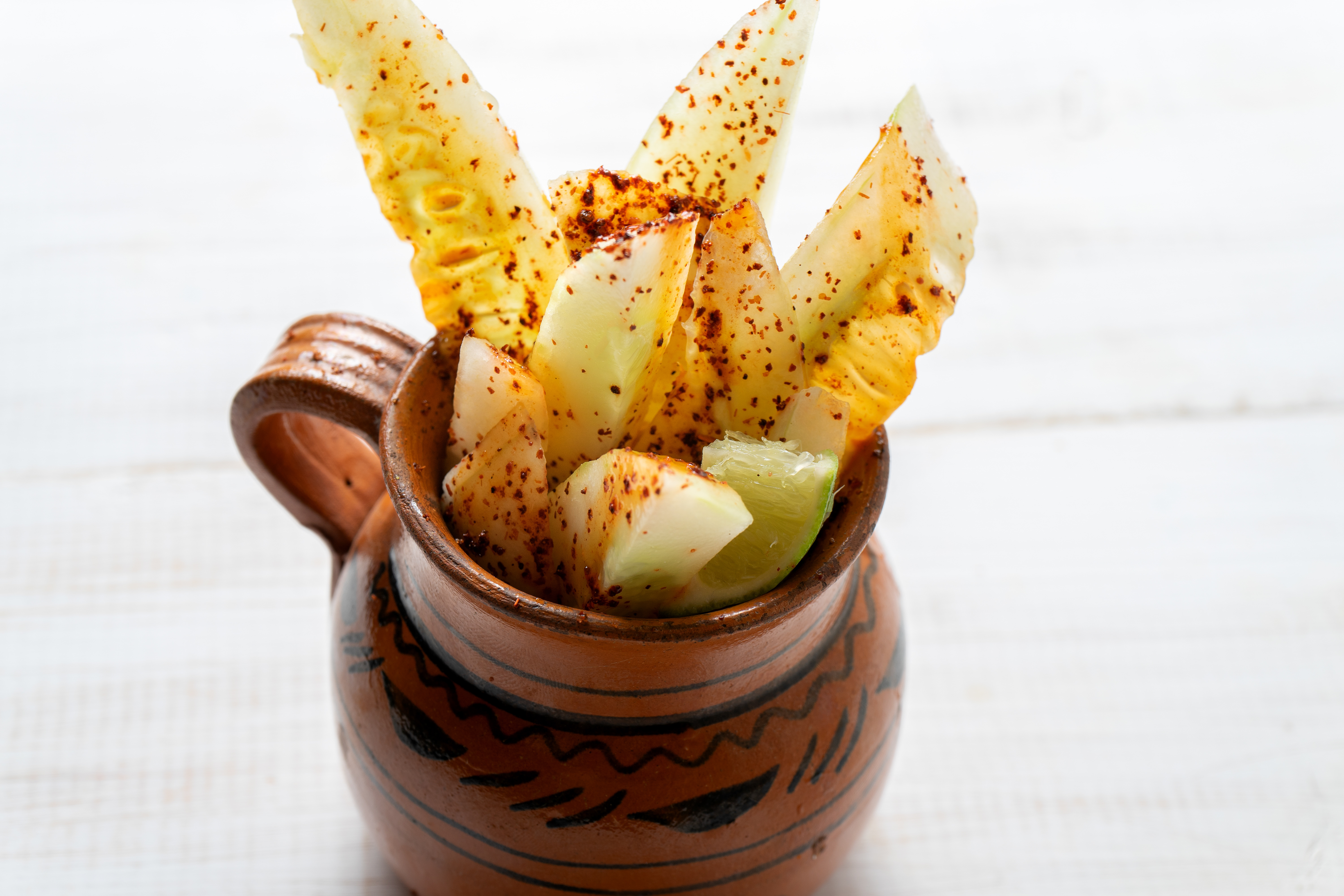 Makes 1 serving
Prep: 5 min Cook: 0 min
Instructions:
Cut a medium cucumber into spears. Toss with ½ teaspoon lime juice and chili powder to taste. Store in a baggie in the fridge until you're ready to go.
Nutrition Information Per Serving
Calories: 32; Total fat: 0g; Saturated fat: 0g; Sodium: 29mg; Cholesterol: 0mg; Total carbs: 6g; Fiber: 2g; Sugars: 3g; Protein: 2g; Potassium: 321mg
ZUCCHINI CRISPS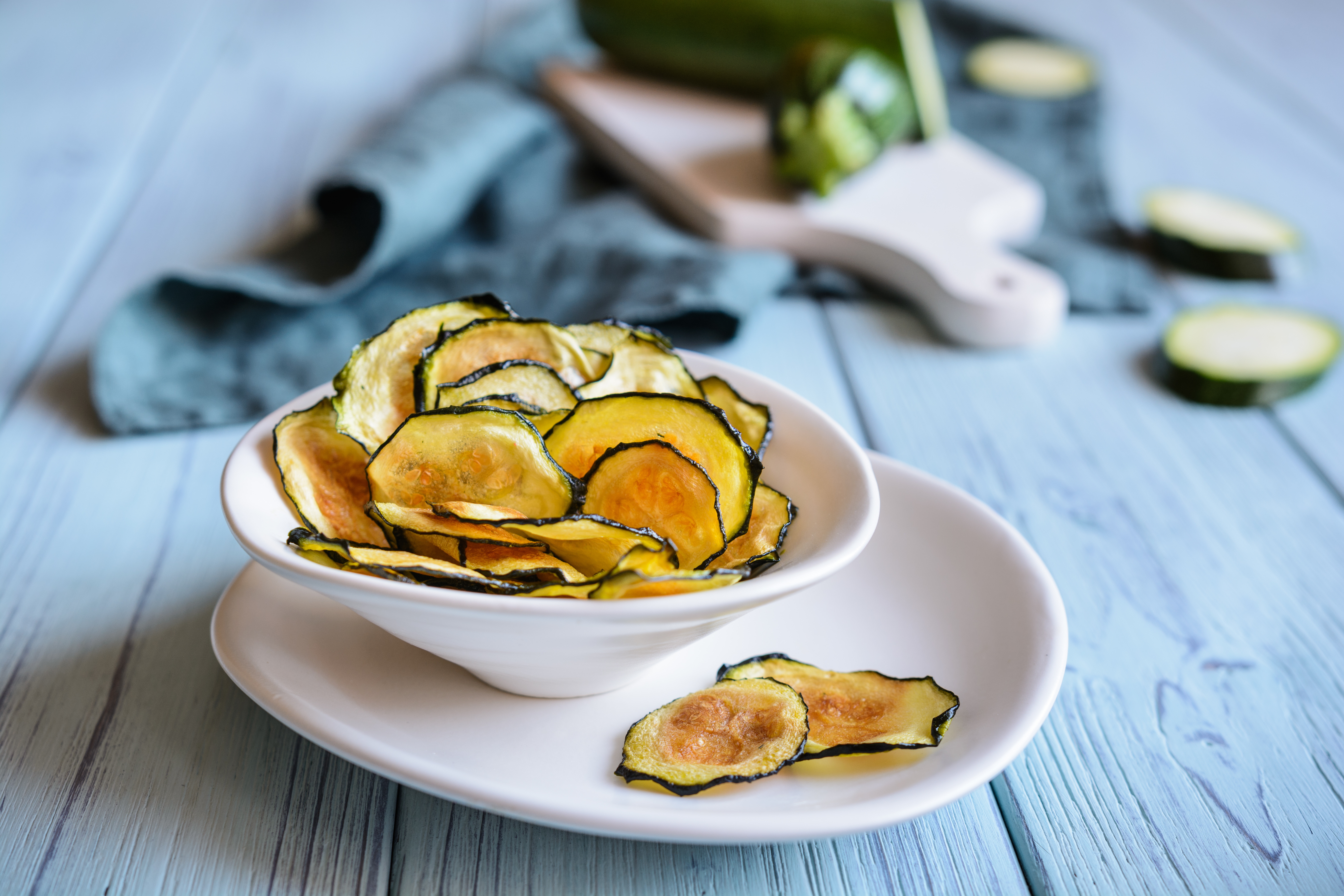 Makes 2 servings
Prep: 5min Cook: 1 hour
Ingredients:
1 large zucchini

1 Tbsp olive oil

Optional: rosemary, thyme
Instructions:
Preheat oven to 250° F. Slice one large zucchini into thin rounds. Brush each side with olive oil and place in one layer on a large baking sheet. Bake for 30 minutes and then flip. Bake for another 30 minutes, and flip again. Remove chips as they are finished; some may need longer than 60 minutes to be ready. Sprinkle with herbs like rosemary and thyme, or enjoy plain.
Nutrition Information
Serving Size: 1 cup
Per Serving:
Calories: 89; Total fat: 7g; Saturated fat: 1g; Sodium: 5mg; Cholesterol: 0mg; Total carbs: 7g; Fiber: 3g; Sugars: 3g; Protein: 1g; Potassium: 455mg
ROASTED EDAMAME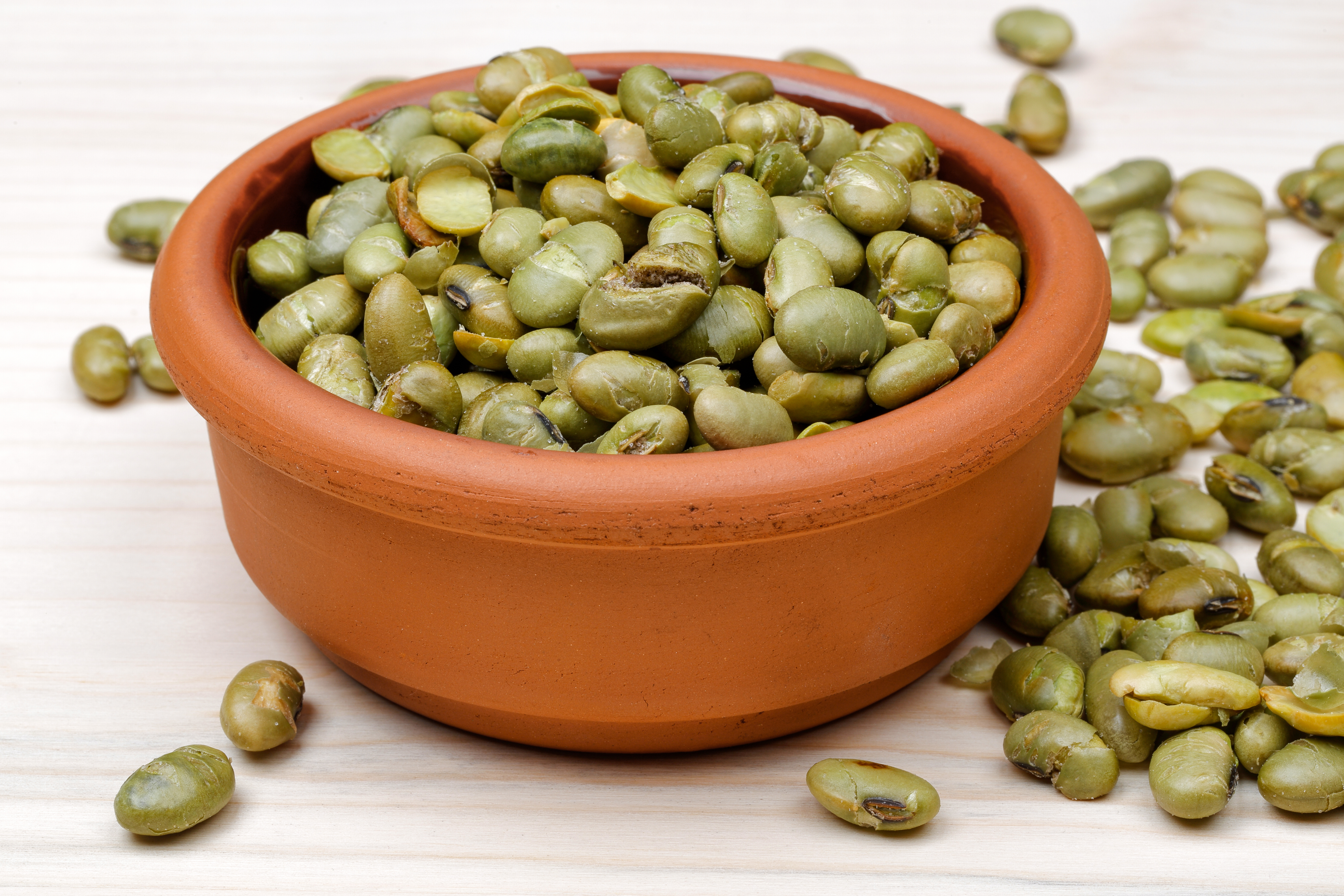 Makes 4 servings
Prep: 10min Cook: 25min
Ingredients:
12-ounce bag frozen edamame

1 Tbsp Olive Oil

Pinch garlic powder

Pinch onion powder
Instructions:
Preheat oven to 425° F. Line a baking sheet with parchment paper. Pour a 12-ounce bag of frozen edamame into a colander and rinse with warm water to defrost. Pat dry with paper towels and toss with 1 tablespoon oil and a pinch each of garlic and onion powder. Spread on a baking sheet and cook for 20-25 minutes, tossing every 5-10 minutes, until crispy.
Nutrition Information
Serving Size: ½ cup
Per Serving:
Calories: 106; Total fat: 6g; Saturated fat: 1g; Sodium: 23mg; Cholesterol: 0mg; Total carbs: 7g; Fiber:1g; Sugars: 3g; Protein: 8g; Potassium: 3mg
CLC04785.B