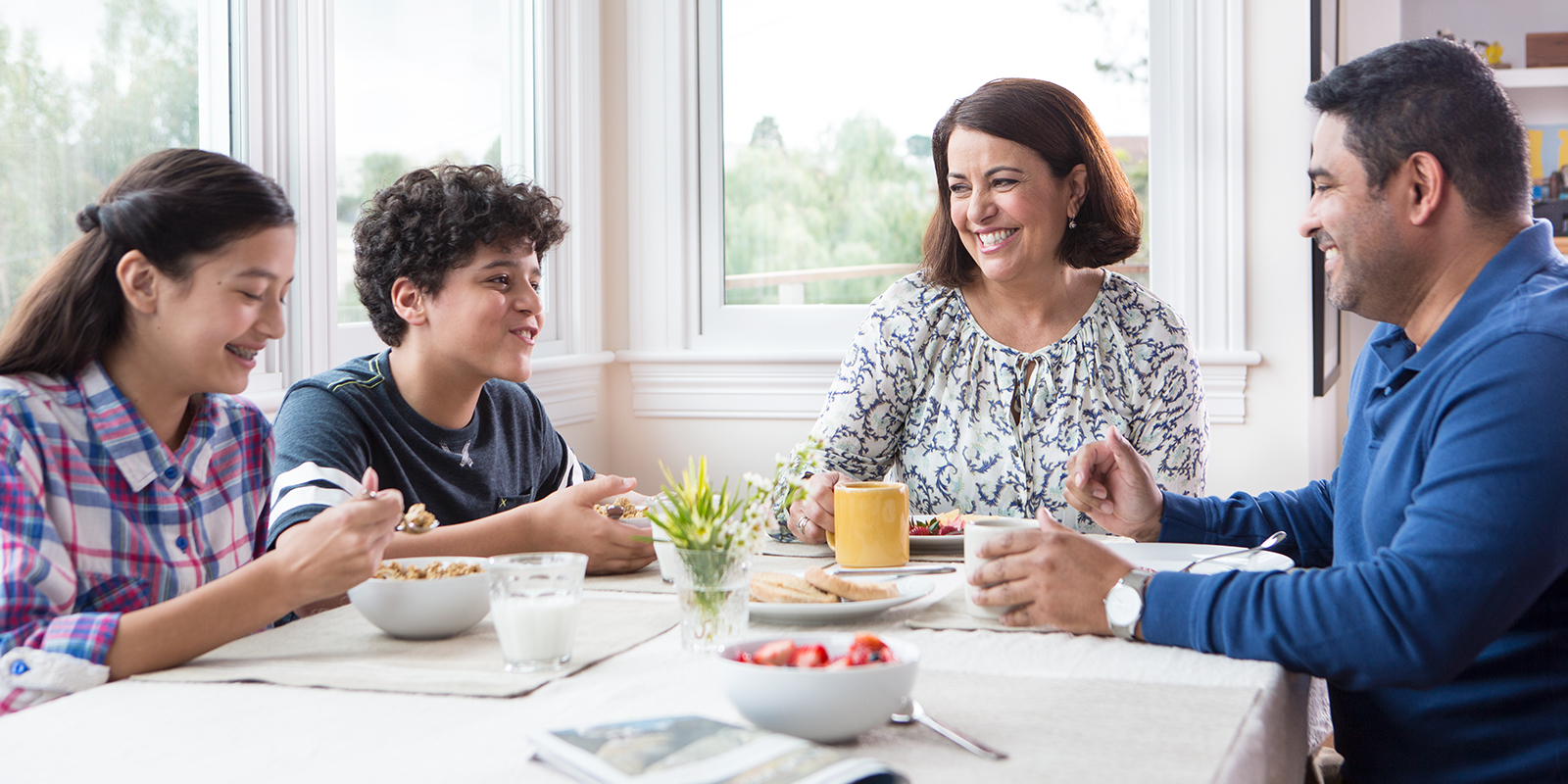 Before the COVID-19 pandemic, nearly half of all the meals Americans ate, they ate alone. And it's still a common trend. Some blame busy schedules. Others say we're eating fewer meals in favor of more snacks. Whatever the reason, it's become less common for families and friends to come together to enjoy meals. But skipping out on social meals may be impacting our health.
People who eat most of their meals alone may be more likely to develop heart disease and diabetes, according to research published in the journal Obesity Research & Clinical Practice. And based on a study at the University of Oxford, scientists have also linked eating alone with decreases in overall happiness.
The world has been reminded that eating with others is fun and meaningful. It's also good for you! It helps you slow down your pace of eating, and thus your total calorie intake, without any extra effort. Here are a few ways to bring social eating safely back into your life:
Grab Lunch With a Friend.

You don't have to eat lunch alone! Plan to meet a co-worker in the break room or on a bench outside.

Find a "Breakfast Buddy."

Many people eat on their morning commute, or before they leave home. Instead, sit down and eat with a pal before the day begins.

Organize Family Dinner Night.

Does life keep your family from regularly eating together? Find one or two nights per week when everyone can come together.

Get (Actual) Face Time.

Invite a friend over for a meal instead of catching up on the phone or online.

Start a Lunch Club.

Gather a group of four or five friends to plan lunches for the week. Each day is another person's turn to cook. The bonus is, everyone eats together!

Throw a Healthy Potluck.

Ask your loved ones to bring one healthy dish to the party so everyone can share their homemade meals. Or create a sign-up sheet with your favorite salad ingredients, so everyone can bring one ingredient. Then everyone can build their own salad while they catch up with friends.
Sharing meals with your favorite people can support your own health goals. But it can also bring joy to your life! Give different options a try and see what feels best to you.
PM04983.B