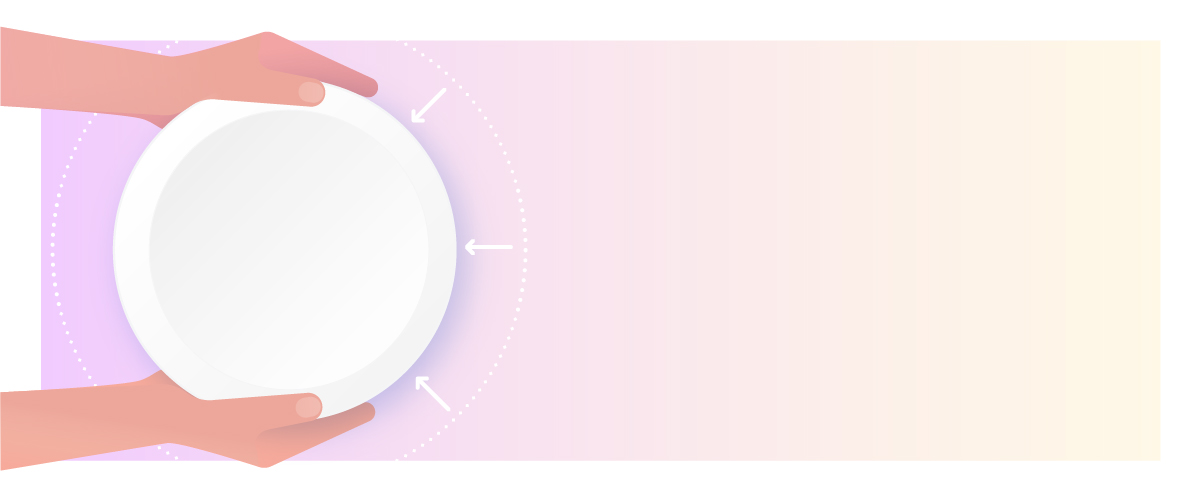 You've just started your Plate Challenge! Your mission is to try using a smaller plate at dinner. Try this once a day for 5 days.
The Problem With Our Plates
You've probably heard the term "supersizing" your food. It's a fun idea, right? Who wouldn't want a giant plate stacked with their favorite meal?
This idea is exciting because it hacks our brains. Humans, like any animal, want plenty of food to stay alive! But the vast majority of us have way more food than we need. And plates have gotten bigger and bigger over the last few generations.
The problem? Bigger plates prompt us to eat way more food. This extra food leads to weight gain, lack of energy, and even disease.
Why Go Smaller?
A study conducted by the American Dietetic Association had some inspiring results! Its research showed that people who switched from 12-inch plates to 8- or 10-inch plates took in 22% fewer calories. This simple swap can have a huge impact!
How to Find a Smaller Plate
Don't worry. You don't need to buy a whole new dish set. You could:
use a salad dish instead of your usual entrée plate

try a small plate your kids or grandkids used to use in your home

pick up a few smaller paper plates to use
With this small change, you can see a big difference. Over time you may notice more energy, looser clothes, or a couple pounds off the scale — all while still enjoying delicious meals!
Keep checking in each day for more content during this challenge. You'll learn what proper portions look like, how to feel full with less food, and some new recipe ideas. Stay tuned!
PM04912.A