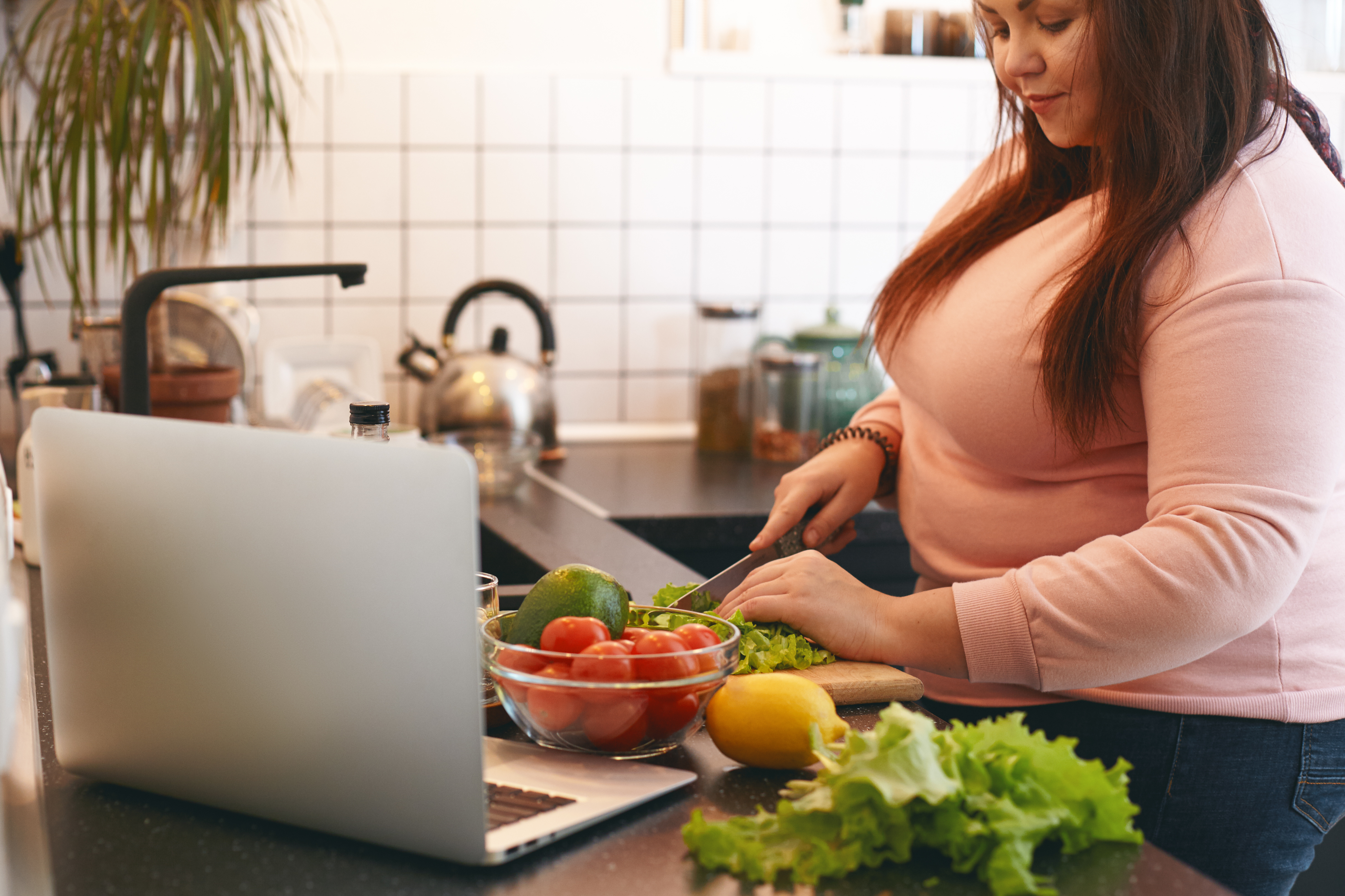 Fried okra. Fried chicken. Fried bananas. Fried anything sure sounds tasty! But this high-calorie cooking method can really add up.
That's why low-calorie cooking methods are a great way to enjoy all your favorite foods ― with less worry. Here are some easy cooking methods you can try at home, or to ask for when you dine out:
Broiling
This is a great option for quickly cooking veggies or thin cuts of meat. It's a high-heat option that cooks things from the top down, and can add a nice charred flavor.
Roasting
Unlike broiling, which cooks from the top down, roasting cooks your food by surrounding it with hot air. It's an ideal method for foods that take longer to cook. A pork tenderloin, a turkey breast, and thick veggies like sweet potatoes and turnips are all delicious when roasted.
Steaming
This cooking method is great because it keeps your food's nutrients intact without adding extra calories. It just needs heat and moisture! You can steam fresh veggies like cabbage, broccoli, and bok choy, or even proteins like fish.
Sautéing
You can sauté light foods that you want to cook quickly. Lightly coat the pan with a cooking spray or spritz of olive oil. Then you cook up your light favorites like white fish, thin cuts of chicken, spinach, or asparagus tops.
Grilling
Grilling is usually a dry cooking method. Heat is applied from beneath (like coals or gas flames in a barbecue). It's a great method for thick veggies, poultry, and seafood, bringing out a nice smoky flavor.
These cooking methods can save you tons of calories in place of other cooking methods like frying. That will help you stay on track with your health goals while you still get all kinds of amazing flavors!
CLC14714.B