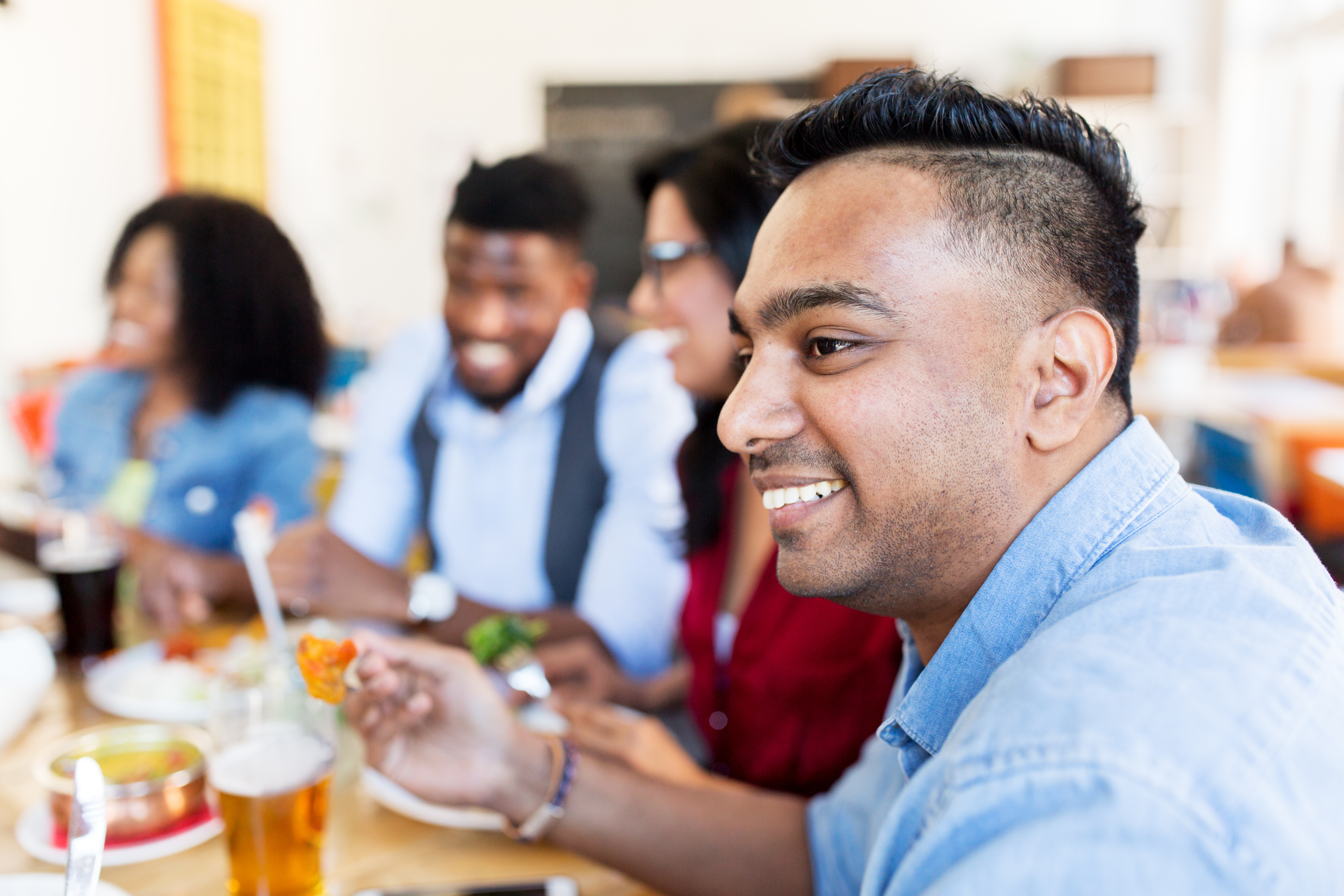 Eating at a restaurant can be a fun way to celebrate, spend time with friends, or just get a break from the kitchen. But the meals you order out can be packed with excess calories and carbs. And too many calories and carbs can make it hard to manage your weight and blood sugar.
Here are some of the most common restaurant pitfalls, and simple ways to overcome them.
Pitfall: The Bread Basket
Solutions:
Ask the waiter to skip it.

Have it placed on the other side of the table.

Order a salad instead.
Pitfall: The Deep Pasta Bowl
Solutions:
Ask for double veggies and less pasta in your order.

Plan to eat half and bring the rest home for tomorrow's lunch.
Pitfall: The Pillow-Sized Burrito
Solutions:
Instead, get the same fillings — meat, beans, cheese, salsas — on top of lettuce in a bowl.

Get the burrito, but cut it open and eat the best stuff. Focus more on the veggies and lean proteins with just a little tortilla, rice, and beans.
Pitfall: The Enormous Burger Bun
Solutions:
Take off the top half of the bun and use a big lettuce leaf in its place.

Ask for no bun and enjoy it with a knife and fork instead.
Pitfall: The Pile of Fries
Solutions:
If your burger comes with fries and you've already opted to keep the bun, ask for a salad instead of fries.

If you're going bun-less, keep the fries — but share them with a friend.
Remember, no food is off-limits. It's all about finding a balance so you can stay on track with your health goals!
PM04793.A