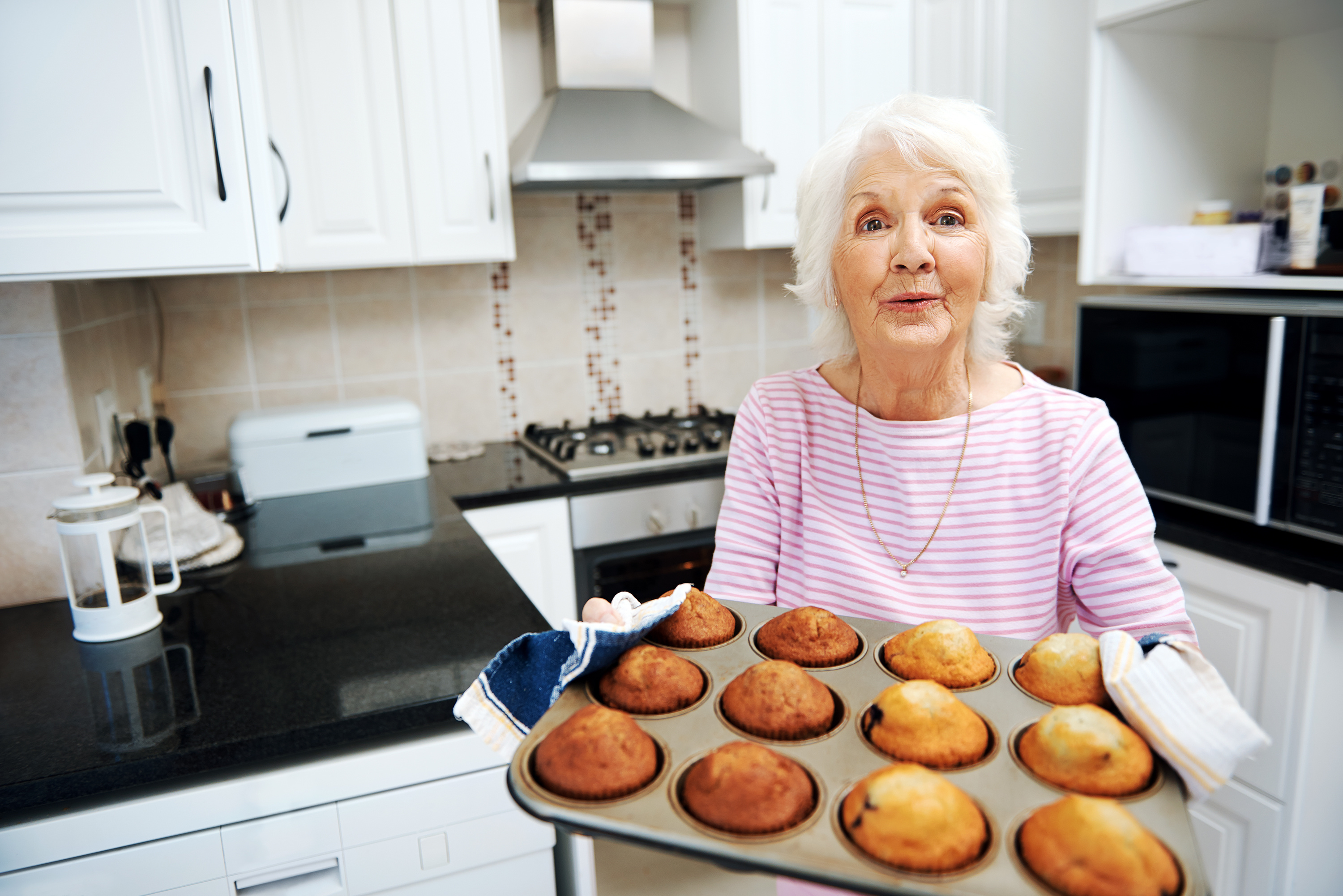 Picture the scene. You're at dinner with your family, and you feel good that you've stuck to your healthy eating goals. Decent portions, lots of veggies, and a little bite of dessert. Great job!
Then a loved one offers you seconds on everything, insisting you eat more.
It's a funny scene that plays out often with families, at work, even on dates. But accepting food you don't actually want can cost you lots of extra calories. Fortunately, there's a way you can maintain your health goals and your relationships!
Remind Yourself of Your Goal
An occasional, mindful treat is part of a healthy lifestyle. But accepting offers to eat all the time can get tricky. Ask yourself:
Am I

actually

hungry?

Will this food help me with my goal of losing weight? Or managing my diabetes? Or lowering my blood pressure?

Am I worried about offending this person? If so, is that a good reason to eat something I don't need or want?
Master the "Polite Decline"
If you choose to turn down an offer of food you don't need, you can say something like:
"It looks delicious, but no thank you. I appreciate your understanding!"

"Thanks for the offer, but I'm stuffed! I couldn't eat another bite."

"Not this time, but I really appreciate the thought. I can tell you put work into this!"
More often than not, people just want to show you they care! In the rare case that someone won't take no for an answer, consider avoiding food-related situations with that person.
If you have a food pusher in your life, let them know they can bond with you over other things: exercise, music, TV shows in common, or even healthy food!
CLC14587.B