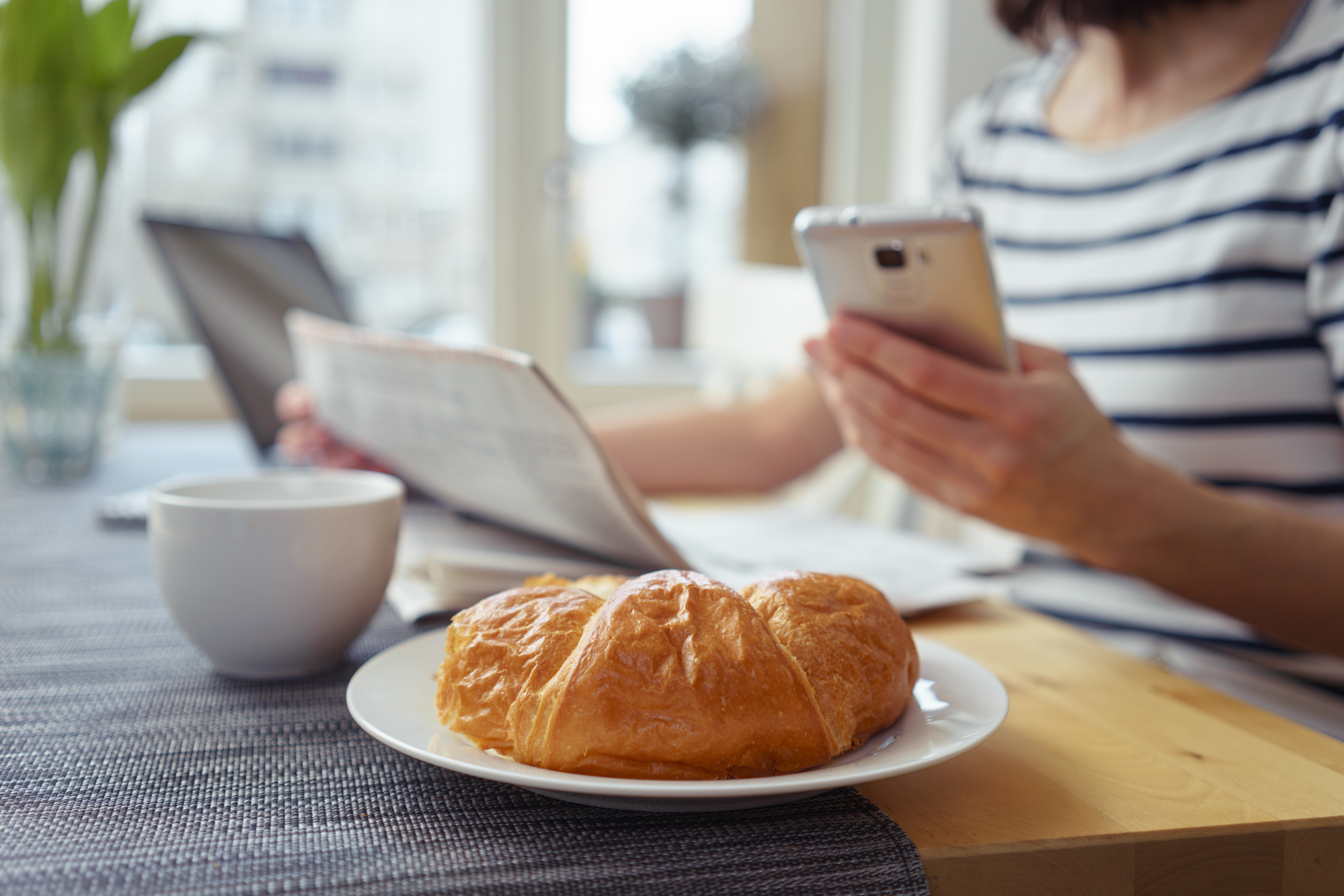 Have you heard the term "surfing the urge" before? The idea is simple: When an impulse comes up to do something unhealthy, you can focus on that craving and manage it.
Cravings, like all feelings, rise and fall just like the ocean tide. Even the tallest of waves will level out.
You don't have to give in to every urge for treats or unhealthy meals. You can simply ride it out!
1. Remind Yourself This Is Temporary
Of course our bodies crave food. We need it to survive! The problem is when we constantly give in to cravings for unhealthy foods like high-calorie treats and processed snacks.
Give yourself permission to stand your ground against cravings. They typically only last about 20 minutes or less. Remind yourself this feeling will go away.
2. Find Healthy Options
A produce + protein snack is a great way to fill you up and fuel your body.
Craving something crunchy? Enjoy some celery and a little unsweetened peanut butter.

Want a salty snack? Baby carrots with hummus and olives are a tasty option.

Sweet tooth getting the best of you? Try some plain Greek yogurt with a few fresh berries and a little drizzle of honey.

Need a creamy delight? Treat yourself to some cottage cheese with a slice of mango.
Remember this helpful quote from nutrition author Michael Pollan: "If you're not hungry enough to eat an apple, you're not hungry."
3. Distract Yourself
Sometimes cravings are just in our heads. If you're not actually hungry, find a healthy activity.
Enjoy a hot cup of tea or a cold glass of water.

Take a quick walk.

Try a soothing meditation.

Listen to your favorite music.

Read up on current events.

Try another calorie-free activity you like!
4. Enjoy Treats Mindfully
We all love a treat once in a while. And that's okay! Small portions of treats here and there are part of a healthy meal plan. If you decide to indulge that craving, really lean into that treat. Notice its colors, its textures, its flavors, its scents. Give it all your attention so that a little bit can go a long way. You may find you're satisfied with just a bite!
PM04780.A