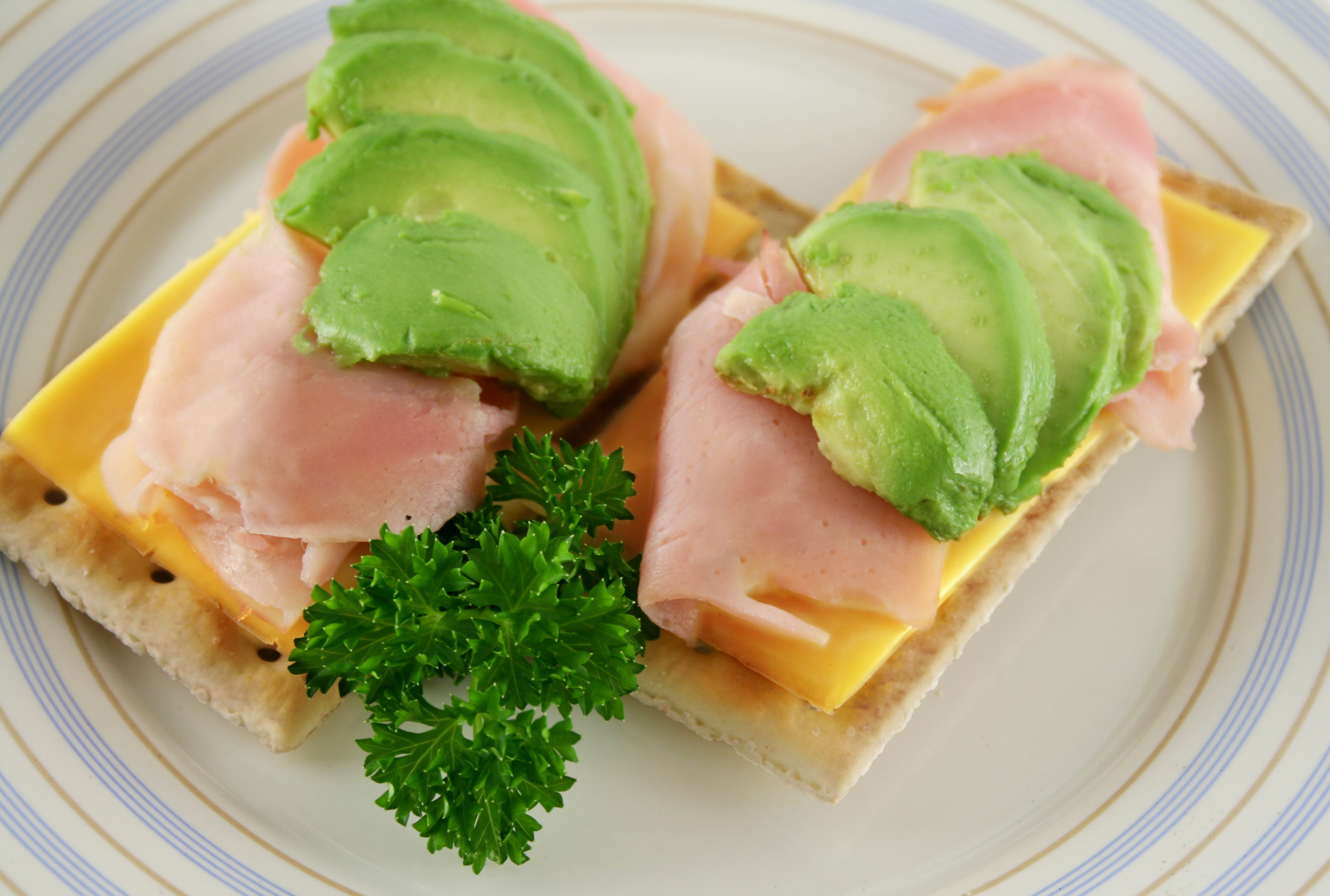 Treat yourself to a hearty snack inspired by Mexican cuisine. These mini "quesadillas" will fill you up and give you a fun crunch!
Ingredients
¼ small avocado

2 lean slices of low-sodium deli turkey

2 (¾ oz) slices of American cheese

6 whole wheat crackers
Preparation
Cut the avocado in half. Remove the pit. Slice the avocado flesh into thick ribbons and remove three of them from the skin. Top three crackers with one avocado slice each. Then cut up the cheese into three equal parts. Do the same with the turkey slices. Add these portions of cheese and turkey to each avocado cracker. Add another cracker on top of each to make a mini sandwich.
You can microwave on high for 15-25 seconds if you like your snack warm. ¡Buen provecho!
Nutrition Information Per Serving
Calories: 350

Total fat: 14 g

Saturated fat: 5 g

Sodium: 480 mg

Cholesterol: 60 mg

Total carbs: 21 g

Fiber: 6 g

Sugars: 1 g

Protein: 24 g

Potassium: 509 mg
CLC14584.B