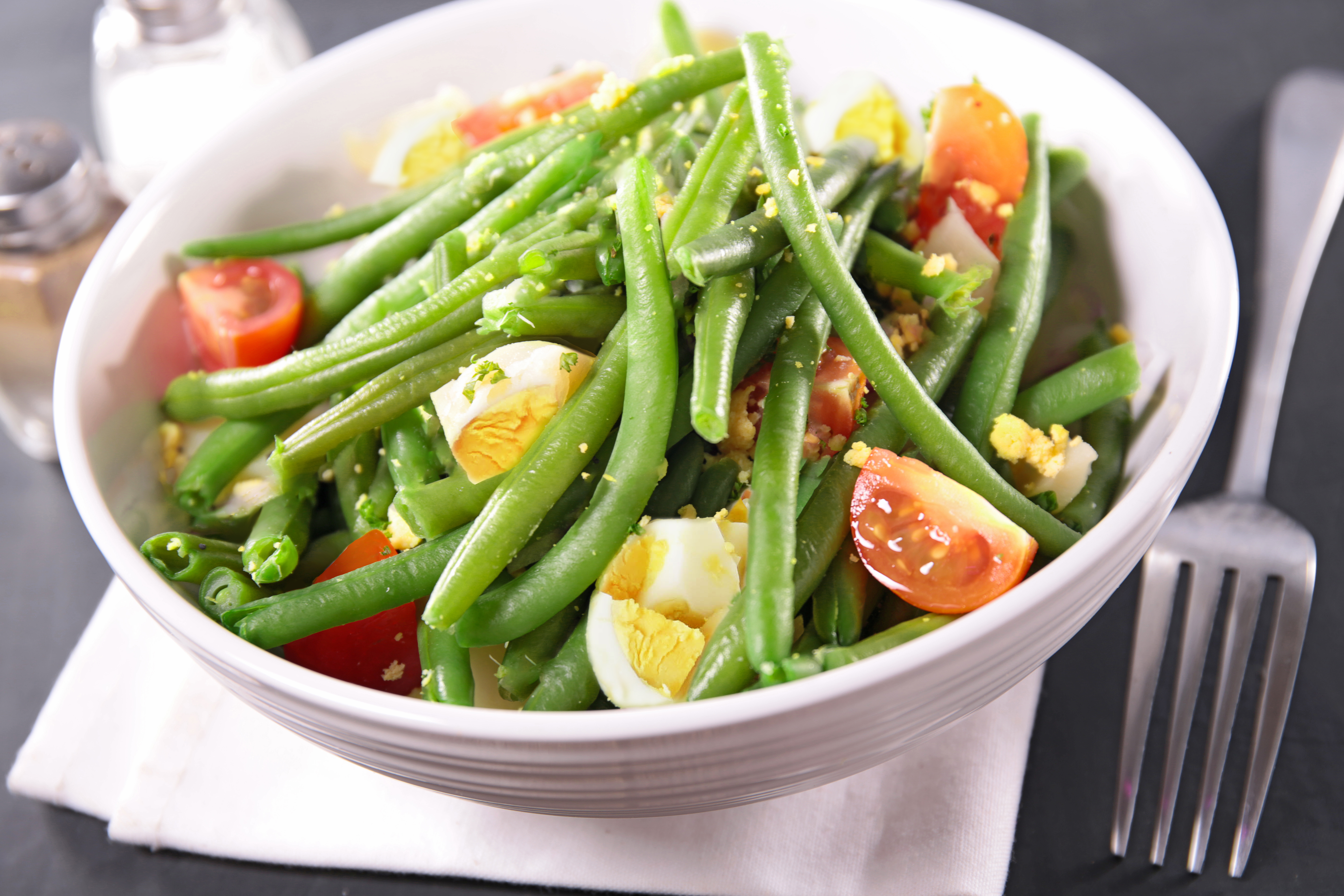 You may have heard of salade niçoise. It's a healthy French salad with veggies, tuna, egg, and even anchovies. But when you don't have time for the full meal, enjoy a simple niçoise snack!
Ingredients
1 egg

¼ cup green beans

¼ cup cherry tomatoes

1 tsp extra-virgin olive oil

A pinch of salt and pepper
Preparation
Rinse the green beans and cherry tomatoes. Then boil beans. In a separate pot, boil the egg until it floats. While waiting for these to boil, chop each cherry tomato in half. After the egg and beans are done boiling, shell and peel the egg, then cut it into bite-sized morsels. Cut the stringy ends from the beans.
Mix in a small bowl, drizzle with extra-virgin olive oil, and sprinkle with salt and pepper. Makes one serving, but double the recipe for easy leftovers you can refrigerate and keep for the next day. Bon appétit!
Nutrition Information Per Serving
Calories: 138

Total fat: 10 g

Saturated fat: 2 g

Sodium: 219 mg

Cholesterol: 186 mg

Total carbs: 5 g

Fiber: 2 g

Sugars: 3 g

Protein: 7 g

Potassium: 292 mg
CLC14579.B