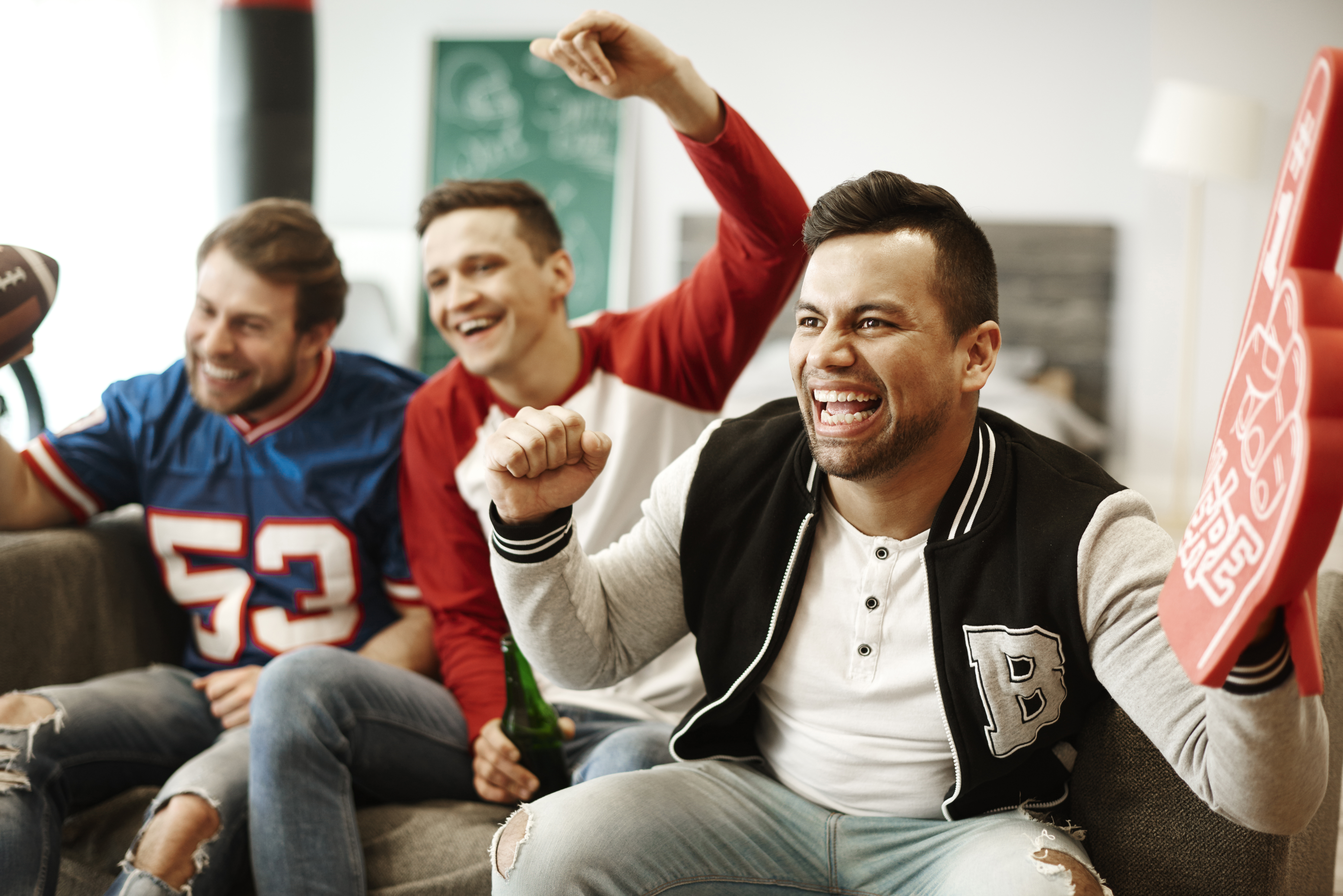 Can't wait to watch the Super Bowl or March Madness with your buddies? Looking forward to a Netflix binge with your friends? Excited to see the fashion and speeches during awards season?
You're in good company!
Viewing parties are a lot of fun. They can also bring a lot of food, a lot of booze, and a lot of time sitting down. So think like a quarterback who has to plot out plays before game day. Or the actor who rehearses their speech in case they win. Be prepared with a plan.
Here are a few easy, healthy choices you can make while enjoying the big event on-screen.
Enjoy Smart Food Options
If you go to a party at someone's home, bring a healthy dish or two for everyone to enjoy. Bonus points if it has lots of non-starchy veggies, like roasted peppers or grilled veggie skewers.

If you host a party, offer fruit and veggie side dishes to be paired with the usual game day fare. Veggie trays with hummus or sliced fruit platters are low-calorie finger foods that will keep you satisfied longer.

Aim for a Balanced Plate whenever you can. Try to load up half your plate with non-starchy veggies. Save a quarter for starchy veggies and/or whole grains, and another quarter for lean proteins.

The usual game day chicken wings can throw you off your healthy eating plan. But you'll save calories and salt with some simple changes. Try your wings baked or air-fried. Find a tasty no-salt rub like pepper and lemon or parsley and garlic powder. But a little hot sauce is great!

Baked chips have half the calories and about a third of the fat that regular chips have.

Buy or prepare a fresh salsa to add a pop of flavor and extra veggies with virtually no extra calories.

Love meatballs and sliders? Try lean turkey meat instead of red meat. You'll save a ton of calories and fat but still get all the juicy flavor. You can use whole grain buns for the sliders to get more fiber and nutrients than you would from white flour bread.

If you're at a restaurant or bar, have a balanced meal or a healthy snack before you leave home. It'll help prevent you from overeating or grazing. If you can, check out the menu ahead of time so you can find a healthy option you'll enjoy.

Want to avoid mindless eating? Keep the food in the kitchen while everyone sits in the living area. It prevents you from grazing, and makes it more likely you'll only eat what's on your plate.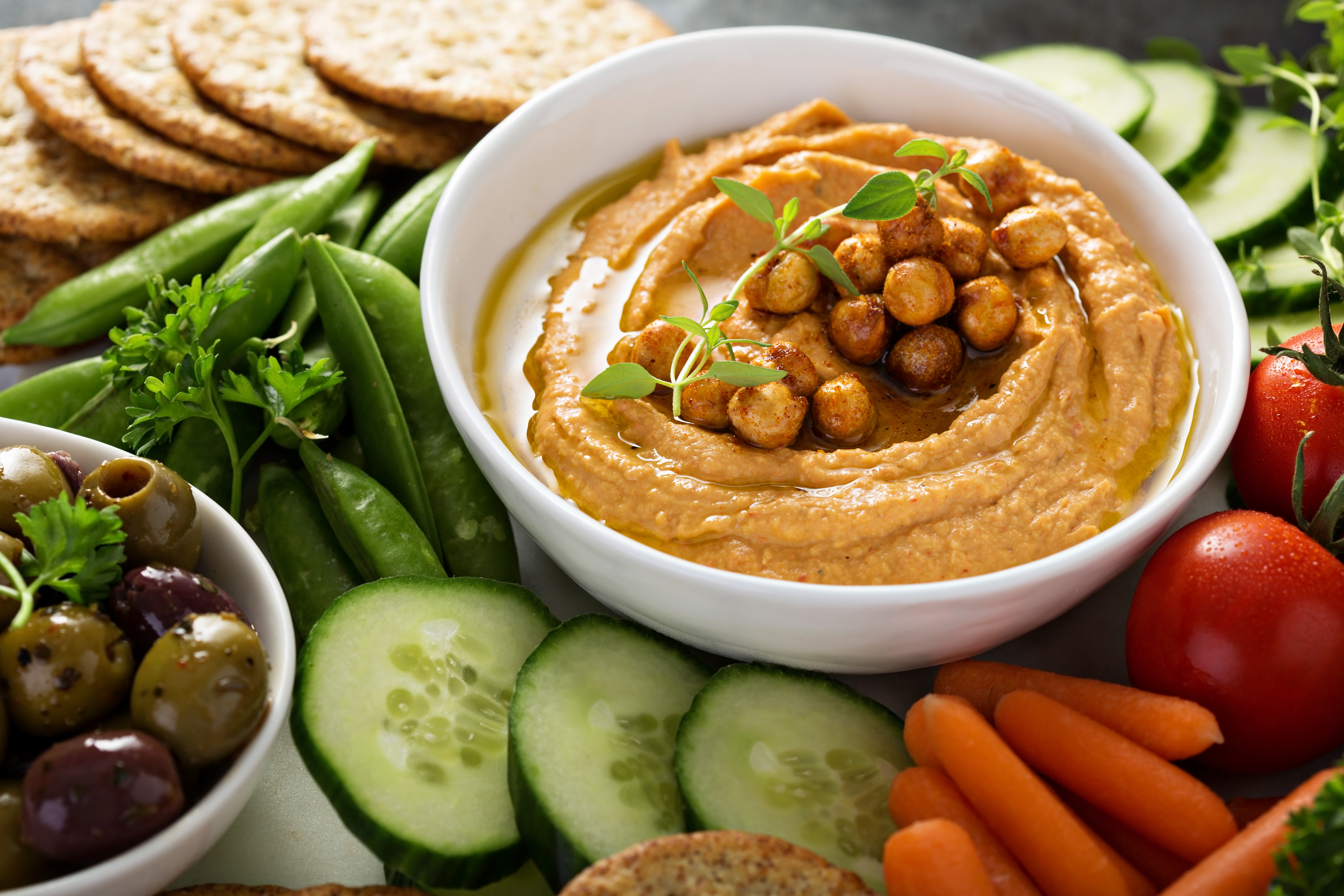 Keep the Alcohol in Check
Go with a light or low-calorie beer. The average light beer is about 95 calories, whereas a regular beer goes for 120-150 calories.

A glass of white wine has about 120 calories, but a glass of champagne has about 95. And a glass of prosecco? 80 calories. Toast your team or your favorite movie stars with a bubbly option.

Go for easy wins like no-calorie or low-calorie mixers with liquor. Regular sodas and fruit juices are packed with sugar and calories. But diet sodas or seltzer waters are a great way to go.

Play the long game. Stay hydrated and full by drinking water between alcoholic drinks.

Commit to a reasonable total number of drinks for the evening. One to two drinks within a 4-hour period is reasonable. Have a friend or family member help you keep track.
Break Up Couch Time
Viewing parties can be hours long! Break up the time you spend sitting by standing up during commercial breaks.

Keeping the food in the kitchen and away from the TV will help you add in more steps.

Go the extra mile. If you're viewing from home, try doing some stretches or even floor exercises while you watch TV.

If you're in a restaurant or bar, try to choose a high-top table so you can easily stand while you watch.
CLC14586.B