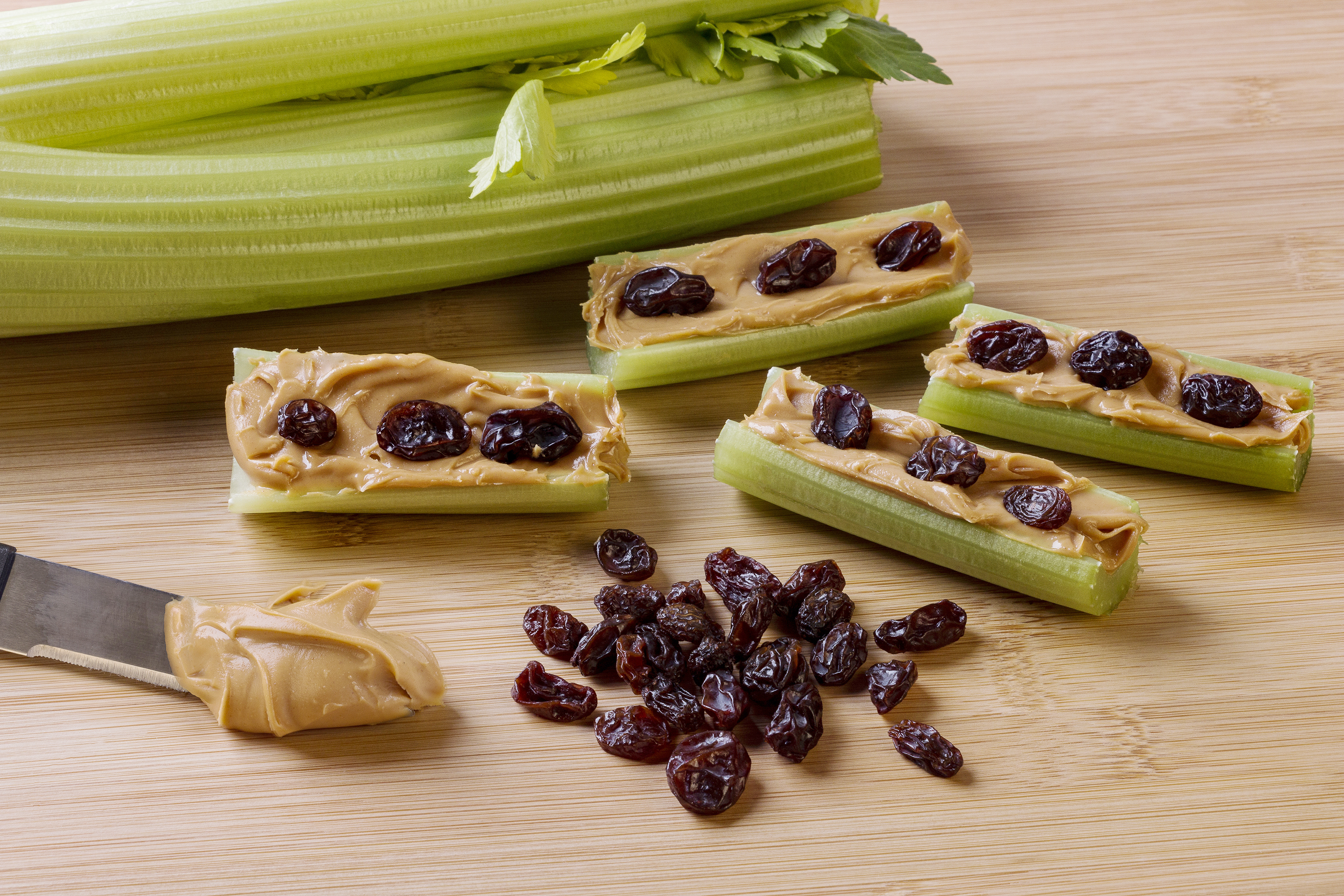 Are you looking for a quick and easy snack that tastes good, too? Both picky toddlers and busy adults can get behind Ants on a Log. And this American classic is packed with nutrients!
Ingredients
3-4 washed, cut celery stalks

1 Tbsp unsweetened peanut butter

¼ cup raisins (don't worry, we don't recommend using

actual

ants!)
Preparation
Cut celery stalks into 3-inch "ribs." Spread the unsweetened peanut butter onto each rib of celery. Then lay 6-8 raisins onto your spread. Eat up!
Nutrition Information Per Serving
Calories: 222

Total fat: 8 g

Saturated fat: 2 g

Sodium: 79 mg

Cholesterol: 0 mg

Total carbs: 35 g

Fiber: 3 g

Sugars: 25 g

Protein: 6 g

Potassium: 272 mg
CLC14583.B