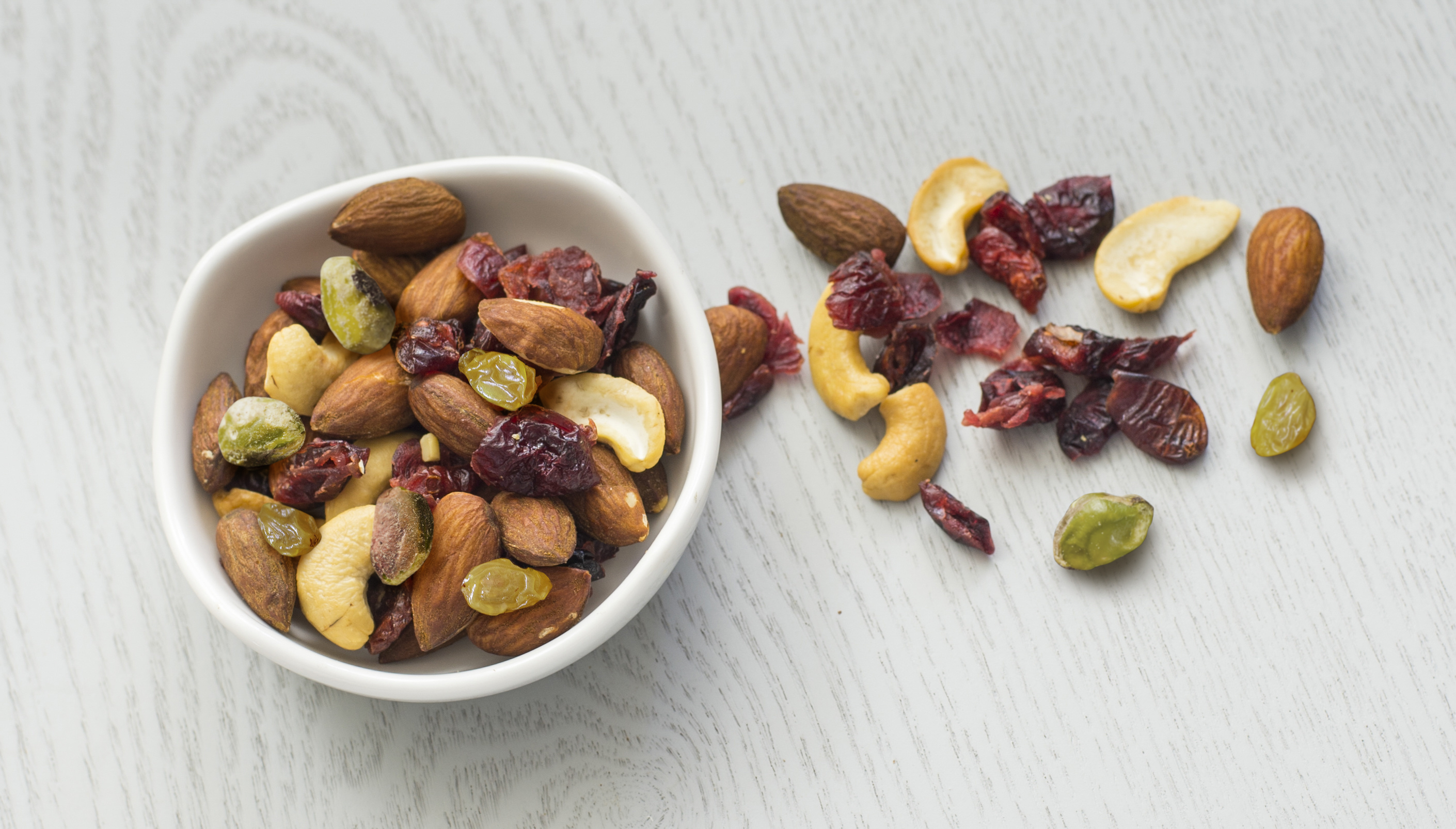 Sure, basic trail mix can taste good. But if it's loaded with candy, it also comes with lots of sugar, sodium, and saturated fats.
Treat your taste buds to a healthier delight! Persian trail mix, or ajil, is a tasty combo of salty and sweet flavors. It also keeps for a long time, so a large batch will last a good while.
Ingredients
½ cup roasted, unsalted almonds

½ cup cashews

½ cup golden raisins

1 cup salted pistachios

½ cup dried cranberries OR 1 dried Mission or Turkish fig

A pinch of salt
Preparation
Mix all ingredients together in a bowl. If you're adding a fig, slice it up into bite-sized chunks before adding to the mix. Store in a sealed container for up to 2 weeks. Makes 10 servings. Noosheh jaan!
Nutrition Information Per Serving
Calories: 180

Total fat: 11 g

Saturated fat: 1 g

Sodium: 78 mg

Cholesterol: 0 mg

Total carbs: 17 g

Fiber: 3 g

Sugars: 9 g

Protein: 5 g

Potassium: 95 mg
CLC14582.B