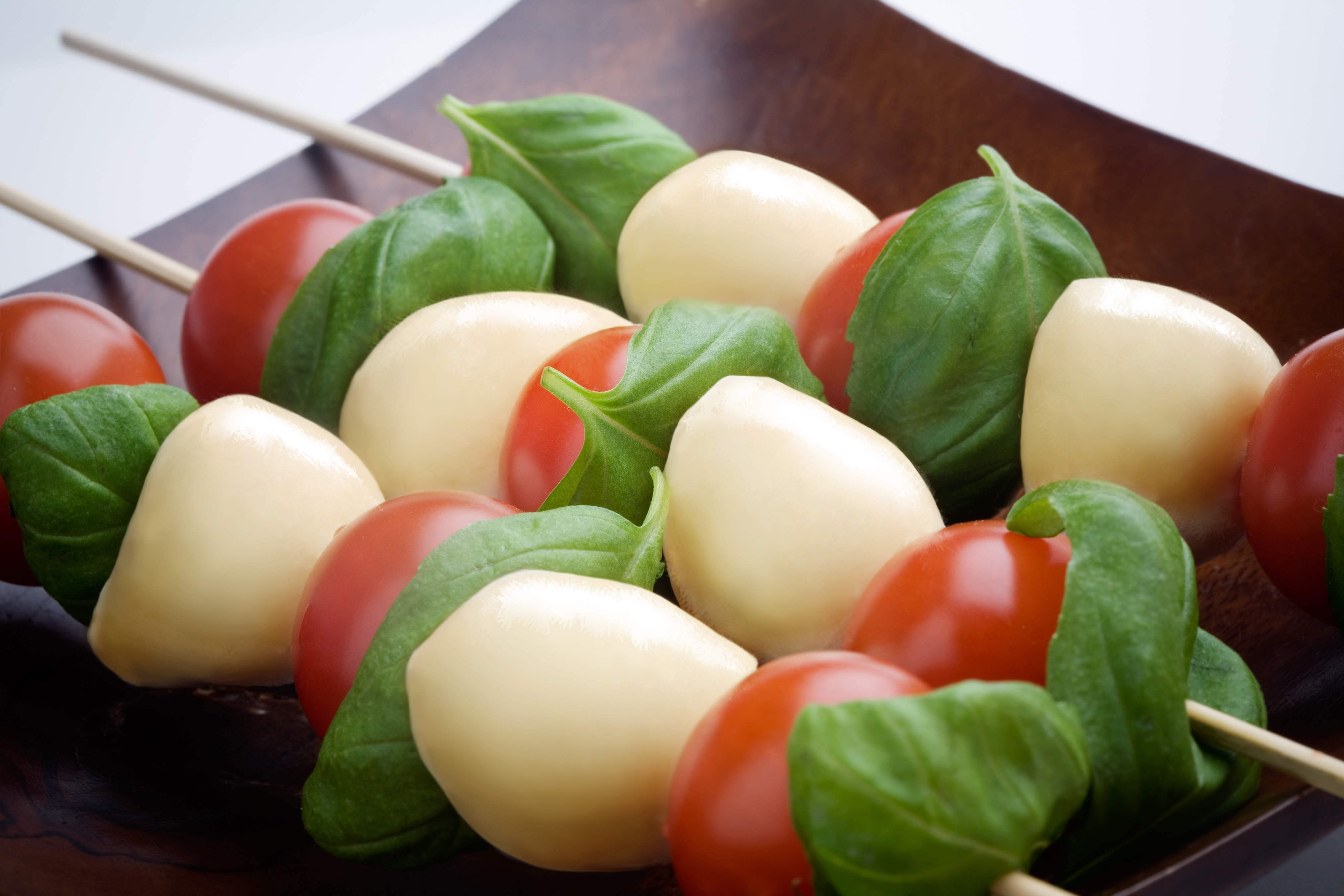 You don't need fancy foods to enjoy fancy flavors. This easy take on an Italian snack will please your senses and fill you up with a produce + protein punch.
Ingredients
1 low-fat string cheese

3-4 cherry tomatoes

3-4 basil leaves
Preparation
Rinse your basil leaves and cherry tomatoes and let dry. Break up your string cheese into three or four equal bites. With a toothpick, skewer one string cheese chunk, one tomato, and one basil leaf. Mangia!
Nutrition Information Per Serving
Calories: 64

Total fat: 3 g

Saturated fat: 2 g

Sodium: 160 mg

Cholesterol: 10 mg

Total carbs: 3 g

Fiber: 1 g

Sugars: 2 g

Protein: 7 g

Potassium: 147 mg
CLC14581.B