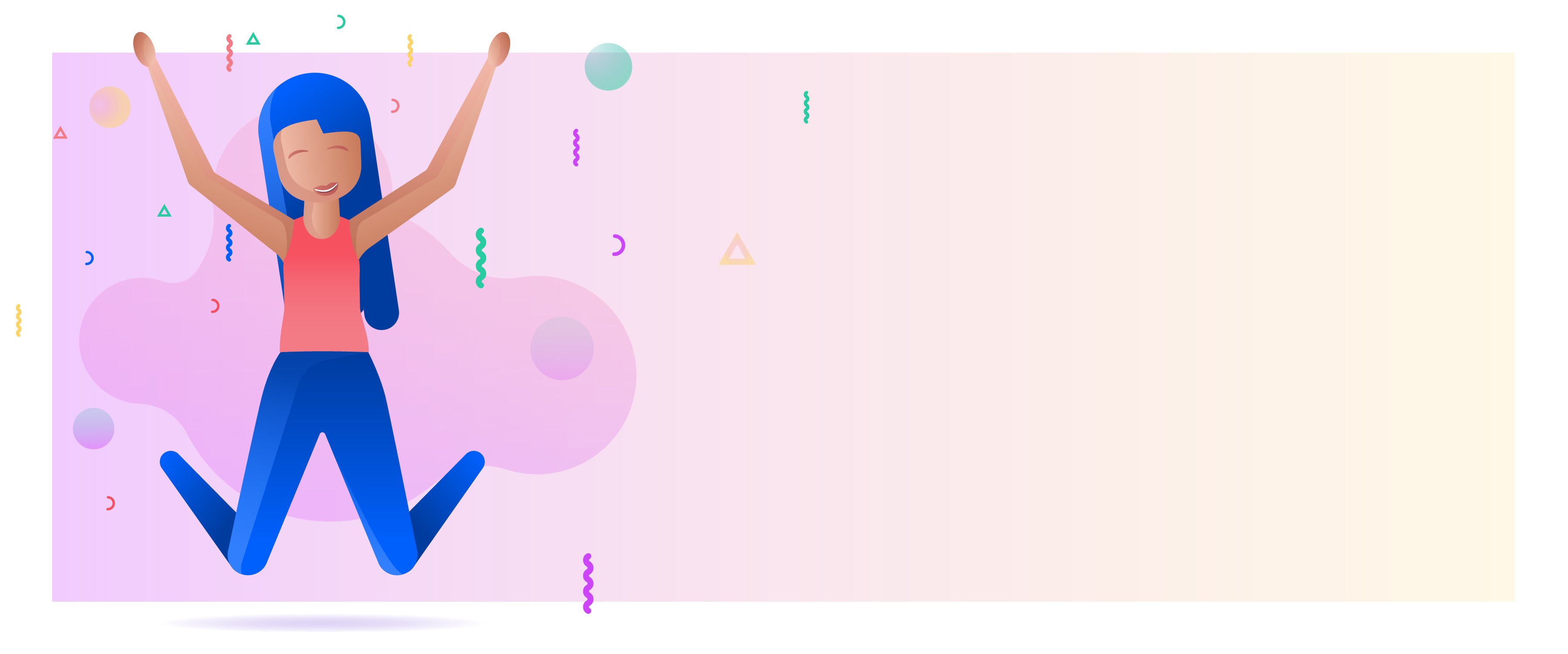 You've made it! After a long road of working on healthy habits, you've crossed the finish line and reached the end of these five challenges. Give yourself a pat on the back for sticking with it!
Let's Review
Over these last five challenges, you've been given tools to help you learn:
Why veggies are good for you and how to eat more of them.
How to drink more water and cut down on sugary drinks.
How to get a 10-minute walk each day to refresh your mind and body.
The importance of quality sleep and how to get enough of it.
How to relieve stress with a simple deep breathing exercise each day.
Keep the Ball Rolling
It's not over! In fact, this could just be the beginning of an exciting journey toward the healthiest version of yourself.
What can you expect if you continue to eat more veggies, swap sugary drinks with water, squeeze in a daily 10-minute walk, sleep for 7 to 9 hours each night, and/or practice deep breathing each day? You could look forward to:
Lower blood pressure

Lower cholesterol

Better mood

Reduced stress

Weight loss

Better sleep

Healthier blood sugar levels ― and maybe even decreasing or getting off certain medications, with your doctor's approval
Think of all those wonderful benefits. How might they improve your body? Your performance at work? Your outlook on life? Your ability to stay present and engaged with your family?
How to Keep Going
Don't worry. These healthy habits don't have to come all at once ― and they don't have to be perfect. Here are some expert tips to make sure you can build on all of your hard work.
Focus on one habit at a time. You'll avoid burning out or feeling overwhelmed when you focus your efforts. Start with the easiest one for you. Once you've got it down pat after a month or two, try adding on another healthy habit.
Make a plan. Set a goal for your healthy habit. Make sure it's SMART: specific, measurable, achievable, relevant, and time-bound. Write down your goal and how you'll achieve it.
Get support. Find a buddy who can support you as you work on your healthy habits. Maybe they encourage you. Maybe they give you "tough love." Maybe they work on that habit right along with you!
Accept the occasional setback. Rough days will come up and some healthy habits will sometimes fall through the cracks. That's perfectly normal! It's all about progress, not perfection. The key is to keep at it. Don't give up.
Celebrate your successes. It's so important to recognize your wins, no matter how small. Treat yourself for sticking to your healthy habits! Give yourself healthy rewards, such as new exercise gear, a new book or tool, a spa day, or even just some quiet time to yourself.
Before you know it, these little habits can turn into lifelong changes! Enjoy the path to feeling stronger, happier, and healthier ― one step at a time.
PM04057.A