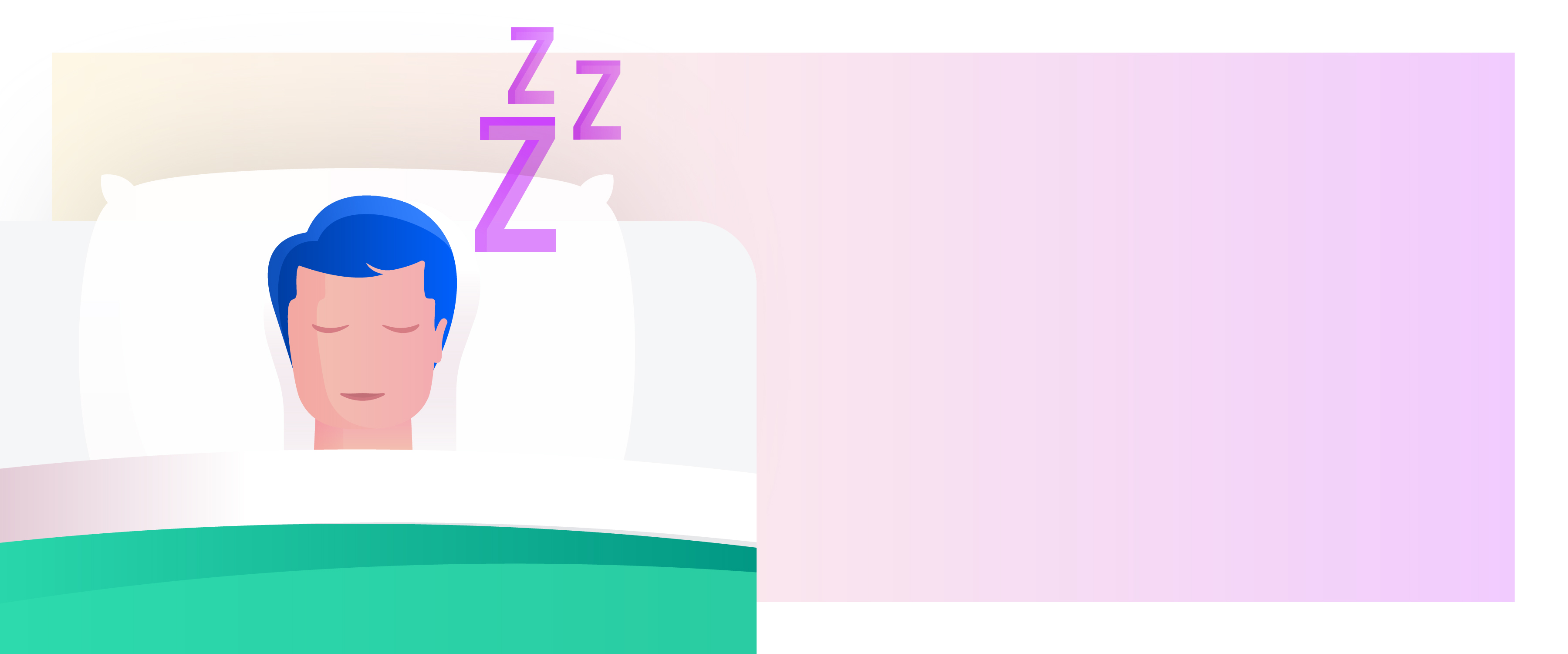 It's time for your Sleep Challenge! Your mission is to get 7 to 9 hours of sleep. Try this every night for the next 5 nights.
Ideal Sleep
We all need sleep! It keeps our minds sharp, helps us manage our blood sugar, and boosts our immune systems. While everybody is unique, experts typically recommend a solid 7 to 9 hours of sleep each night.
But it's not just about how long you sleep that's important. The quality of your sleep is crucial to a working body and mind. Let's explore a little more.
Sleep Cycles
There's a natural rhythm to sleep. The key is to let that rhythm play out and to experience each phase of slumber. Those phases are:
Phase 1: Introduction to Sleep

Your eyelids get heavy. Your head nods. Your body relaxes.

Phase 2: Beginning of Sleep

You begin to doze off. This may feel like a "half sleep" where you're not yet dreaming.

Phase 3: Slow Wave Sleep

This is when your body rests and recharges. If you were waked from this phase, you would feel groggy and disoriented.

Phase 4: Rapid Eye Movement (REM)

While your mind is active and dreaming, your body is paralyzed and still.
These phases all add up to one sleep cycle. Your sleep cycles repeat throughout the night. A full night's rest of 7 to 9 hours of sleep will give you the chance to get 4 to 5 good quality sleep cycles.
Get Ready
For the next 5 days, we'll give you more information and expert tips to help you improve the quality of your sleep. Keep checking in for your challenge to get all sorts of useful content!
PM04041.A