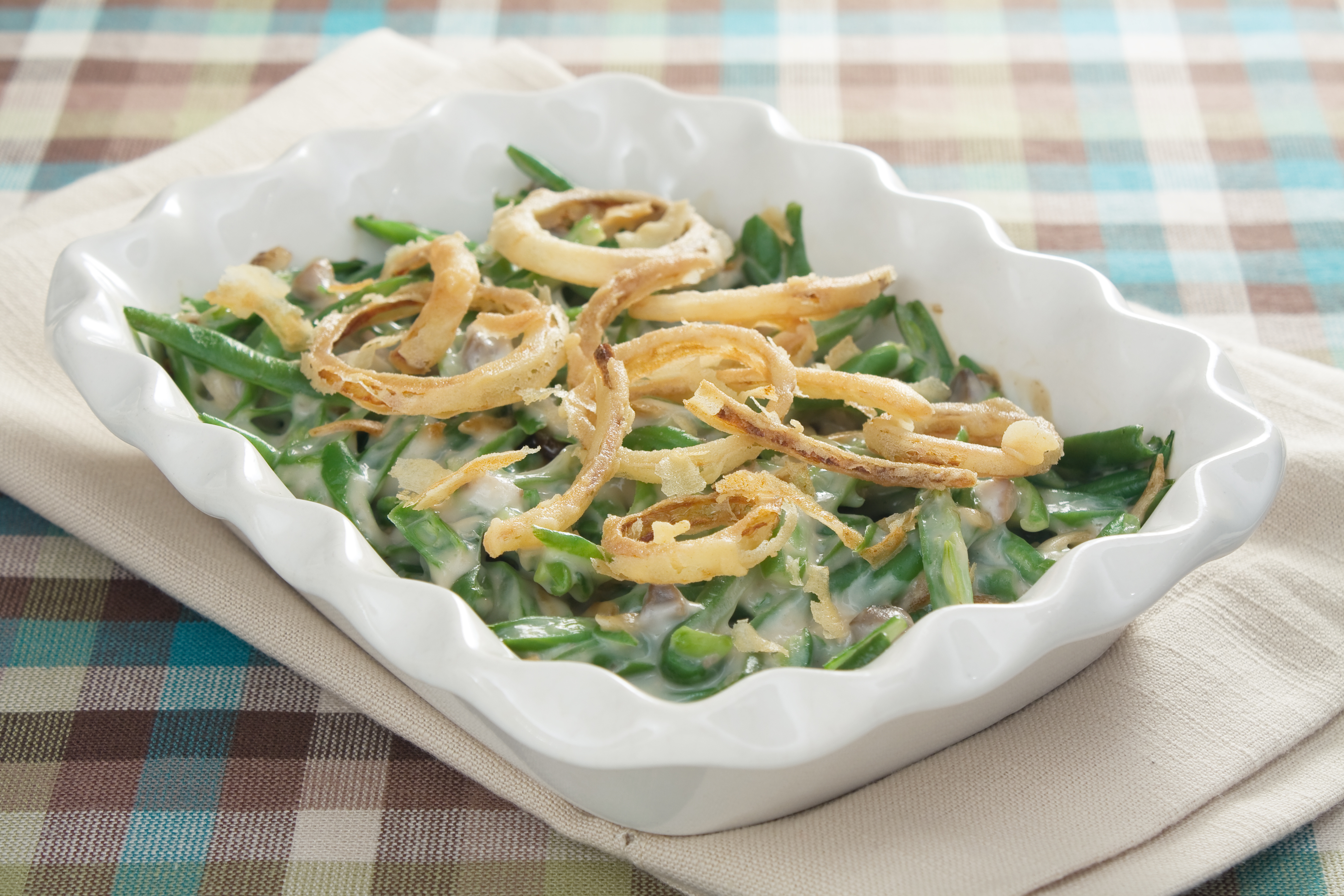 Makes 4 Servings
Prep: 10 min Cook: 40 min
Ingredients
6 cups water
4 cups green beans, trimmed and cut in half
1 Tbsp olive oil
¼ yellow onion, minced
1 cup cremini mushrooms, sliced
1 Tbsp flour
½ cup low sodium chicken stock
¼ tsp black pepper
1 Tbsp Worcestershire sauce
1 Tbsp unsweetened almond milk
¼ cup French-fried onions
¼ cup low sodium shredded Parmesan cheese
Preparation
In a large pot, bring 6 cups of water to boil. Add green beans and cook 5 minutes. Once cooked, drain green beans into a colander and set aside.
Preheat oven to 375°F.
In a large skillet, heat olive oil over medium-high heat. Add onions and mushrooms and sauté for 5-7 minutes, or until soft. Sprinkle with flour, stir, and turn off heat.
In a large casserole dish, combine green beans, onion and mushroom mixture, chicken stock, salt, pepper, Worcestershire sauce, and milk.
Bake at 375°F for 15 minutes. Remove from oven and sprinkle with French fried onions and Parmesan cheese. Bake for an additional 5 minutes.
Nutrition information
Serving size: 1 cup
Per Serving
Calories: 131; Total fat: 7 g ; Saturated fat: 2 g ; Sodium: 258 mg; Cholesterol: 5 mg; Total carbs 13 g; Fiber: 4 g; Sugars: 3 g; Protein: 6 g; Potassium: 74 mg
CLC14517.A