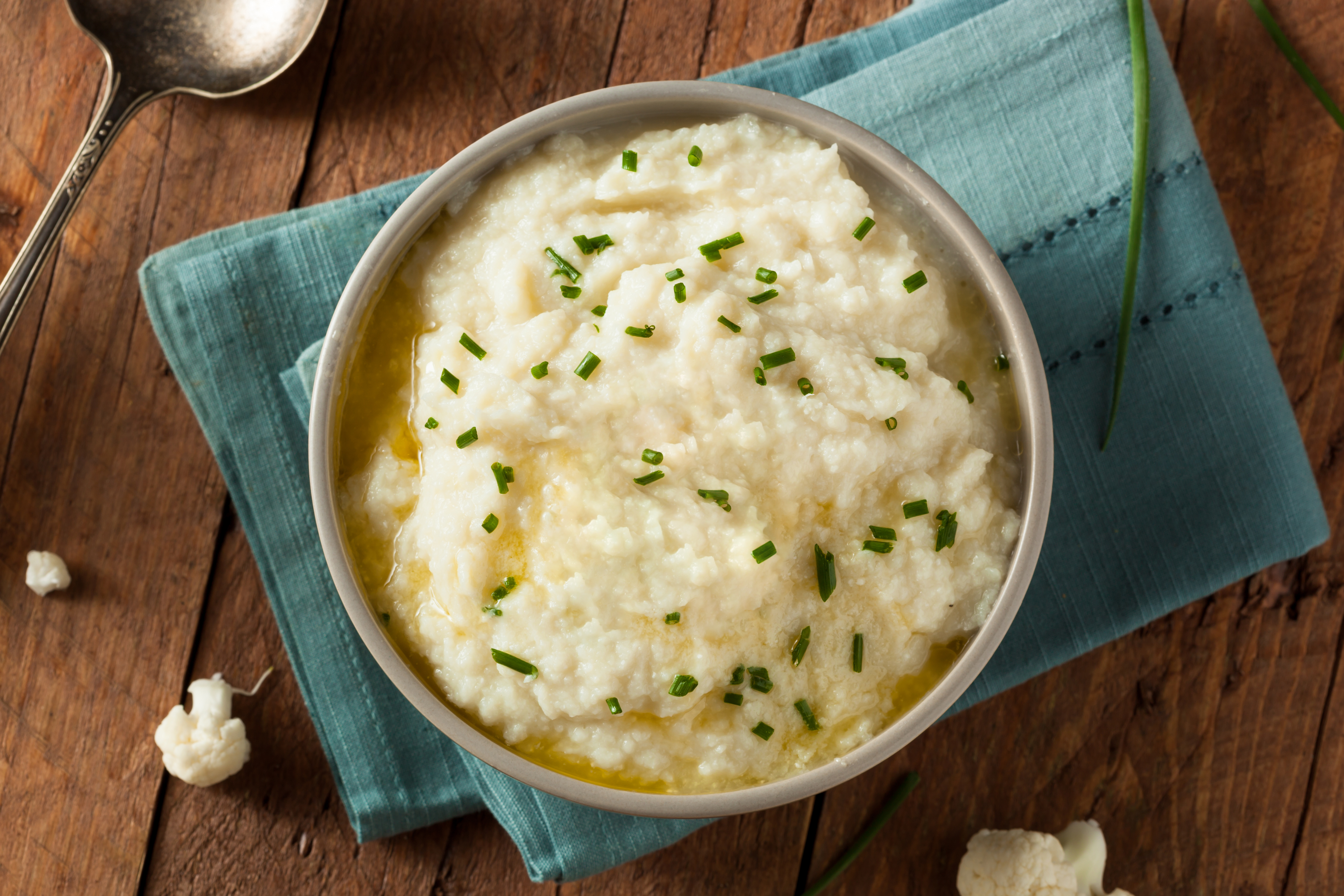 Makes 4 Servings
Ingredients
1 medium head cauliflower, chopped
6 cups water
1 Tbsp low-fat cream cheese, softened
1 Tbsp butter
¼ cup low-sodium grated Parmesan cheese
2 cloves garlic, minced
2 Tbsp low-fat milk
1/8 tsp white pepper
½ tsp fresh chives, chopped
Preparation
Bring 6 cups water to boil in large pot. Add cauliflower and cook for 7 minutes. Drain into a colander and immediately return to pot.
Add cream cheese, butter, Parmesan cheese, garlic, milk, salt, and pepper. Puree with immersion wand until creamy and smooth. If you don't have an immersion wand, blend all ingredients in food processor until smooth.
Garnish with chopped chives.

Nutrition Per Serving 
Calories: 106 
Total Fat: 6 g 
Saturated Fat: 4 g 
Sodium 161 mg 
Cholesterol: 77 mg 
Total Carbohydrates: 9 g 
Fiber: 4 g 
Sugars: 3 g 
Protein: 6 g 
Potassium: 464 mg

CLC14472.A