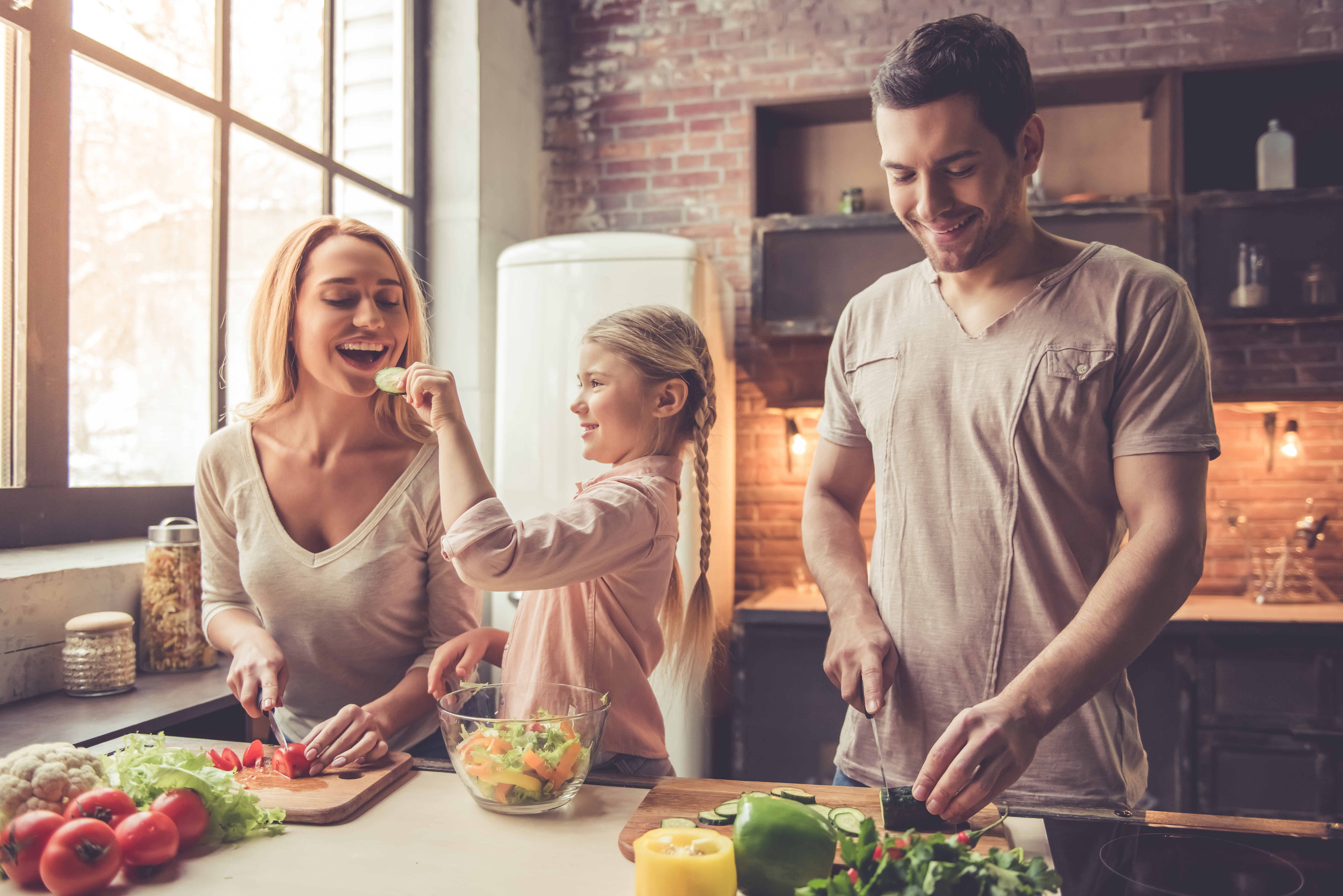 Vegetables are a great "bang for your buck." They don't have many calories, but they give you tons of benefits!
They're rich in vitamins to promote

strong bones

and a

healthy body

.

They're packed with fiber, which helps you

feel full longer

and

helps your digestion

.

They help keep your

blood pressure

at normal levels.

Swapping out carb-heavy foods with non-starchy veggies can help you manage your

blood sugar.

And tastiest of all, they can add exciting

textures

,

colors

, and

flavors

to your everyday meals.
The Delicious Life
Keep in mind that your food can still be delicious! A veggie-filled meal could be a mouthwatering dish that looks, smells, and tastes amazing. A mixed-up stir-fry, a tossed chicken salad, and a veggie pasta dish are all great ways to get a balanced meal.
As long as veggies make up half the meal, you're good to go!
PM04023.A > CLC14287.B