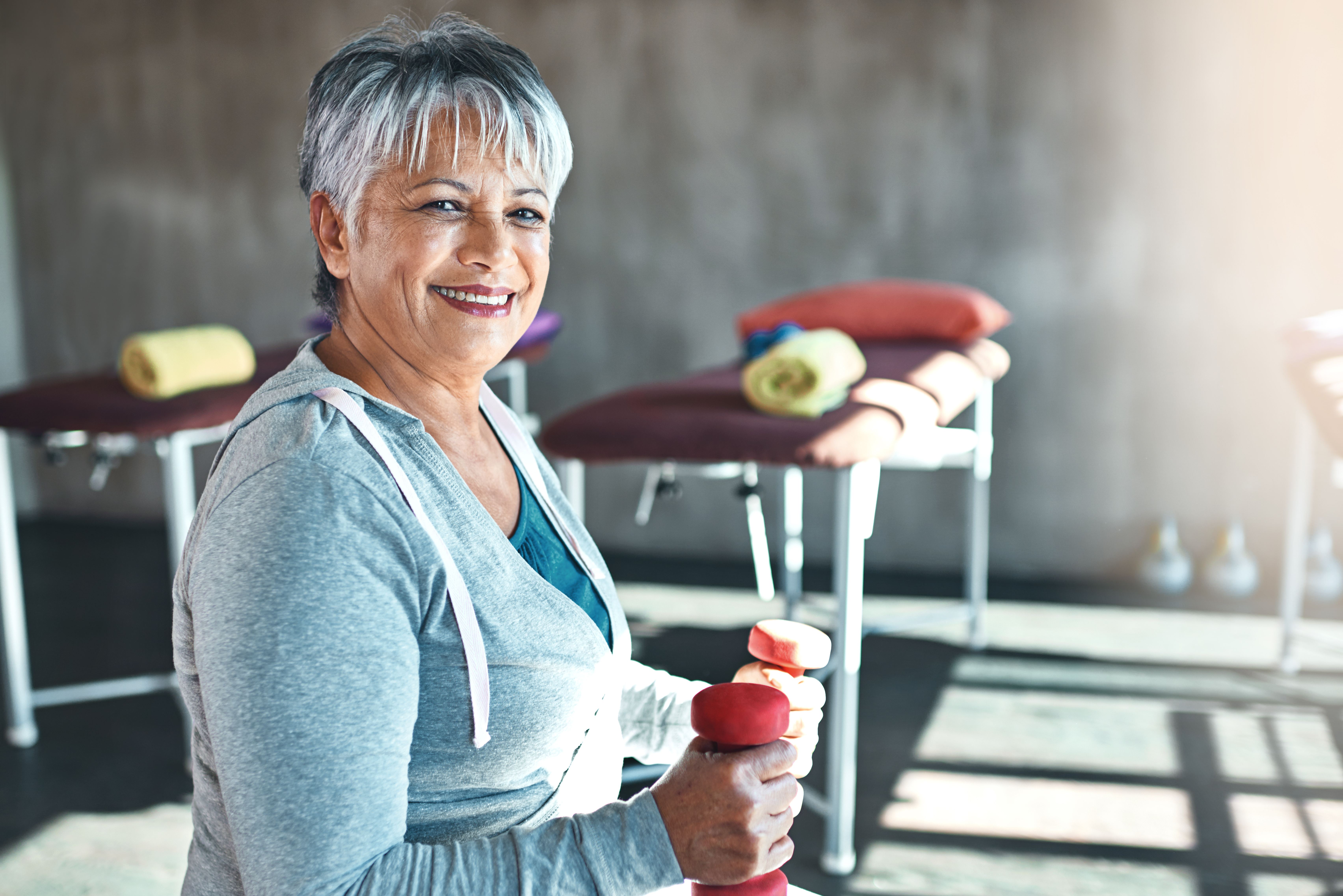 Exercise has so many benefits. It helps you manage or reduce your risk of chronic disease, lowers your blood pressure and boosts your mood. It also improves quality of life and keeps you independent longer.
According to the Physical Activity Guidelines for Americans, seniors should aim to get at least 150 minutes of moderate physical activity, such as brisk walking or gardening, weekly. You can break that up over several days, even several times a day. Here are some examples:
Three 30-minute walks plus one hour of gardening

Two 15-minute walks each day for five days

Three 45-minute yoga classes plus one 15-minute walk
In addition to that cardio activity, the recommendations include strength training (such as sit-ups, yoga or strength machines) two times a week.
Here are a few steps to help you get started:
Talk to your doctor
Especially if you have a chronic condition, talk to your health care provider before starting an exercise program. Ask them if there are any activities that you should avoid, or concerns to be aware of before you get started with new physical activities.
Start low; go slow
Most people won't get injured by meeting the guidelines for physical activity. But fear of getting hurt is a main reason people of all ages avoid exercise. One of the best ways to keep your body safe is to start slowly and increase over time. Increase the time and intensity of your workouts as your body gets stronger. That can mean starting with 10-minute walks and making them longer as you gain stamina, or using light dumbbells for strength training and making them heavier as you get stronger.
Find activities you enjoy
The best chance of continuing with an exercise program is to do something that you enjoy. Walking, swimming, dancing, pickleball...all these and more are fun ways to be active. Many people find that exercising with others can make it more fun. Many senior centers offer yoga and other exercise classes. Find things that you enjoy doing and you'll be more likely to stick with it.
Be prepared
You don't need lots of fancy gear to get moving. But some supplies can make your workout more comfortable. Whether you're walking, dancing, playing pickleball or any other on-your-feet activities, wear a pair of comfortable and supportive sneakers. If you're hiking or walking on uneven ground, consider investing in a pair of walking poles. Whatever activity you're doing, wear comfortable clothes that give you a good range of motion, and have a water bottle at the ready so you can stay hydrated.