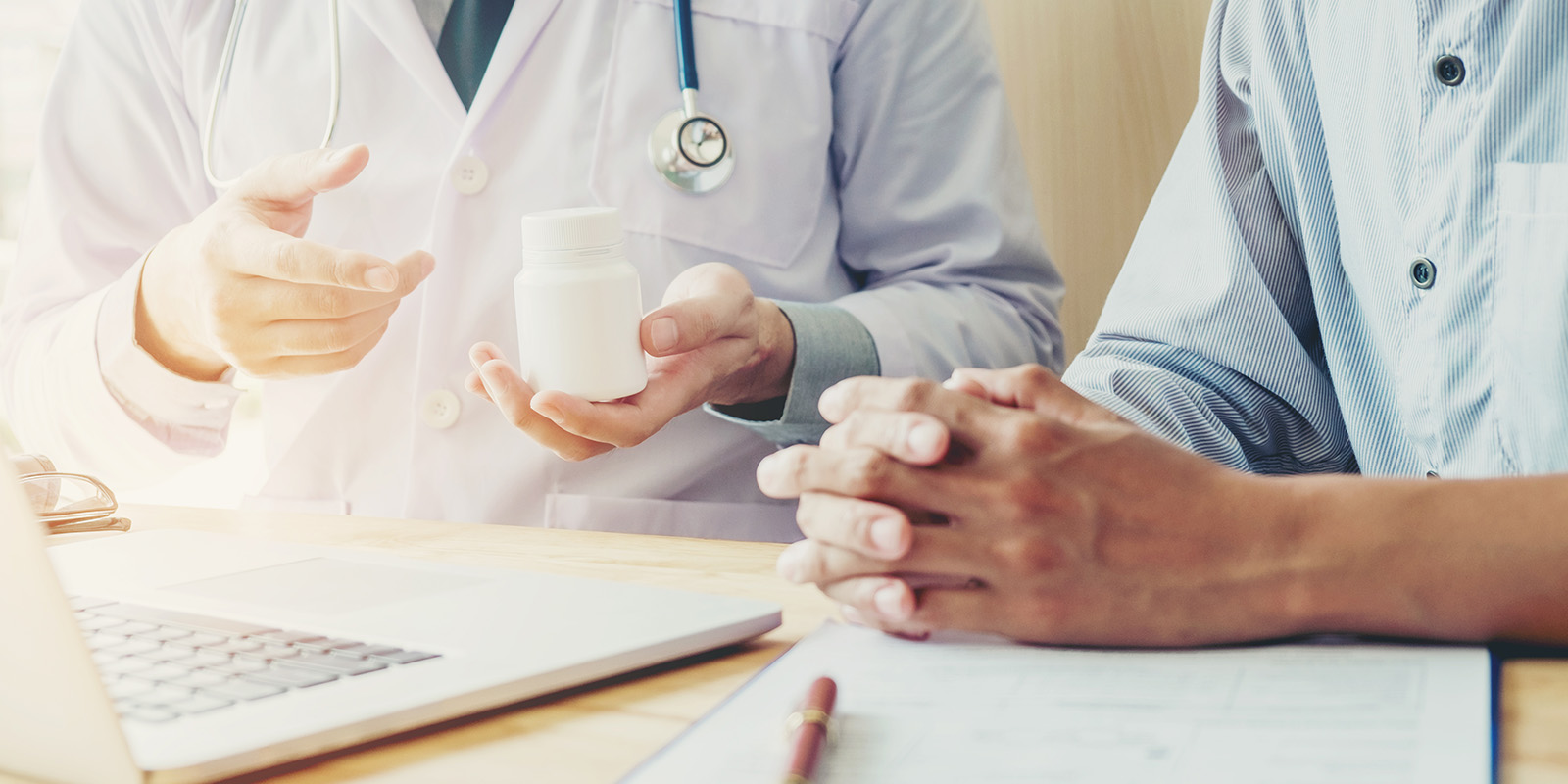 Knowing, monitoring, and managing your Diabetes ABCs (A1C, Blood Pressure, Cholesterol) is essential to effective diabetes management. Learn more about them, their target ranges, and the recommended frequency of testing.
A is for A1c Test
An A1c is a blood test that measures a 2-3-month blood glucose average. Unlike checking your blood glucose daily, which is a snapshot of a moment in time, an A1c is a view of your management over the past 2-3 months. The below conversion chart shows the relationships between an A1c and the estimated blood glucose level.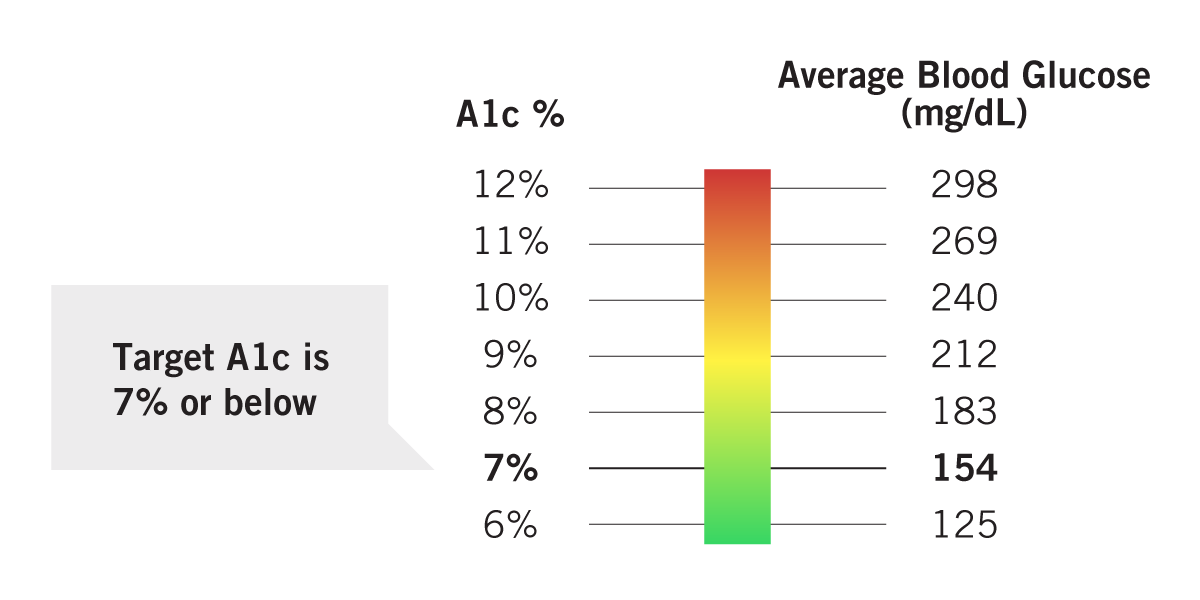 Target:
The American Diabetes Association (ADA) recommends keeping your A1c equal to or less than 7%, which roughly equals a blood glucose level of 154 mg/dL.
How often?
You should get an A1c test every 3-6 months to see if your diabetes regimen is working or if changes are needed.


B is for Blood Pressure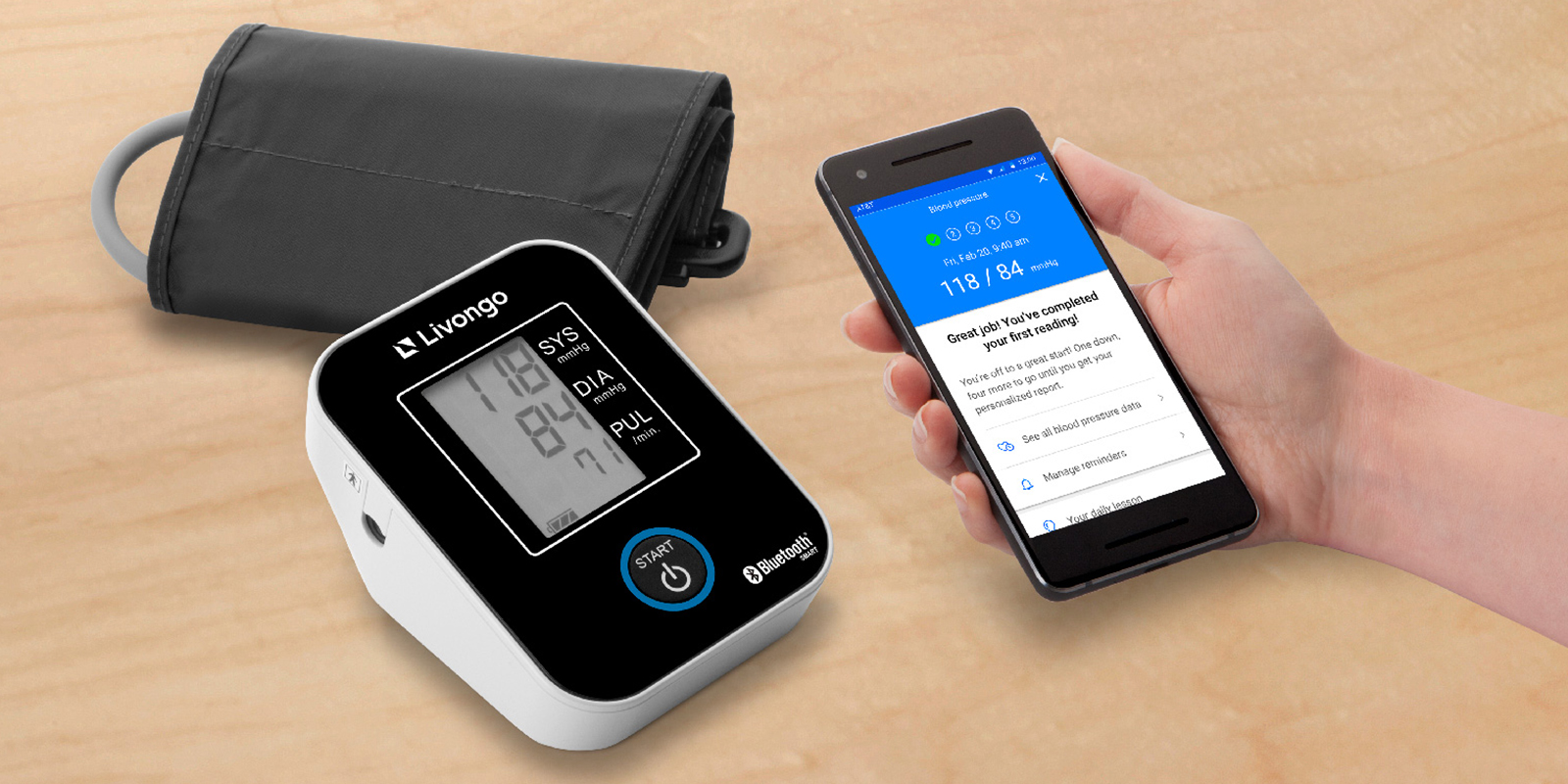 When your heart beats, it pumps blood through the body. The force in which the blood pushes against the walls of the blood vessels is your blood pressure. When your blood pressure is taken, it's expressed as a measurement with two numbers, with one number on top and one on the bottom, like a fraction. For example, 120/80 mmHg.
The top number refers to the amount of pressure in your arteries during contraction of your heart muscle. This is called systolic pressure. The bottom number refers to your blood pressure when your heart muscle is between beats. This is called diastolic pressure. The higher your blood pressure is, the more at risk you are for heart-related complications.
Target:
The American Heart Association recommends keeping blood pressure levels below 130/80 mmHg to reduce the risk of complications such as heart disease. If your blood pressure is high, your doctor may recommend healthy lifestyle changes and possibly prescribe medications to lower it.
How Often?
Your blood pressure should be checked at each doctor's visit.
C is for Cholesterol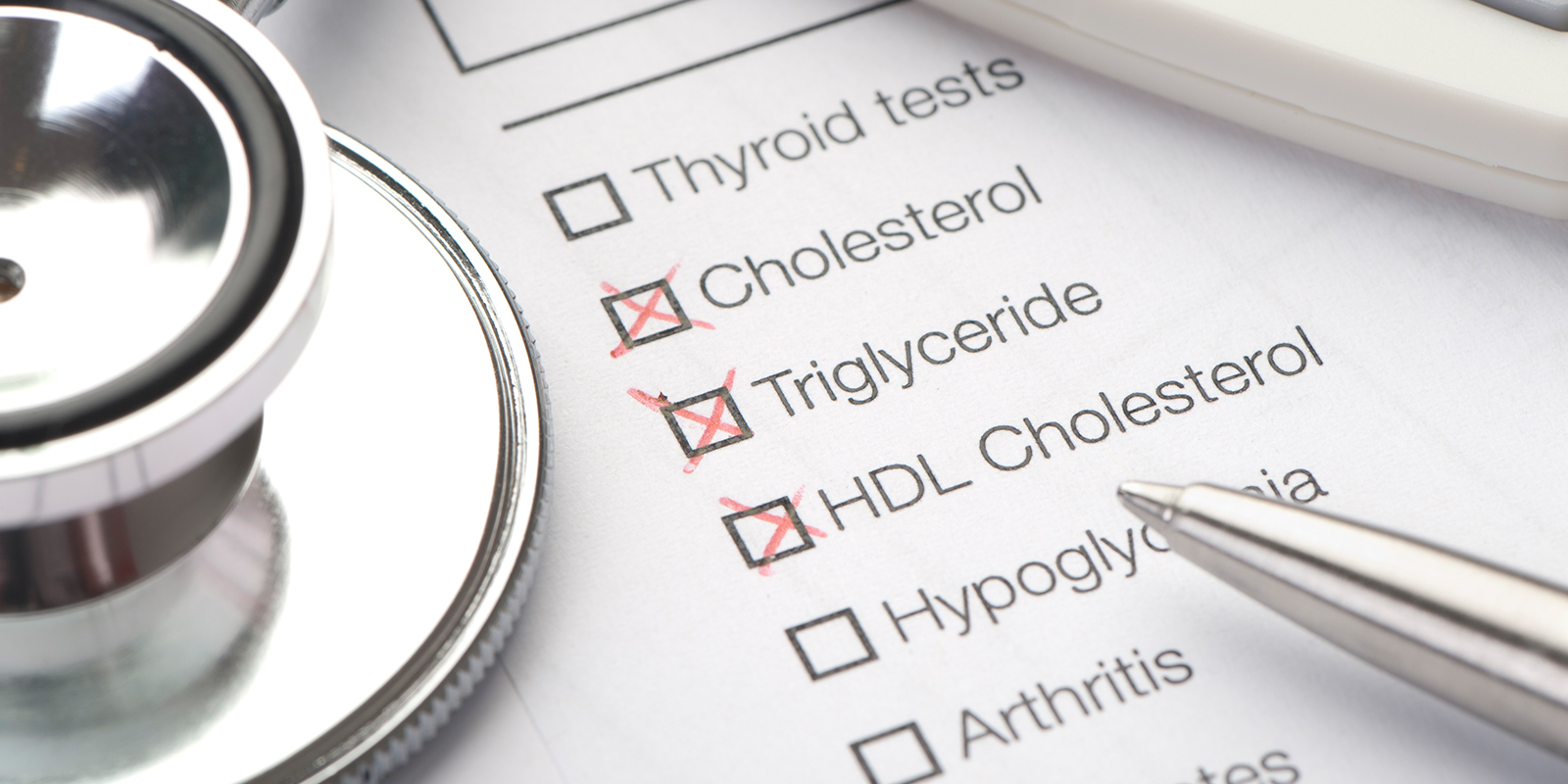 Cholesterol is a waxy, fat-like substance that's found in every cell of the body. Cholesterol is produced by the body and also comes from the foods that you eat. Your body needs some cholesterol to make hormones, vitamin D, and substances that help you digest foods. But too much cholesterol can cause damage to your heart and blood vessels (cardiovascular system) over time. If you have diabetes, it is very important to control cholesterol levels to promote heart health.
Target:
The American Diabetes Association (ADA) recommends:
All adults with diabetes 40-75 years old should be on statin therapy.

Adults with diabetes who are high-risk for heart disease, or have had heart disease, should be on a stronger dose of statin. In some situations, an additional cholesterol lowering drug may be required.

Adults with diabetes 20-39 years old should discuss if statin therapy is appropriate with their healthcare provider.
Other goals to keep in mind:
Triglycerides: Below 150 mg/dL

HDL (good cholesterol): Above 40 mg/dL for men and above 50 mg/dL for women
How often?
Cholesterol is measured by blood work performed at a lab. It should be checked before starting a cholesterol-lowering medicine. Cholesterol levels should also be checked 2-3 months after starting or changing a cholesterol medicine, and then yearly.

Ways to Manage Your Diabetes ABCs
Eating healthy, staying active, reducing stress, taking medications as prescribed and getting the proper amount of sleep can all help with managing the Diabetes ABCs and reduce the risk of diabetes-related complications.
CLC14474.A