No fresh produce on hand? You'd be surprised how much you can do with frozen! Try these two recipes that create delicious meals using only frozen fruits and veggies.
Cherry Almond Yogurt Parfait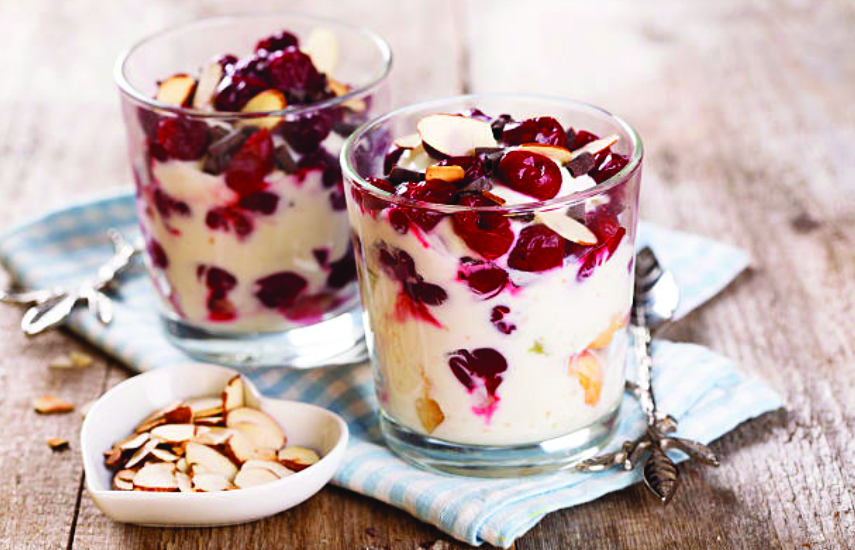 Makes 1 serving
Prep: 3 min (plus defrosting time)
Ingredients
½ cup frozen cherries
½ cup low-fat Greek yogurt
2 tablespoons sliced almonds
Preparation
Defrost frozen cherries. In a parfait glass, layer ¼ cup cherries,
¼ cup yogurt, 1 tablespoon almonds, and repeat layers.
Nutrition Information
Serving size: 1 parfait
Per serving
Calories 209; Total Fat: 8 g; Saturated Fat 2 g; Sodium 37 mg; Cholesterol: 18 mg; Total Carbs 20 g; Fiber 3 g; Sugars 16 g; Protein 15 g; Potassium: 240 mg
Easy Cauliflower Fried Rice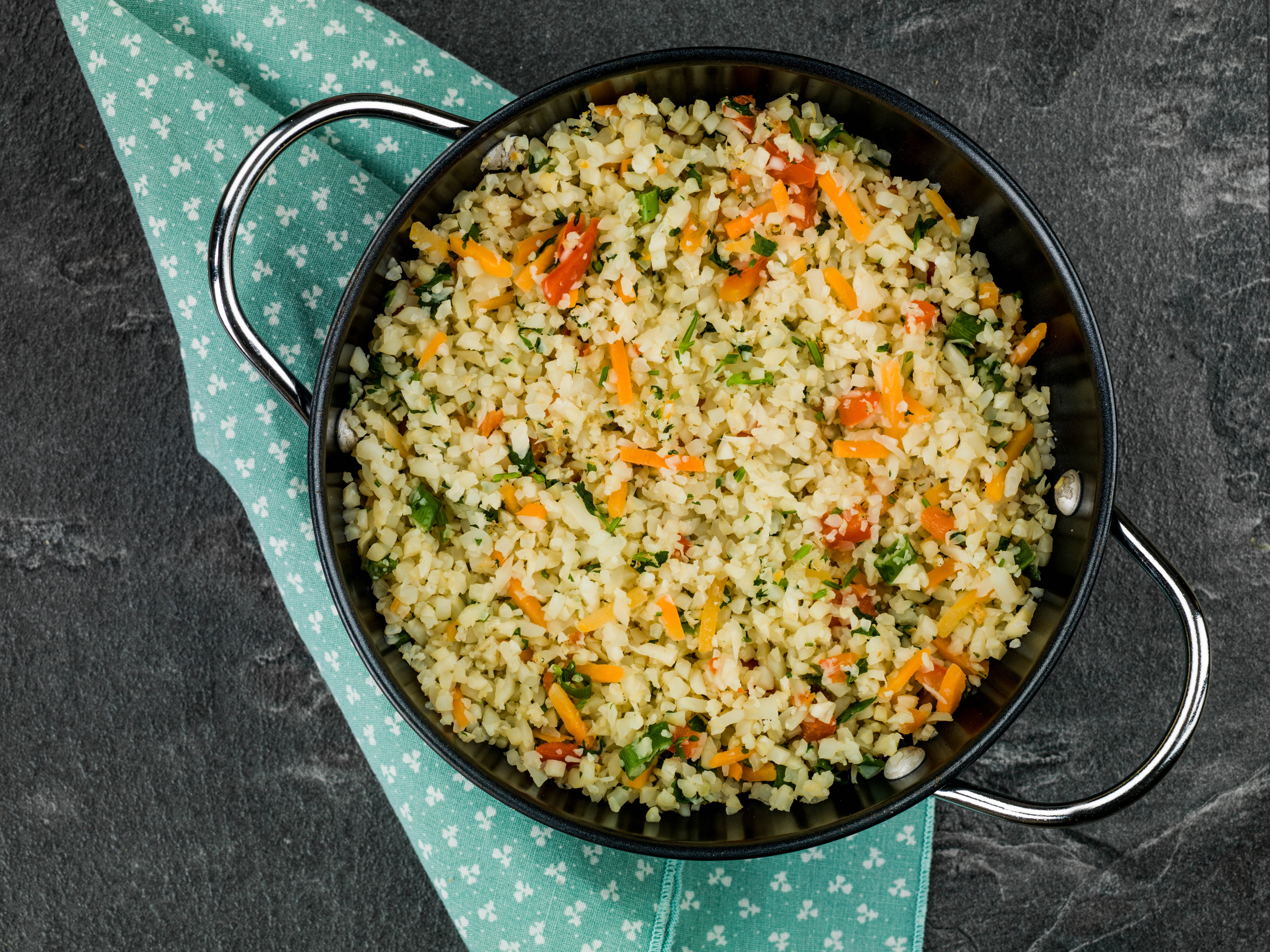 Makes 4 servings
Prep: 1 min Cook: 10 min
Ingredients
1 tablespoon olive oil
2 additional tablespoons olive oil
2 eggs, beaten
2 cloves garlic, crushed and chopped
¼ teaspoon crushed red pepper flakes
24 ounces frozen riced cauliflower
¼ cup low-sodium soy sauce
½ cup frozen peas
½ cup frozen carrots
½ cup roasted, unsalted cashews
Preparation
In a skillet, heat 1 tablespoon of olive oil on medium heat. Scramble eggs until cooked and set aside. Add 2 tablespoons of oil, garlic, and red pepper flakes to skillet and heat until softened. Add frozen cauliflower and soy sauce. Turn up the heat and cook on high for about 3 minutes, stirring regularly. Add frozen peas and carrots and cook until heated through. Turn off heat and add eggs to rice mixture. Divide into four bowls and top with 2 tablespoons of cashews.
Nutrition Information
Serving Size: Around 1 cup
Per serving
Calories: 260; Total Fat: 20 g; Saturated Fat: 3 g; Sodium: 659 mg
Cholesterol: 95 mg; Total Carbs: 12 g; Fiber: 3 g; Sugars: 5 g; Protein: 10 g; Potassium: 117 mg
CLC13898.A