Cherry Almond Yogurt Parfait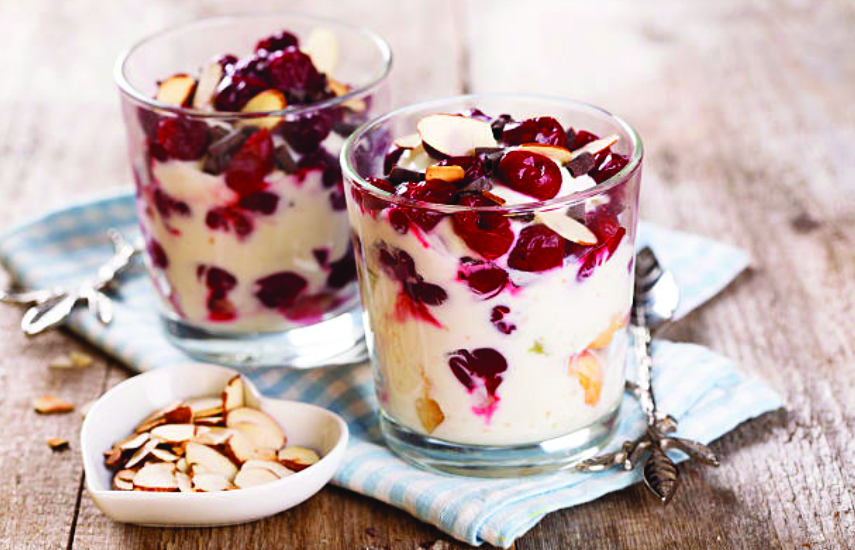 Serves 1
Ingredients:
½ cup frozen cherries
½ cup low-fat Greek yogurt
2 tablespoons sliced almonds
Instructions:
Defrost frozen cherries. In a parfait glass, layer ¼ cup cherries,
¼ cup yogurt, 1 tablespoon almonds, and repeat layers.
Nutrition Information
Calories: 209
Total Fat: 8 g
Saturated Fat: 2 g
Sodium: 37 mg
Cholesterol: 18 mg
Total Carbohydrates: 20 g
Fiber: 3 g
Sugars: 16 g
Protein: 15 g
Potassium: 240 mg
Easy Cauliflower Fried Rice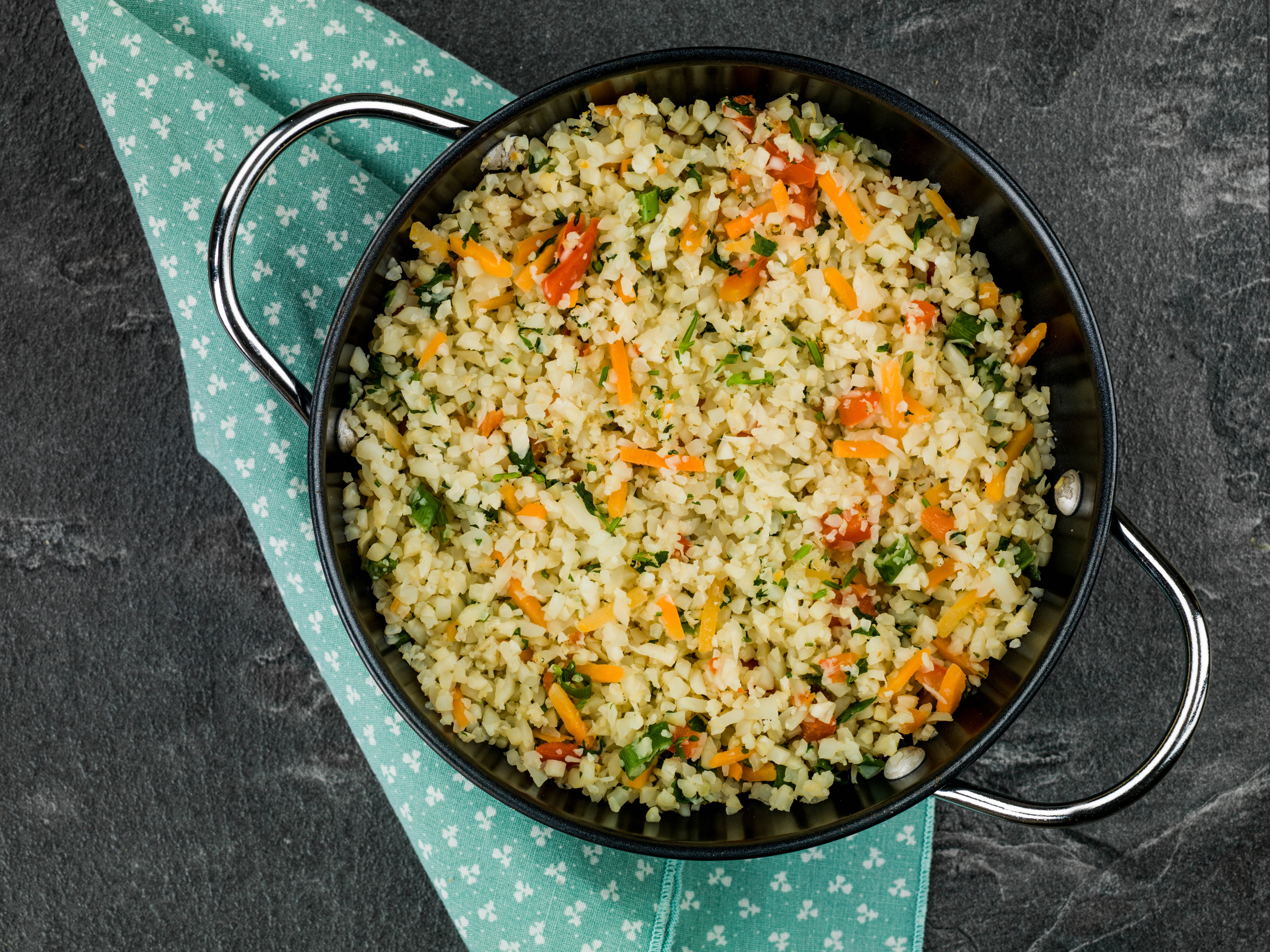 Serves 4
Ingredients:
1 tablespoon olive oil
2 additional tablespoons olive oil
2 eggs, beaten
2 cloves garlic, crushed and chopped
¼ teaspoon crushed red pepper flakes
24 ounces frozen riced cauliflower
¼ cup low-sodium soy sauce
½ cup frozen peas
½ cup frozen carrots
½ cup roasted, unsalted cashews
Instructions:
In a skillet, heat 1 tablespoon of olive oil on medium heat. Scramble eggs until cooked and set aside. Add 2 tablespoons of oil, garlic, and red pepper flakes to skillet and heat until softened. Add frozen cauliflower and soy sauce. Turn up the heat and cook on high for about 3 minutes, stirring regularly. Add frozen peas and carrots and cook until heated through. Turn off heat and add eggs to rice mixture. Divide into four bowls and top with 2 tablespoons of cashews.
Nutrition Information
Calories: 260
Total Fat: 20 g
Saturated Fat: 3 g
Sodium: 659 mg
Cholesterol: 95 mg
Total Carbohydrates: 12 g
Fiber: 3 g
Sugars: 5 g
Protein: 10 g
Potassium: 117 mg
CLC13898.A