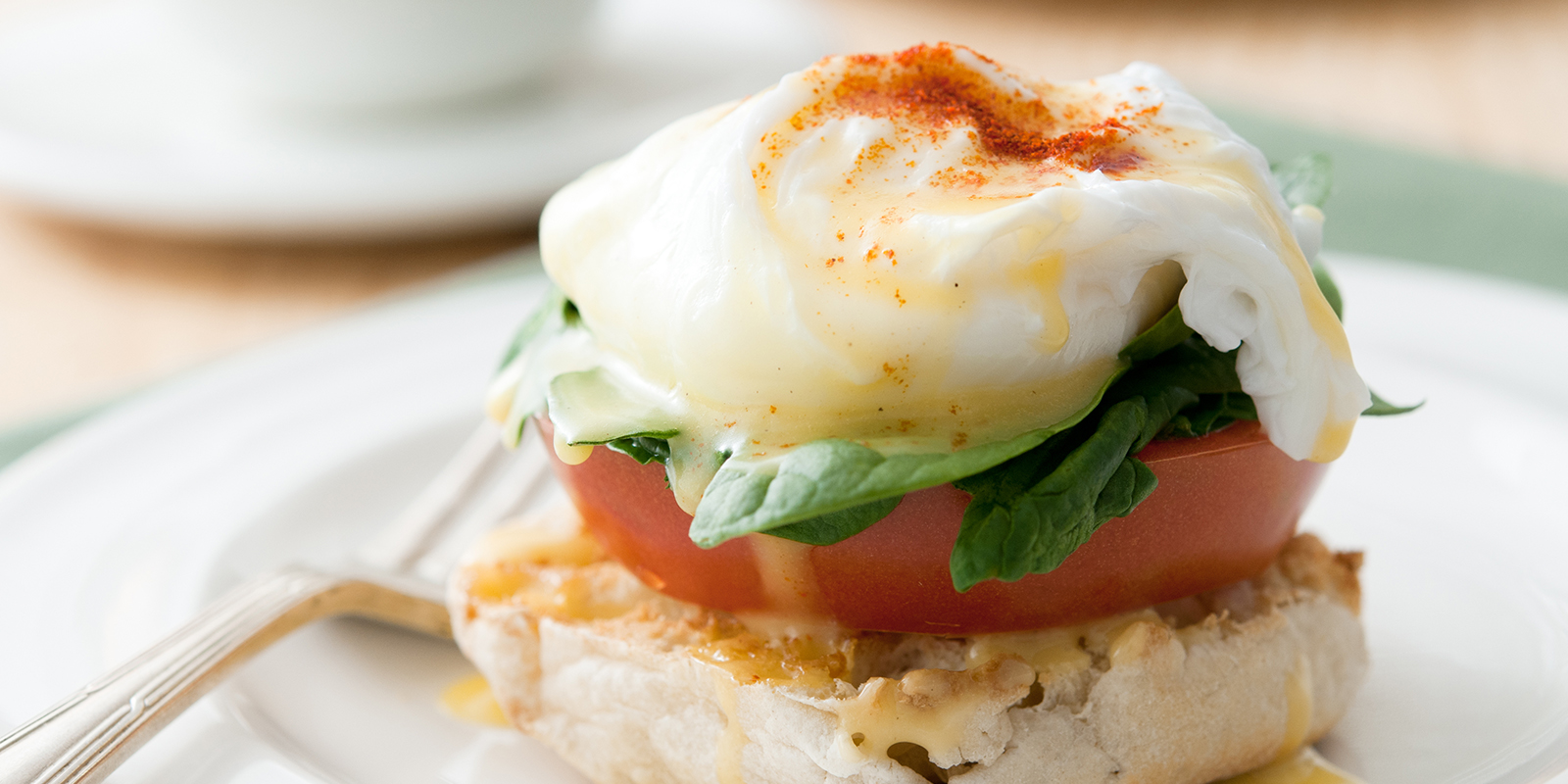 Ingredients:
Open-faced whole-wheat English muffin

1 egg over easy

2 tomato slices

1 cup spinach

Onion slices
Instructions:
Toast the English muffin.
Spray a pan with cooking spray.
Cook 1 egg, over-easy (about 3 minutes, yolk side up. Flip and cook for an additional 30 second to a minute).
Place egg, tomato, onion, and spinach on bottom half of English muffin.

Nutrition Information
Calories: 223

Total Fat: 6 g

Saturated Fat: 2 g

Sodium: 319 mg

Cholesterol: 186 mg

Total Carbohydrates:30

Fiber: 4 g

Sugars: 3 g

Protein: 13 g

Potassium: 294 mg
CLC13884.A