Salt is lurking in places you'd never guess. But knowing where it is can help you cut back.
Salt is sneaky. Even if you've removed the salt shaker from your table, most of the salt in your diet doesn't actually come from a heavy-handed sprinkle. More than 70% of the salt you eat likely comes from packaged, processed, and restaurant foods — many of it from foods you'd never assume to be very salty.
So why reduce your salt intake? Limiting your sodium helps promote heart health and lowers blood pressure. The American Heart Association recommends no more than 2,300 mg of sodium per day, with an ideal goal of 1,500 mg or less each day. And hitting those targets is easier when you know some simple tricks for sidestepping salt!
Here are the 10 foods that contribute the most sodium (the mineral found in table salt) to our diets and how you can dial back the salt for each:
1. Bread and Rolls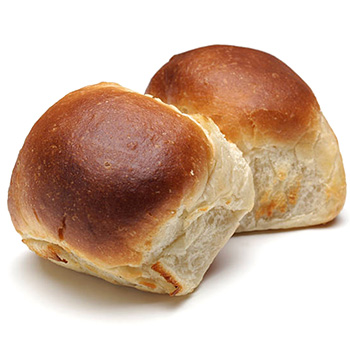 Even if bread doesn't taste salty, each slice can pack a decent hit of sodium. Arnold Whole Grains 100% Whole Wheat, for example, packs 160 mg per slice — so a sandwich with two slices packs more than 20% of your 1,500 mg daily allowance before you've added any toppings.
Dial it back: Read the nutrition facts panel on labels and choose lower sodium varieties of bread.
2. Pizza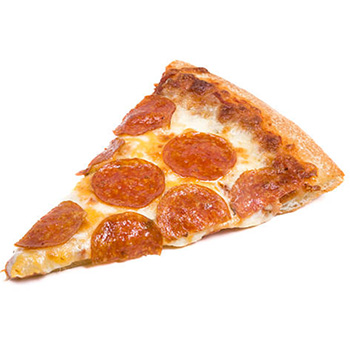 There's a reason pizza is a favorite savory treat — almost every layer is packed with sodium. There's salt in the dough, sauce, and cheese, not to mention in toppings like pepperoni and olives. When you consider how often Americans eat pizza — around 1 in 8 of us consume it on any given day — it's a recipe for salt overload.
Dial it back: Opt for thin crust, and ask for your pizza to be light on the cheese (you'll still get plenty of flavors). Choose veggie toppings like mushrooms, onions, and peppers rather than saltier ones like pepperoni, sausage, and olives.
3. Sandwiches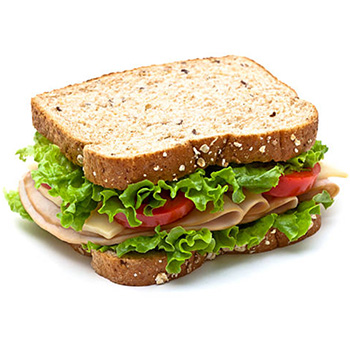 Bread (#1 on our list) + cold cuts (#4 on our list) + cheese (#9 on our list) + potentially salty condiments + oversized portions = sodium bomb. And 47% of adults eat a sandwich on any given day—so it's no wonder they're a top source of salt in our diets.
Dial it back: If you order your sandwich from a deli or restaurant, peel off the top slice of bread and eat it open-faced, or use a big slice of lettuce to keep your sandwich fillings contained. Choose lower salt fillings like low-sodium lunch meat and layer on veggies instead of salt-heavy options like cheese, pickles, pickled peppers, and olives.
4. Cold Cuts and Cured Meats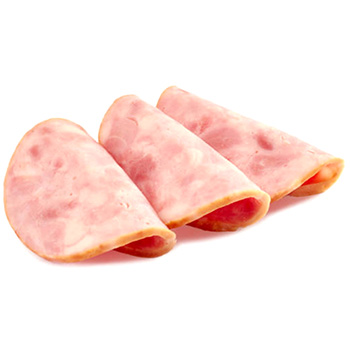 One 2-ounce serving of deli meat (around six thin slices) can contain as much as half of your daily sodium recommendation, per the American Heart Association (AHA). And it's not just salty-tasting lunch meats like salami or ham that contain a lot of sodium. Even milder meats like turkey or roast beef can pack a salty punch.
Dial it back: Look for lower sodium deli meat products. And slim down the serving size by alternating a slice of deli meat with a leaf of romaine lettuce or a tomato slice.
5. Burritos and Tacos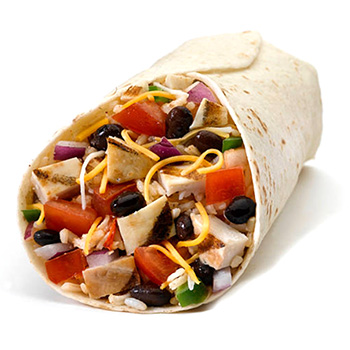 There's no doubt that tacos and burritos are a favorite — nearly 10% of all restaurants in the U.S. are Mexican. But these south-of-the-border staples are typically made with a collection of salted ingredients: seasoned meat, cheese, salsa, and guacamole. And that's before you've chowed down on the bottomless bowl of tortilla chips.
Dial it back: Make them at home using low-sodium cheese; sliced avocado (instead of prepared guacamole); and chopped tomato, onion, and cilantro in place of high-salt, store-bought salsas. And if you're eating out, try a salad bowl — trading the tortilla and rice for lettuce will help cut back on some of the salt (and carbs).
6. Soups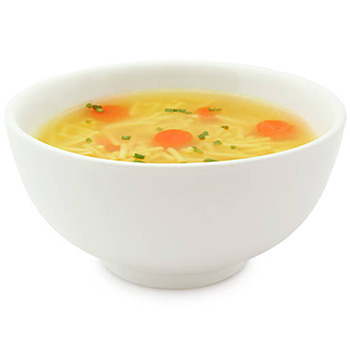 Canned and restaurant soups can be overloaded with salt — the sodium in 1 cup of canned soup can range from 100 mg to 940 mg, according to the AHA. That's out of 1,500 mg total recommended for the day!
Dial it back: Opt for low-sodium and reduced-sodium varieties. If you're eating out, seek out nutrition information where available (like at chain restaurants) to help make an informed decision. If you're making soup yourself, start with low-sodium broth and season with spices, vinegar, and lemon or lime juice to add a flavorful punch.
7. Savory Snacks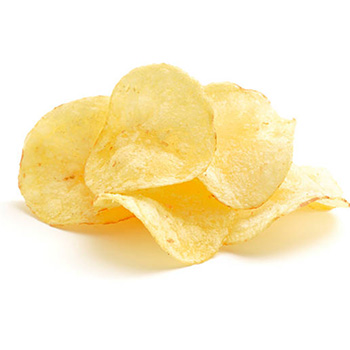 Chips, pretzels, popcorn, crackers — snack food and salt tend to go hand in hand. These savory bites are also some of the most challenging for portion control.
Dial it back: Look for unsalted or low-sodium versions of your favorite snacks, or swap for portion-controlled packs of unsalted nuts. Or even better, mix up your munchies by substituting fresh fruit like a juicy orange or crisp apple, or veggies like sliced red bell pepper and cucumber spears for a nutritious and refreshing crunch.
8. Chicken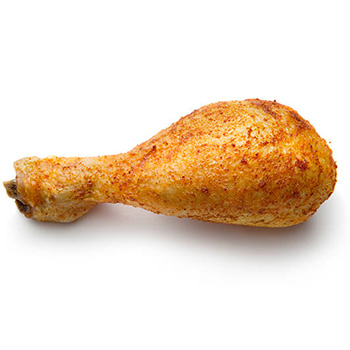 This popular protein's sodium content can vary widely depending on how it's been prepared. Even unseasoned, raw chicken you buy from the store may have been "plumped" with salt water to help it stay juicier. Since chicken is the most consumed meat in the U.S., the sneaky salt can really add up.
Dial it back: If you're eating out, opt for unseasoned, grilled chicken rather than higher sodium preparations like rotisserie, fried, or marinated. And for the chicken you buy for home, check the nutrition facts labels and choose the brand that has the least amount of sodium per serving.
9. Cheese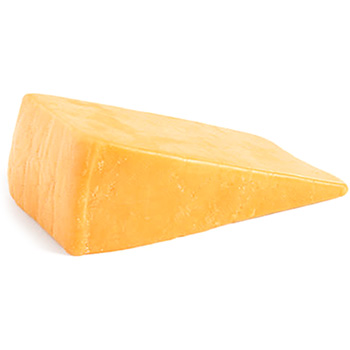 While the amounts of sodium vary by type of cheese and by brand, a study published in British Medical Journal Open found that halloumi, blue cheese, feta, processed cheese singles, and Parmesan were among the highest. Lower sodium options, according to the researchers, are goat cheese and mozzarella.
Dial it back: Read labels to find the lowest sodium options available in your grocery store. And regardless of the cheese you choose, use it as a condiment rather than the main ingredient. Just a sprinkle of feta on a salad or Parmesan on your pasta is usually enough to give your food the cheesy flavor you crave.
10. Eggs and Omelets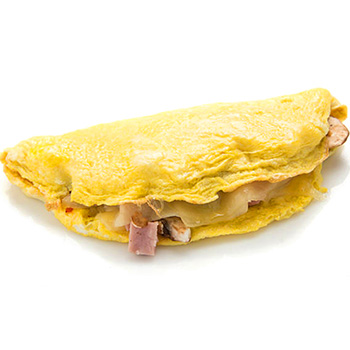 With only 62 mg per large egg, eggs themselves are not high in sodium. But egg dishes, especially those prepared outside of the home, are usually packed with salt.
Dial it back: If you're ordering an egg dish like scrambled eggs at a restaurant, ask the chef to leave out the salt; for an omelet, choose low- or no-sodium fillings like spinach, avocado, and onions instead of cheese and ham.
CLC13766.B