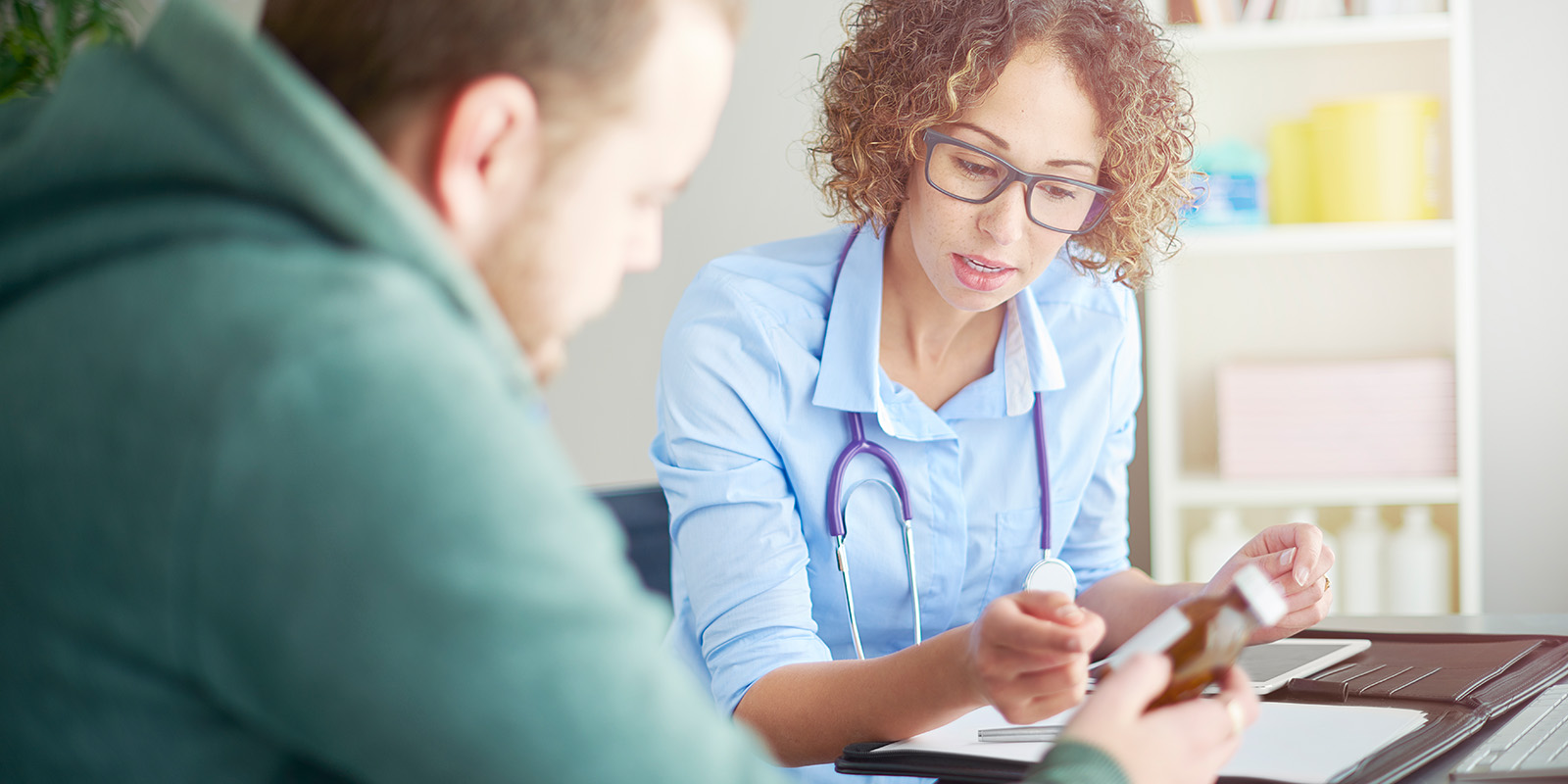 Your doctor has prescribed medicine to help lower your blood pressure. Medicine, in addition to positive lifestyle changes such as healthy eating, exercise and limiting alcohol intake will help you get on the path to a healthier life. Here's how


What Should I Know About Taking Medicine?
Your doctor may prescribe one or more drugs to help with managing your blood pressure

The medicines work in different ways to help lower blood pressure

Medicine only works when you take it regularly

Don't ever stop taking medicine on your own

Even after your blood pressure is lowered, you may still need to take medicine to keep your blood pressure normal




How Can I Remember to Take It?
Sometimes it's hard to keep track of your medicine. But to be safe, you must take it properly.
Here are some tips to help you remember to take your medicine:
Take your medicine at the same time each day.

Take medicine along with daily events, like brushing your teeth.

Use a weekly pill box with separate sections for each day or time of day.

Ask family and friends to help remind you.

Use a medicine calendar.

Set a reminder on your smartphone.
What Types of Medicine May be Prescribed?
One or more of these medications are initially used to treat high blood pressure:
Thiazide Diuretics— rid the body of excess sodium (salt) and water and help control blood pressure. These are sometimes called "water pills".
ACE Inhibitors, ARBs, and Calcium Channel Blockers— relax and open up the narrowed blood vessels and lower blood pressure.


What Are the Possible Side Effects?
For many people, high blood pressure medicine can effectively lower blood pressure, but some types may cause side effects. Tell your doctor if you have side effects, but don't stop taking your medicine on your own to avoid them. Your healthcare provider can work with you to find the medication or dose that works best for you. Here are some of the common side effects that may occur:
Weakness, feeling tired or drowsy

Erectile dysfunction

Trouble sleeping

Slow or fast heartbeat

Skin rash

Feeling thirsty

A cough

Muscle cramps

A headache, dizziness or lightheadedness

Constipation or diarrhea




Most blood pressure medications are not safe for pregnant or breastfeeding women. If you plan to become pregnant or are pregnant, contact your doctor immediately.
Proprietary content and tools licensed from the American Heart Association. The information in the content and tools is not intended as medical diagnosis or treatment, or as a substitute for professional medical advice from your healthcare provider. Powered by American Heart Association®
CLC13780.A