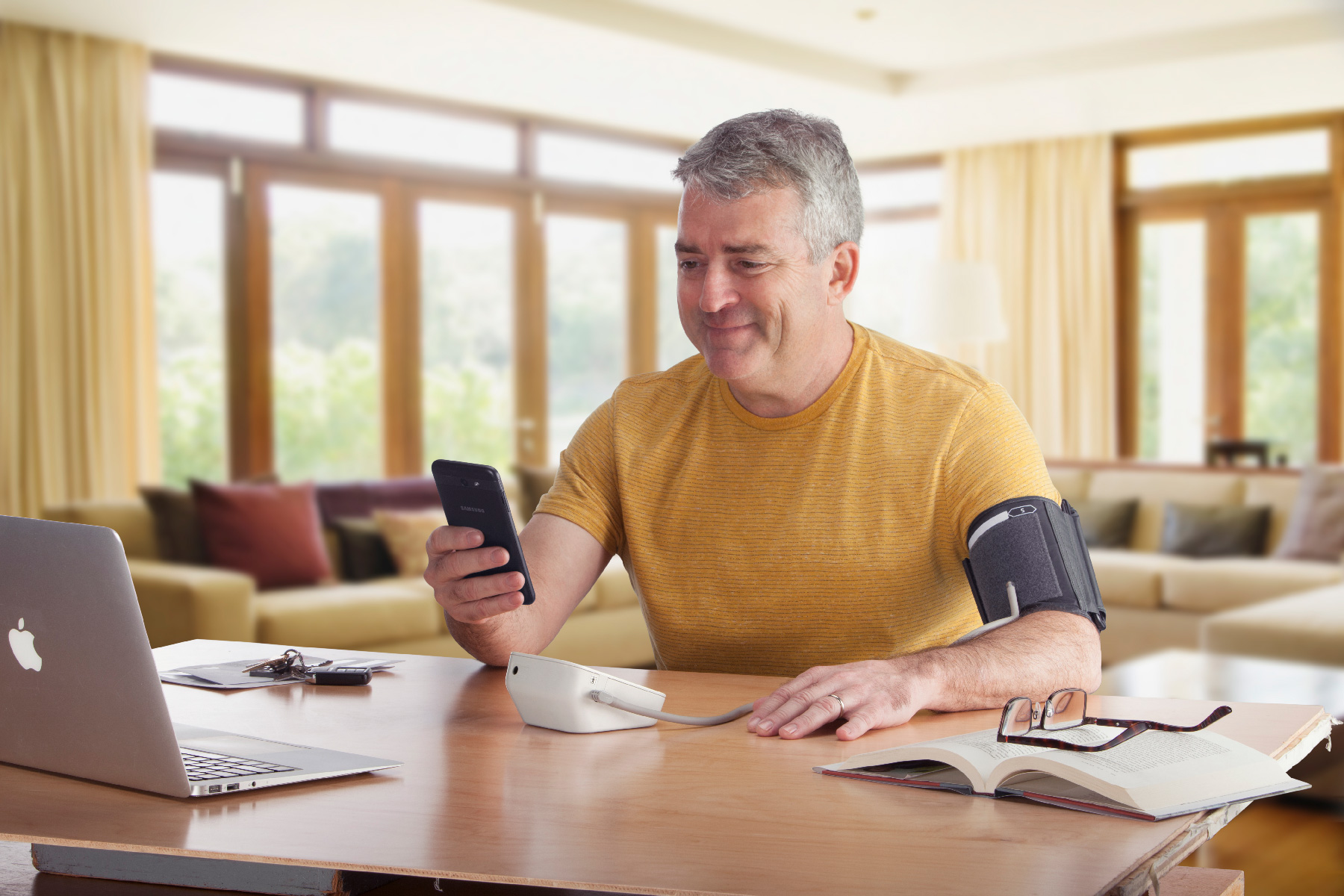 Monitoring your blood pressure at home helps you and your healthcare team understand if your treatment plan is working or if adjustments need to be made.
Blood pressure numbers are often lower at home than in the clinic. The goal for blood pressure at home for almost everyone is less than 120 mmHg (systolic) and less than 80 mmHg (diastolic).
Here are some tips to help you successfully monitor your blood pressure at home.
Take your blood pressure around the same time each day.

Sit for 5 minutes with your back supported and your legs uncrossed.

Wait at least 30 minutes after drinking a caffeinated beverage, exercising, or smoking to take your blood pressure as these can interfere with your reading.

Use the restroom to urinate and empty your bladder. A full bladder can interfere with your reading

Rest your arm on a table in front of you at heart level.

Be sure the cuff is placed on your bare upper arm.

Try not to talk or move while your reading is in progress.

Wait for the cuff to tighten, then loosen. The numbers on your monitor will change. When they stop changing, your reading is complete and should appear on your monitor and in the Livongo app.
Home blood pressure monitoring is an important part of your healthcare routine. Monitor your blood pressure per your doctor's recommendations or at least every 2 weeks.
CLC13784.B