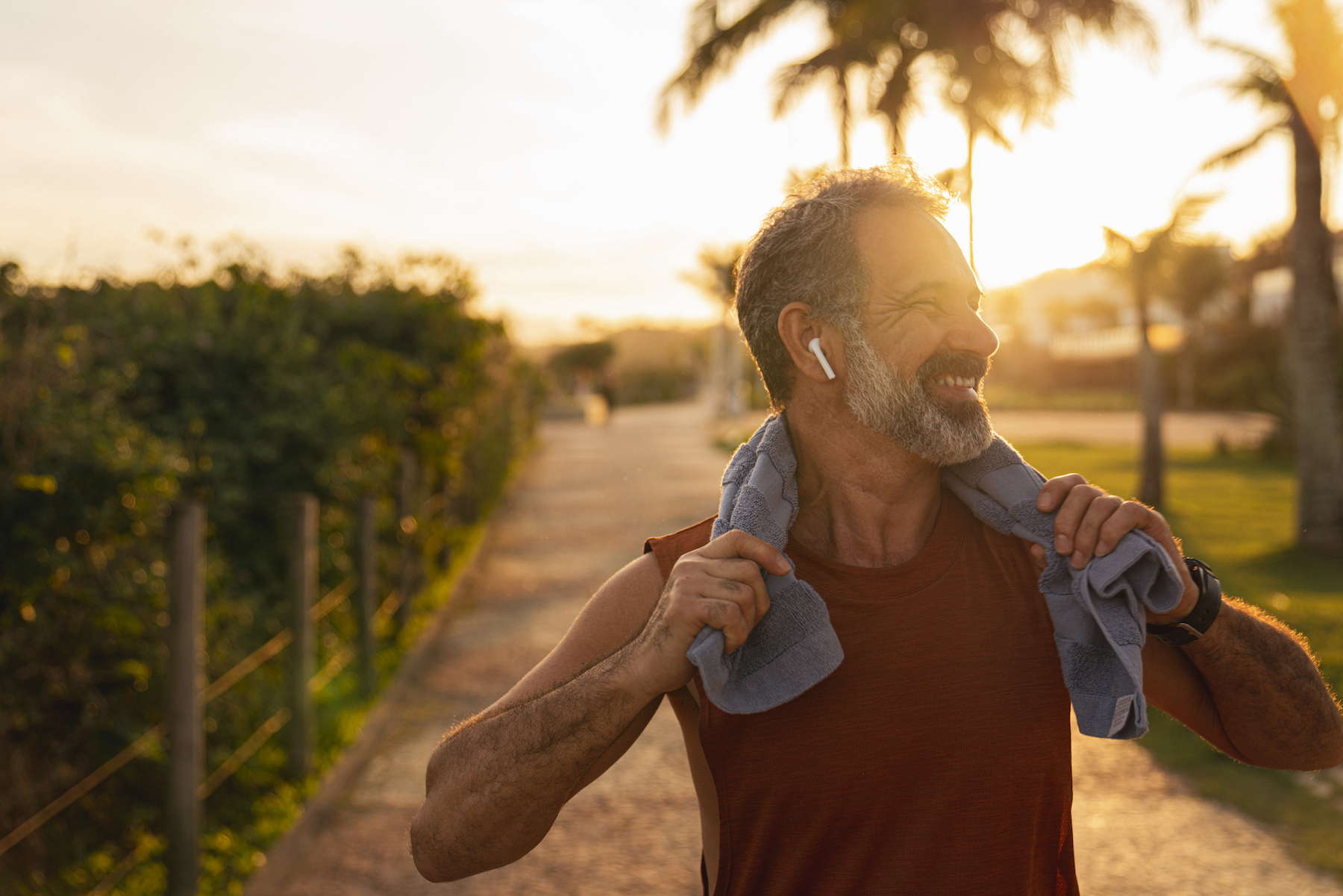 Sure, we all know we need to get healthier. Eating better, exercising more, managing chronic conditions: It's all part of having a body and taking care of it.
But making all of those healthy changes can be overwhelming. And it's easier said than done!
That's why it's important to stay motivated as you make those changes. Here is some context and a few simple tips to help keep the wind in your sails throughout your healthy lifestyle journey!
Healthy changes
First of all, what do we mean when we say "healthy changes"? We mean, there are certain habits you can get into that will help improve your health. Those habits most often include:
Eating nutritious, balanced meals

Getting moderate exercise at least 150 minutes (two and a half hours) each week if possible

Getting 7-9 hours of sleep per night

Managing stress

Staying hydrated

Taking medications as prescribed

Staying socially connected to friends and loved ones

For those with diabetes, checking blood sugar and following doctor's directions

For those with hypertension, checking blood pressure and following doctor's directions
Don't worry about doing all of these habits perfectly! Priorities shift. Life comes up. The important thing is to strive for balance, not perfection.
How motivation helps
It takes a certain amount of drive to keep going on these healthy paths, especially when setbacks come up. And if you're trying to make habit changes because "you just should" or because someone else wants you to, you are less likely to stick with your goals.
Making big changes requires you to have your own motivation. Do you want to make this change? And if so, why? What's in it for you?
If you're not sure, below are some examples to give you ideas!
Different motivators
People take on healthy habits for different reasons. But some reasons are quite common! Do any of these examples sound right to you?
"I want to live longer"

"I want to get stronger"

"I want more energy"

"I want to feel proud of myself"

"I want to set an example for my family"

"I want to live independently, even when I'm much older"

"I want to stick around for my grandkids"

"I want to save money on medical bills and stay out of the hospital"

"I want to feel more comfortable and attractive in my own body"

"I want to stay in control of my life"
Or even something else! There's no wrong answer. Take note of whatever motivates you and keep it in mind for the next step.
How to stay motivated
Once you know why you're making a healthy change, remind yourself often! You could:
Write down your reasons on a sticky note, and post that note at your workstation.

Save a picture on your phone's background to remind you of your motivator. It could be a photo of a loved one, an inspiring image or something else.

Tell a friend or loved one about why you want to make a habit change. Ask them to check in with you about it every so often.

Write a note to yourself explaining your motivation. Then set a reminder to read that note again in a week, a month, a year, etc.

Put objects that remind you of your reasons in spaces where healthy changes happen. If you want to feel proud of yourself, you could keep a toy trophy with your exercise equipment. Or if you want to save money on medical bills, you could tape a dollar bill to your refrigerator. That way you'll be reminded of the future cash you could save when you make a healthy meal.

Get creative! Find something that keeps the message in your mind. The goal is to make it easy to think about why you want to make a change and remind yourself often.
We're here to help
Remember, you're not alone in this process. You can schedule a healthcare provider visit or a coaching session. Our team of experts is happy to help you find what motivates you and help you remember that motivator.