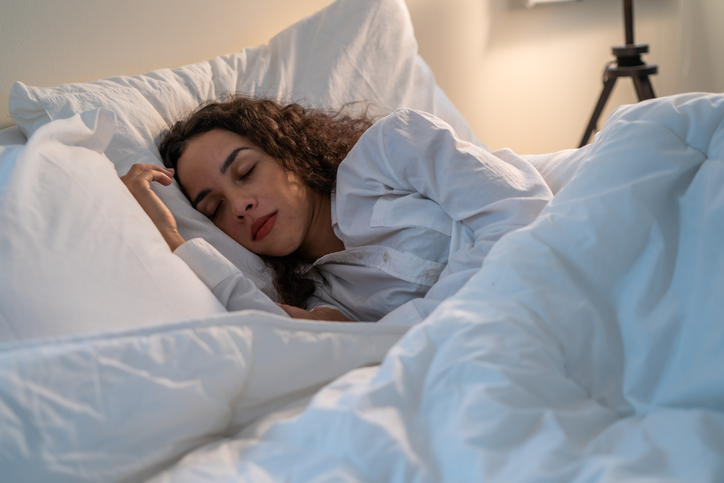 Healthy sleep heals
Quality sleep is essential for good mental health. Like an electric car, your brain needs to recharge to work its best. A good night's sleep can help improve focus, mood and creativity. Sleep helps process new information and form memories. It also strengthens your immune system.
Sleep helps us function
You can function well with some poor-quality sleep. But it could affect your mood and make it hard to focus the way you'd like to. If you're experiencing extreme sleep deprivation like insomnia, it can have a real impact on your mental health. So, if you are getting more poor sleep than good sleep, it's time to pay attention and make some changes.
How to get better sleep
It's never too late to develop new habits or improve your current sleep habits. Here are some helpful tips.
If you're struggling to get out of bed in the morning, try:
Getting in the shower or washing your face right away

Going for a morning walk, stretching or exercising first thing

Treating yourself to coffee or breakfast out

Writing in a journal, making a to-do list or doing a crossword puzzle

Practicing a morning meditation

Leaving a curtain or blinds open to allow natural light to wake you
Remember that early-morning sleep is lower quality. You want to avoid oversleeping in the morning. So, you can enjoy higher-quality sleep at night.
If you're struggling to fall asleep at night, try:
Avoiding caffeine, alcohol or large meals before bedtime

Not lying in bed or napping during the day

Removing smartphones, computers or TVs from your bedroom

Taking a relaxing bath or shower before going to bed

Practicing a restful meditation 

Making your bedroom a comfortable temperature and limiting light

Using your bed for only sleep and sex
The goal is natural sleep. We can't force ourselves to sleep. But we can create a foundation for healthy sleep. 
That includes what time we wake up and when we lie down to sleep. Try going to bed and getting up at the same time each day. Being consistent helps you have healthy sleep.
Have flexible sleep beliefs
As you try out our helpful tips, know that you might have a good night's sleep and still wake up groggy. Or go through a day just fine with little sleep. You want to avoid believing the most rigid sleep myth: A good night's sleep means everything's fine, and a sleepless night means the next day will be a disaster. This mindset can bring anxiety and more restlessness. Being flexible allows you more room to relax, making it simpler to get some quality sleep.  
Get the support you need
After trying the tips, are you still severely struggling to sleep? You could be suffering from a sleeping disorder, such as sleep apnea, circadian rhythm disorder or restless legs syndrome. You should seek further medical care. There are possible solutions for you. These include cognitive behavioral therapy for insomnia (CBT-I) and a sleep diary for tracking your sleep.