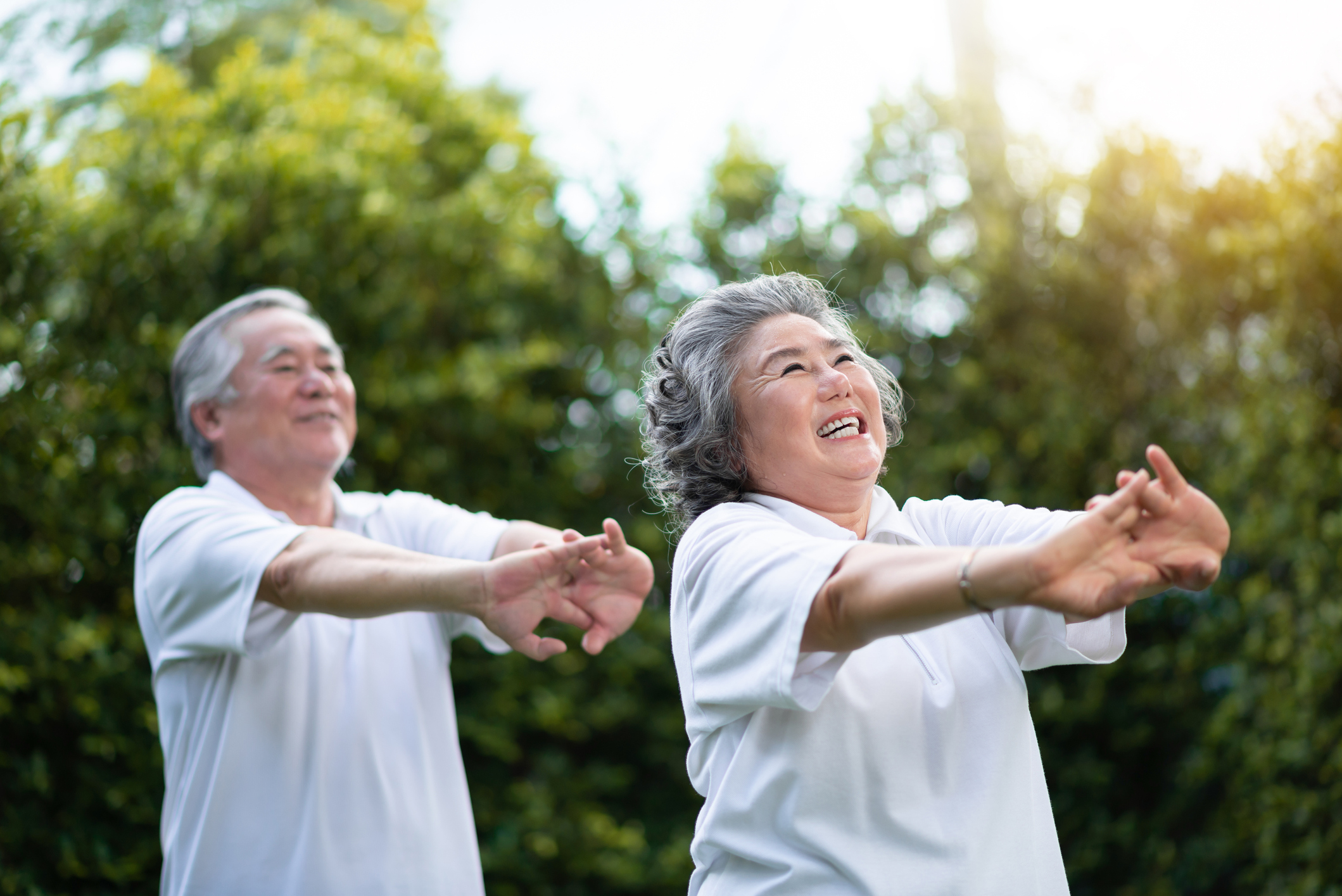 Mobility is your ability to move through life on your own. Better mobility can help you keep your autonomy, fend off disease and live longer, and it can improve your quality of life. More activity can improve your mobility. From keeping your blood pressure low to boosting your mood, staying active is a key part of staying healthy. But as you age, staying active can become a challenge. Beyond the health benefits of exercise, regular activity as you age helps maintain your muscles, joints, and bones. So, to stay mobile, you'll want to stay active without risking injury. 
Keeping your bones strong 
As we age, we lose more and more bone mass. This can weaken our bones, making it easier for them to fracture or break. Most people lose bone mass while aging. Women after menopause experience bone loss at higher rates. This can limit your mobility. Regular weight-bearing exercises like walking, jogging, climbing stairs and resistance training can increase bone density and strengthen your muscles. Therefore, maintaining an exercise routine that's unique to your fitness level can help keep your bones strong and keep you mobile.   
Keep your muscles and joints strong and hydrated 
Much like our bones, our muscles begin to shed mass as we age. And our joints begin to lose lubrication over time. Regular exercise will help keep your joints lubricated, which can help alleviate pain. It could even prevent the progress of arthritis in some people. When you exercise, you send fluids to your joints, keeping your cartilage and other connective tissues hydrated. Strengthened muscles form a protective barrier around your bones and joints, making it easier to keep your balance.   
You don't have to start lifting heavy weights at the gym to start boosting your mobility. You can add quick, simple exercises into your daily routine. Start by trying these three exercises and four lifestyle changes to begin your journey toward long-term mobility. As you are able to do more, you can use our library to find exercises for all skill levels. Just search "exercise.". Always talk to your doctor before starting a new workout routine. Be mindful of how these exercises feel in your body and ease up the moment you feel pain or discomfort.  
3 exercises to improve mobility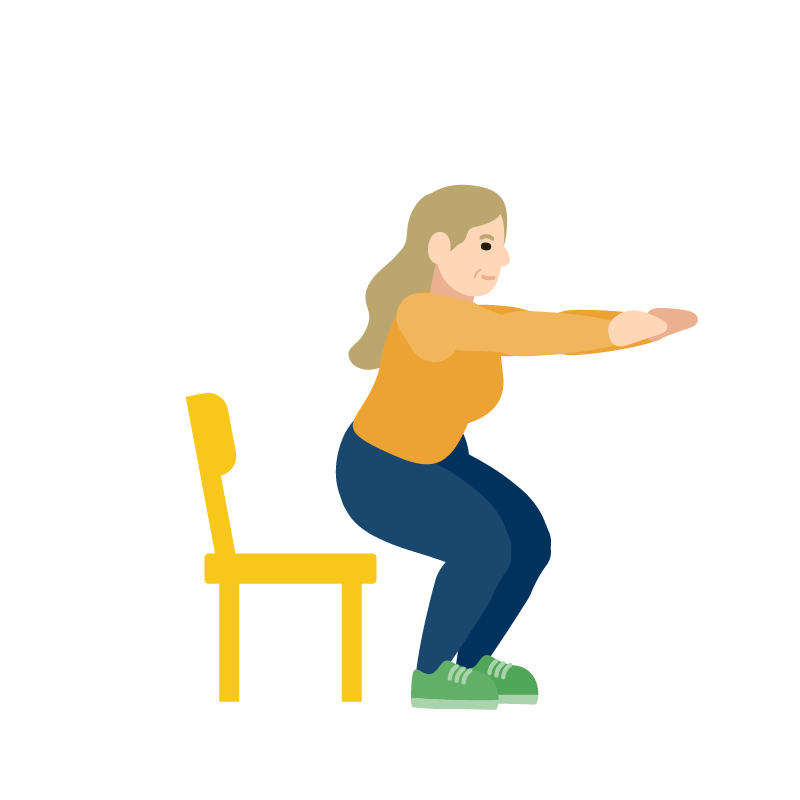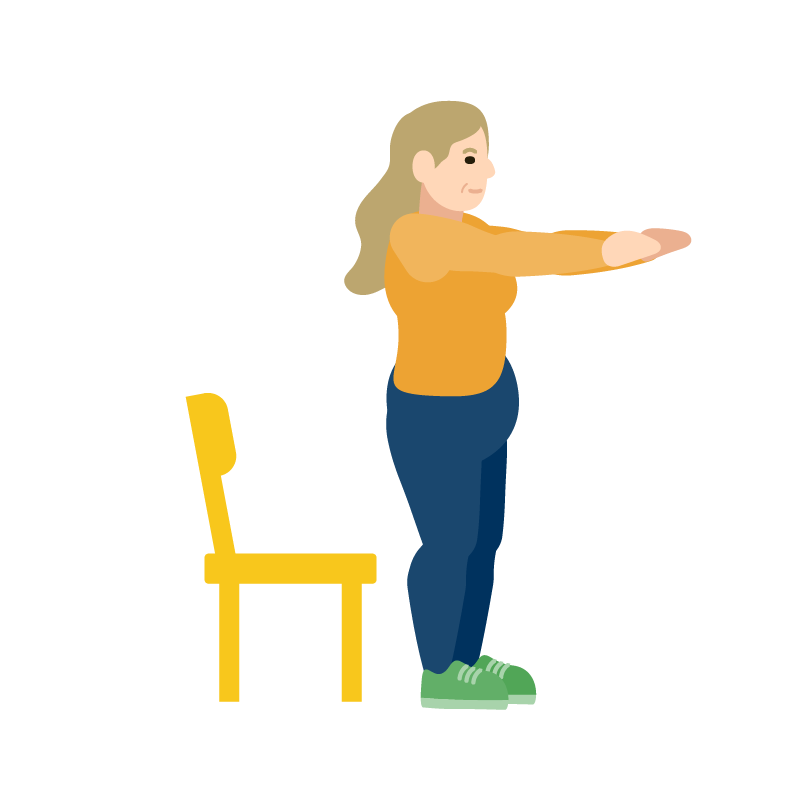 Chair-assisted squats: Find a sturdy chair with no wheels. If you are using a wheelchair, you may lock your wheels. Make sure the chair is on a surface that won't allow it to slide easily. Sit at the edge of the chair. Make sure your knees stay directly over your ankles. Reach your hands straight out in front of you for balance. You may hold on to a sturdy object in front of you, like a table, if you need support. When you are ready, squeeze your abs as you push your feet into the ground to stand up. Keep your arms outstretched in front of you. Once you are standing up, keep your abs engaged and slowly sit back down on the edge of the chair and repeat. This exercise will help keep your abs and pelvic floor strong while improving mobility in the hips and knees. Movements should be pain-free. Do 2 sets of 5 to 10 of these. Rest as needed. Stop if pain occurs. Gradually try to add more each time.
.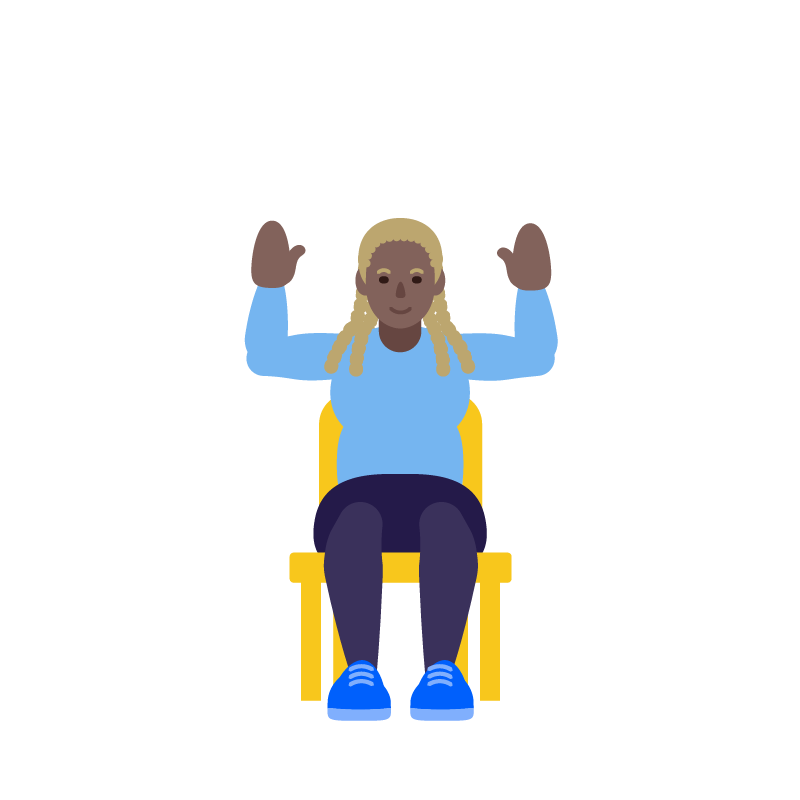 Goal post arms: You can do this exercise seated or standing. Sit or stand up straight with your shoulders relaxed back and down. Stretch your arms out to the sides and bend at the elbows so that your fingertips are pointing at the ceiling. Squeeze your shoulder blades together behind you. Take a deep breath in, and as you exhale bring your forearms together in front of you. Inhale and separate your arms again, squeezing your shoulder blades together behind you. Do 1 or 2 sets of 8.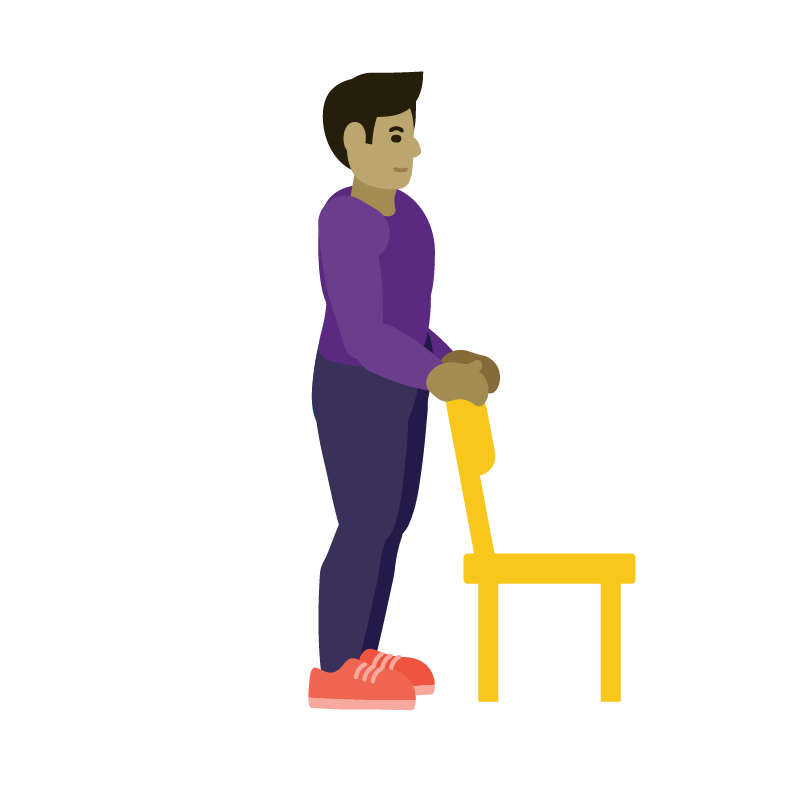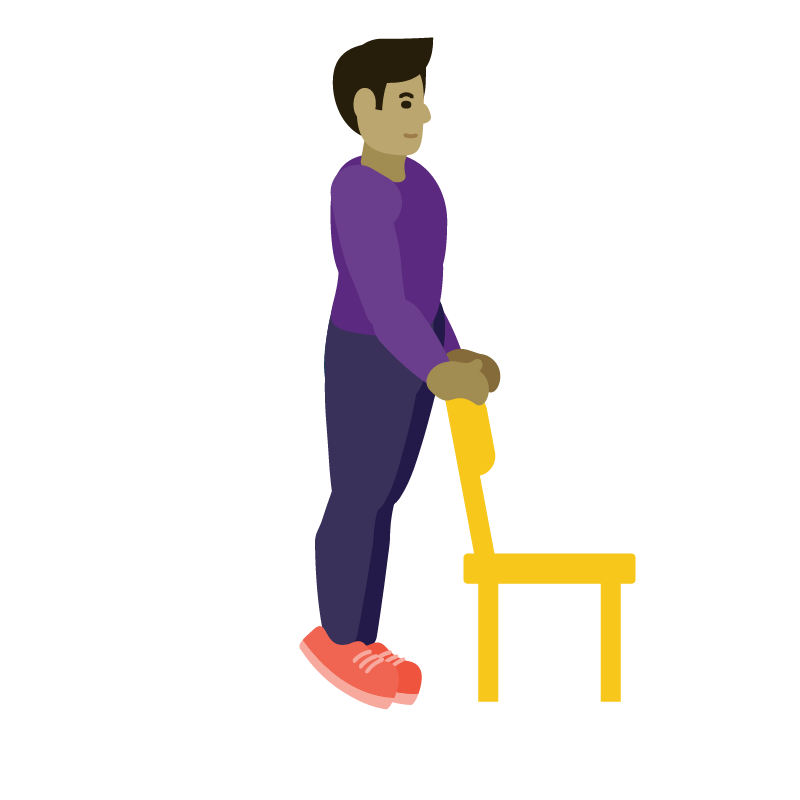 Calf raises: This is another exercise you can do seated or standing. When standing, hold on to the back of a stable chair or countertop for support. Place the soles of your feet flat on the ground. If sitting, keep your knees directly over your ankles. When you are ready, lift your heels so that you are on your tiptoes. Hold this for 3 seconds. After 3 seconds, slowly return your heels to the ground. Do 2 or 3 sets of 5. 
4 lifestyle habits to improve mobility 
Stretch daily: Sometimes stretching first thing in the morning feels amazing. That's because stretching sends more blood to your muscles and fluid to your joints after several hours of stillness. On the other hand, stretching just before bed can help you relax after a long day. It activates the "rest and digest" part of your nervous system. Whether you stretch in the morning or before bed, stretching daily can improve your flexibility and mobility. Pick a time of day that can easily fit into a consistent routine. Stretching feeds your muscles and joints much needed- fluid and blood flow. It may also help relax and loosen tight muscles that could be causing pain. Try these great stretch routines to start with: 
Start Fresh with Quick, Gentle Stretching
A Bedtime Stretching Routine for Better Sleep
Daily low-impact exercises: A low-impact exercise is an exercise that places only a small amount of pressure on your joints. Common low-impact exercises include walking, swimming and biking. You can start with morning or evening walks or try our 30-Day Steps Challenge. Household chores like vacuuming or carrying groceries can be low-impact exercises. You don't have to do your exercises all at once. You can break them up into bite-sized sessions. Light activity such as a 10-minutee walk after a meal can help lower blood sugar and aid in digestion and is a nice way to sneak in some extra movement.  
Resistance-training exercises: Resistance-training exrcises are exercises that use your own body weight, resistance bands or free weights are all resistance-training exercises. These exercises increase strength by making your muscles work hard. They also put stress on your bones, making them stronger over time. If you have osteoporosis or are worried about your bone strength, talk to your doctor before starting a resistance training routine. 
Get plenty of bone-building nutrients: Nutrition is just as important as exercise when it comes to staying mobile. Opt for foods that are high in calcium, magnesium and vitamin K. These include leafy greens, dairy products and green vegetables. Many of these minerals are available as supplements at your local grocery store. Talk to your doctor or pharmacist before starting new supplements, especially if you take daily medications.