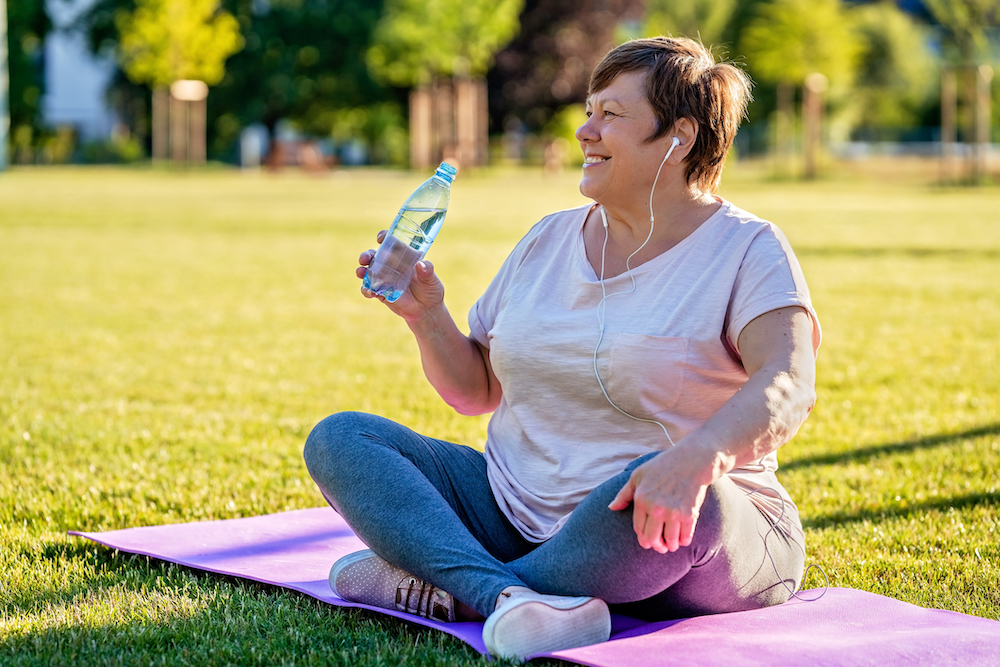 Menopause is when you go one year or more without a period. Your body changes a lot when this happens. You may have less energy or find it harder to manage your weight. It can even affect your mood. The transition into menopause usually starts in your 40s or 50s and can last for years. If you've gone through menopause, you have probably experienced at least one of the following symptoms:
Hot flashes

Weight gain

Irregular or absent period

Osteoporosis (loss of bone strength)

Fatigue

Depression

Vaginal dryness

Trouble sleeping
When you go through menopause, your estrogen production decreases. Estrogen is a reproductive hormone that can also affect many parts of the body. Estrogen decline impacts:
Bone strength

Lubrication of joints, ligaments, muscles and other connective tissues

Weight maintenance

Pelvic floor strength
The pelvic floor muscles are located in your pelvis and stretch like a hammock from the pubic bone (at the front) to the tailbone (at the back) and from side to side. These muscles support the bladder, bowel and uterus. When you have a weakened pelvic floor, you may experience urinary incontinence (difficulty holding in urine), frequent constipation and organ prolapse.
Menopause can be disorienting. Many people feel stress and discomfort throughout their experience. You can stay active to help manage symptoms and ease anxiety. Exercise can help you stay healthy and strong, sleep better, and improve your mood. And you don't have to go to the gym or lift heavy weights to do it.
Before starting a new fitness journey, talk to your doctor about your needs and limitations. Here are 5 exercises of varying intensity to help you stay active during and after menopause.
Dancing
Dancing is a medium- to high-impact form of exercise. From ballroom dance to modern styles, you can adapt almost any genre to fit your skill level. If you have osteoporosis or are concerned about your bone health, talk to your doctor before dancing. Dancing can be a great way to maintain healthy bones for many years after menopause. Read more about dancing as exercise here.
Swimming
Swimming is a non-impact exercise that works out many muscle groups at once. Even if you're not the best swimmer, you can work out in the water to build strength and burn calories. Water aerobics is great for cardiovascular health and is much easier on your joints than other forms of exercise.
Walking
Walking is a low-impact exercise that has many health benefits. A brisk walk in the morning can boost your energy for the rest of the day. A daily walking routine can improve pelvic floor strength. This may reduce urinary incontinence in some people. If jogging is more your speed, you can get the same benefits. Learn more about walking for fitness here.
Yoga
Yoga can be a high-impact or low-impact exercise depending on the style of yoga you choose. For low impact, try yin yoga or gentle yoga. These styles focus on gently toning your muscles while increasing flexibility. For medium to high impact, try hatha or vinyasa yoga. If you try yoga, it's important to choose a style that fits your needs and limitations. Learn more about yoga for exercise here.
Biking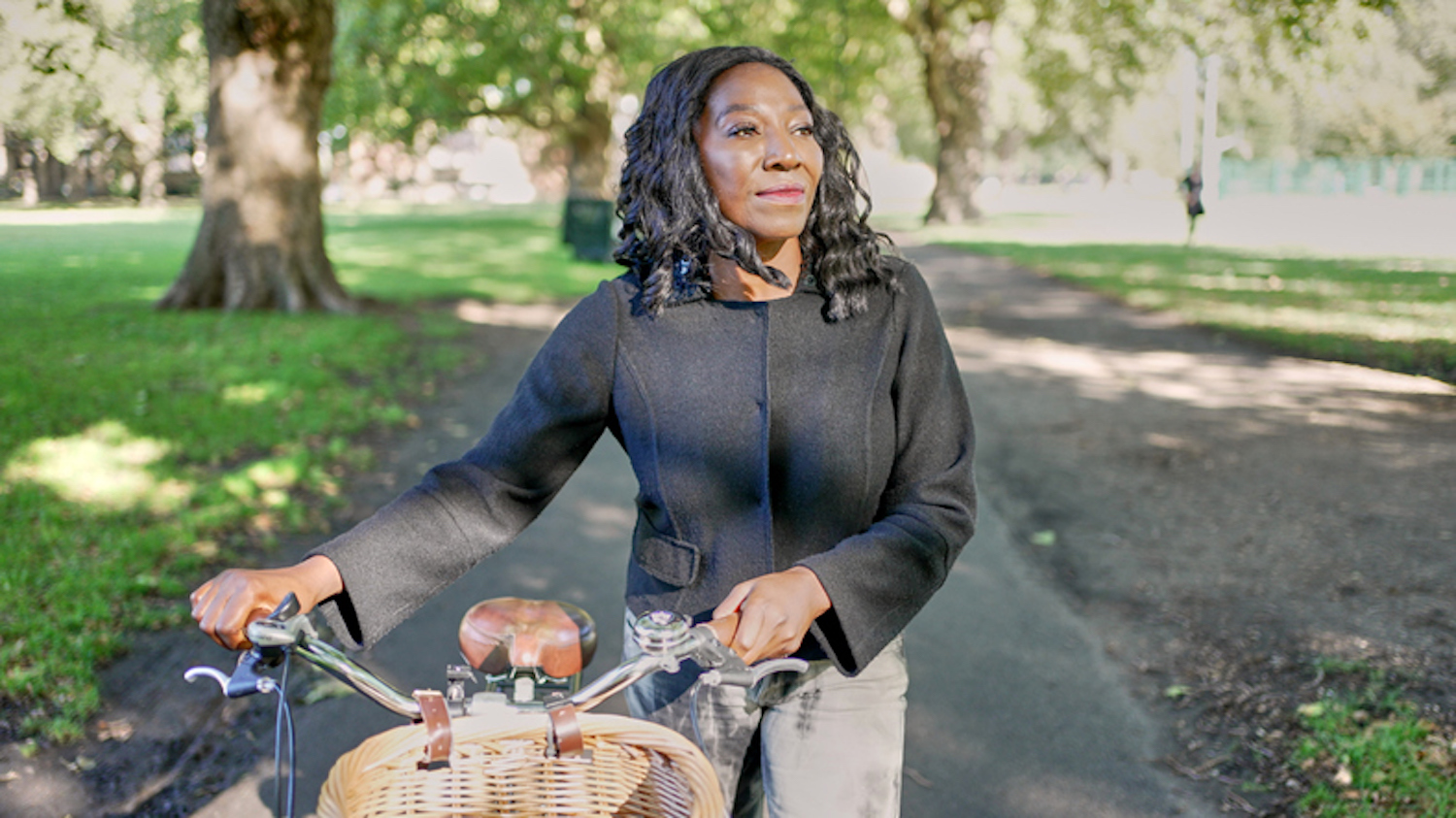 Biking is a low-impact sport that can help tone the pelvic floor and other muscle groups. Biking can be a fun, social activity. Or you can enjoy escaping down a bike trail by yourself. It's a great way to keep your joints lubricated. It's also a great way to improve and maintain circulation.
No matter how you decide to stay active, remember to choose an activity that fits your needs. Everybody experiences menopause differently. Check in with yourself and your doctor to see what works best for you.