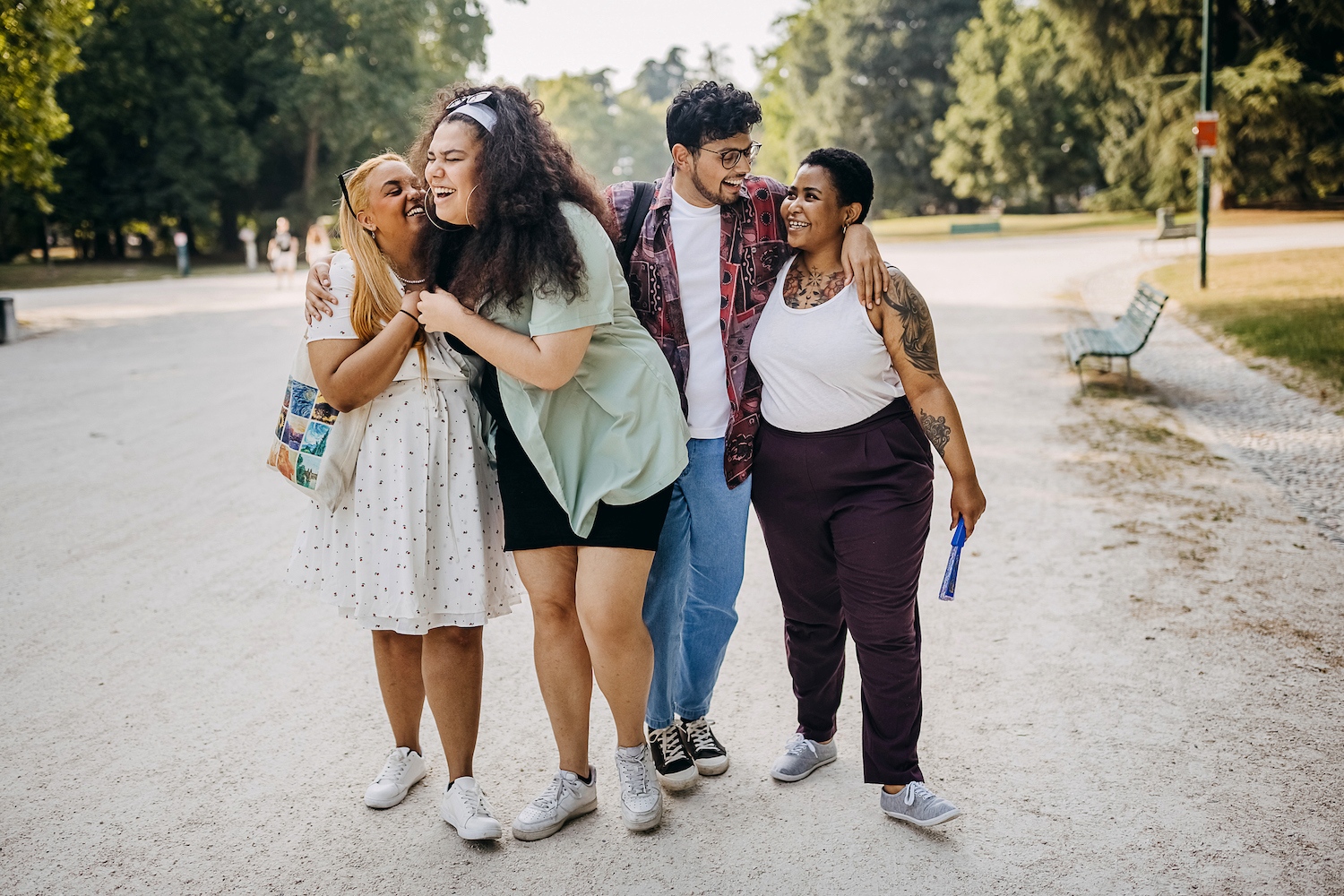 Connection with others is important
Humans are social creatures! We need each other to lean on, to process and to take care of one another. So it makes sense that being socially active with family, friends and colleagues has benefits. It can:
Improve your mood and self-esteem

Reduce stress

Increase your life

span

Help improve the quality of your physical health
Social media's impact on us
Social media has made staying connected much easier. It allows us to keep in touch with each other and share fun memories. A friendly face or listening ear is just a click away!
But too much social media use can have downsides:
Negative feelings. Comparing ourselves to others can bring up negative emotions. Depression, anxiety, isolation or FOMO (fear of missing out) are common with social media use.

Lower productivity. Social media makes it easy to get distracted. It can tempt us to neglect work, chores and other priorities.

Risk of harm. It's hard to know which news sources are trustworthy. Certain social media channels have strict rules to protect users from misinformation. But other channels do not. This can lead to us coming across false "news." And it can also open us up to hackers, online bullying or a lack of privacy.
If you notice that social media is doing more harm in your life than good, you might consider:
Limiting your daily social media use

Taking a break from social media for several days or weeks

Deleting your social media accounts
Other ways to stay connected
Text messages. Sending a text message is easy and quick. You can include pictures, short videos or even voice messages.
Emails or mailing letters. Sending an email can be versatile. You can send short or long messages to one or several people. You can include pictures or photos. Mailing a letter is even more memorable. Letters can be long or short. They can include pictures or gifts. You can also send greeting cards or postcards.
Phone or video calls. Calls allow for deeper, more nuanced talks. Hearing a person's tone of voice can clarify their feelings. Seeing their body language can help as well. Software like Zoom or Facetime helps for larger group activities, like on birthdays and holidays.
In-person meetups. This is the most beneficial and meaningful connection. We're less distracted in person. We feel seen and heard in real time. And if welcome and appropriate, it allows for physical touch. Like a hug. There are a variety of ways to connect with others in person. Let these examples inspire your own. You could:
Take a walk or ride bikes in the park or on a local nature trail

Join a fitness center, exercise class or an amateur sports league

Volunteer at your local food bank or any nonprofit

Host a clothing exchange party or go window shopping

Start a club that allows you to share your interests with others

Take a cooking class or host a themed potluck dinner
Humans are a social species
People are hardwired for connection. We need to feel loved and have a sense of belonging without social media. Our overall well-being improves when those needs are met. A fulfilled life is one full of personal connections.