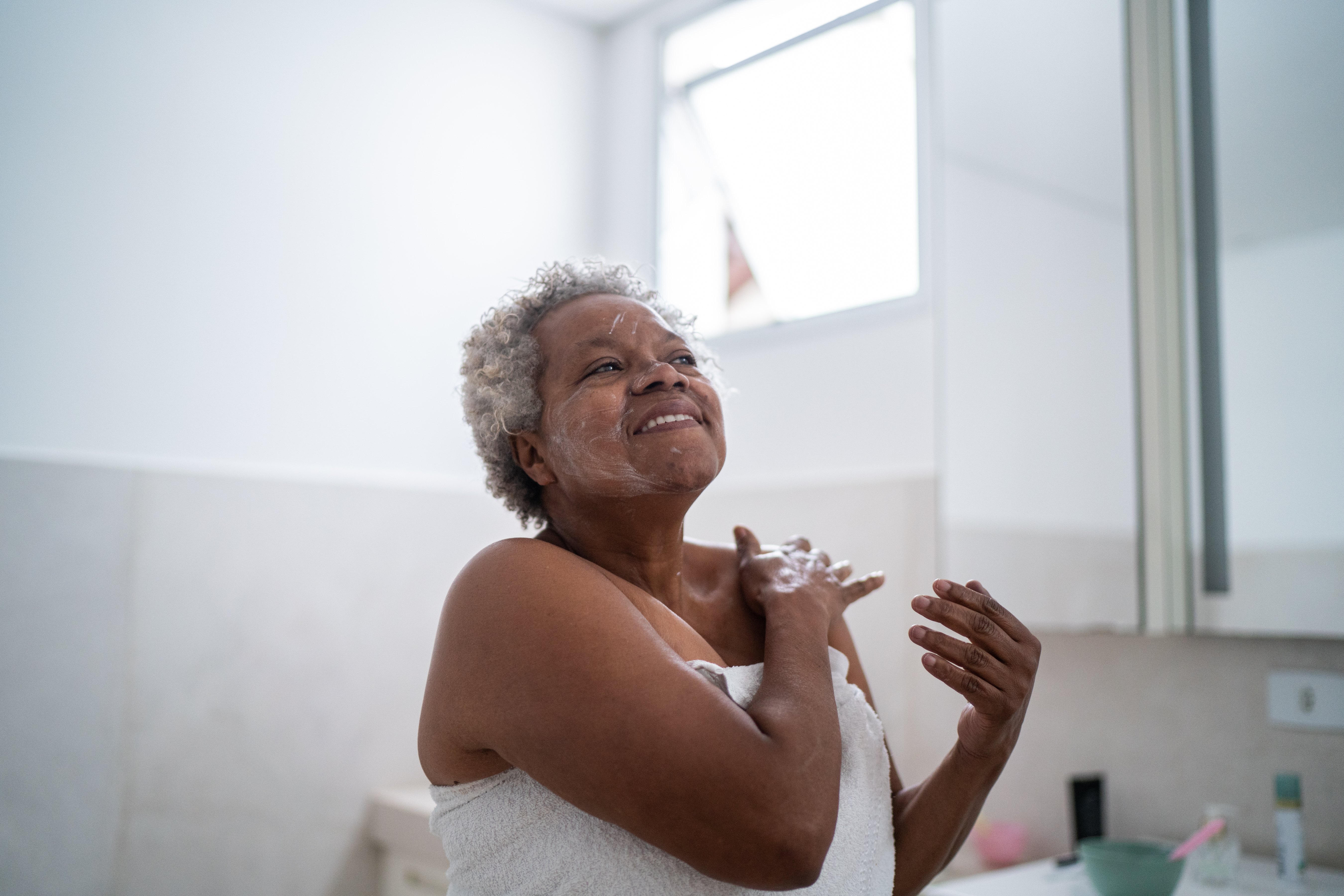 Diabetes affects your whole body, and your skin is no exception. When diabetes is not well-controlled, warning signs can appear on your skin. It can make your skin dry and less able to fight off infection. Caring for your skin can help prevent diabetes complications.
Here are some things you can do to take care of your skin.
Watch how you wash
Use warm, not hot, water. Hot water can dry out your skin. And make sure to choose gentle cleansers and shampoos. Harsher cleansers can strip your skin of its natural moisture.
Moisturize
Diabetes can make dry skin more likely. If you have dry skin, apply a sensitive-skin moisturizer after you shower. Don't apply moisturizer between your toes. That can make fungal infections more likely.
Choose creams and ointments
They can be better at healing dry skin than lotions. Choose one that says "fragrance free" rather than "unscented"; this means that there is no scent rather than one that has been masked.
Keep your skin clean and dry
Make sure to dry your skin carefully, especially under breasts, between toes and thighs, and under arms.
Check your feet
You may not feel cuts or cracks on your feet, so it's important to check your feet daily. If you have corns, calluses or cracked heels, go to a podiatrist to get help.
Treat scratches and cuts immediately
Wash cuts with soap and water and cover with sterile gauze. Get medical help for more serious injuries.
Talk to your doctor
Consult your doctor if you notice skin infections or rashes. These are more likely to occur when your blood sugar levels are high.