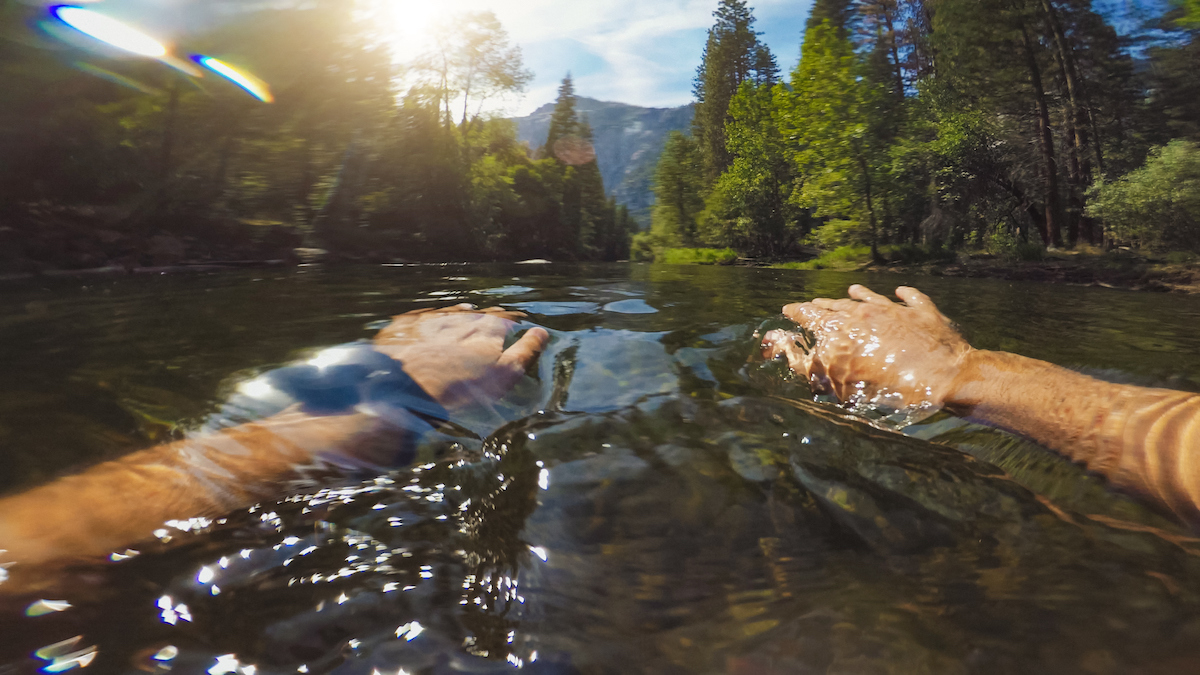 There's something about spring and summer that gives us energy. Longer days, sunny skies, warmer weather—it's a treat after the cold months of winter!
But sometimes that warm weather can get too hot to handle. And when it's uncomfortably hot, working out might be the last thing we want to do. That makes it tough to stick with our health goals through the summer.
Luckily there's a workaround! You don't have to sacrifice your physical activity goals because of the weather. Here are a few exercises you can do to beat the heat and some helpful tips to stay cool.
Morning jogs or walks
Before the day gets too hot, try taking a nice morning stroll or even a jog. It gets your heart pumping first thing in the morning. It can also lift your spirits and your energy for the rest of the day!
Yoga
This popular physical activity is easy on the joints but still a powerful way to tone your muscles and burn calories. Whether you prefer outdoors with a cool breeze or indoors with air-conditioning, yoga is a smart way to stay active without getting too hot.
Indoor workouts
When the year is at its hottest, look for air-conditioned gyms or fitness centers in your area. They let you connect with others while staying cool. Don't have access to a gym nearby? No problem! Home workouts with online exercise videos can be just as useful as a gym workout.
Swimming
Few things are more refreshing than a dip in a pool or nearby lake when the weather is scorching. And swimming is an incredible workout. Treading water engages different muscles in your body. Swimming laps can also be great cardio! Just be sure to swim safely and sober, with a trained lifeguard on duty.
High-up hikes
The further up you go away from sea level, the cooler the air is. If you're in an area with high hills or mountains, enjoy them! Hiking along mountain trails or in shaded forests is a great way to get active, keep cool and enjoy the nature around you. Keep in mind that the air is thinner at high altitudes, making your body work harder while you hike. So be sure to pace yourself and stay hydrated!
Evening sports
Once the heat from the day burns off, consider getting together with friends or family for some sport activities. A little touch football, soccer, frisbee or even a game of catch before dusk can be a fun way to wind down from a sunny day. It's also a nice memory to create with your favorite people.
As you try out new activities, it's important to stay safe.
Follow these safety tips when you're exercising:
Warm up for 5-10 minutes before exercising

Drink lots of water

Take breaks as needed

Wear lightweight clothes that aren't too tight

Stay out of the direct sun on very hot days
And of course, check with your healthcare provider before you start any new activity. You'll want to make sure it's safe for you and your body. Once you do, try some of the activities listed above and find your favorites.
If you need more ideas, our expert coaches can help you make an activity plan that works just for you. Schedule a personalized coaching session today!