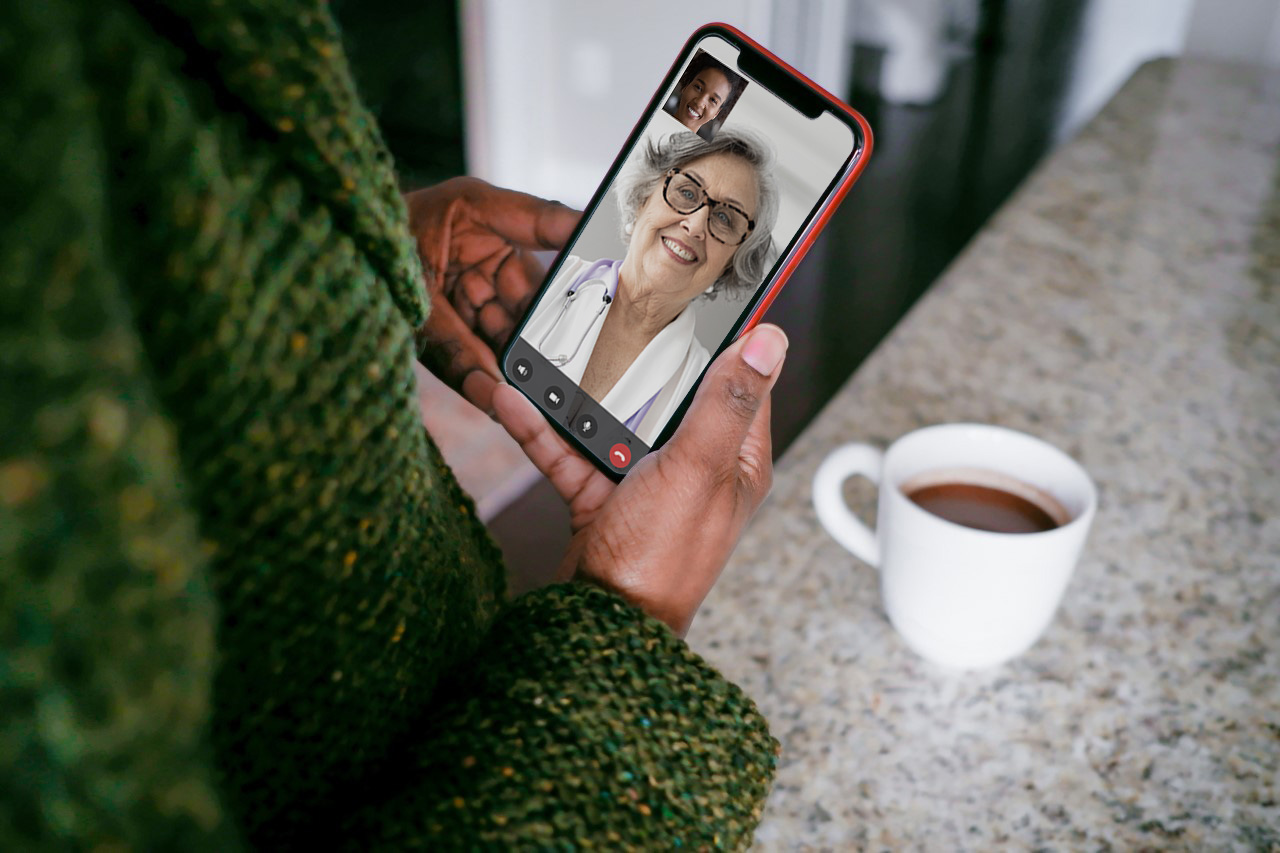 Having a primary care provider is key to managing your overall health. Primary care providers can help:
Prevent health issues

Catch problems early

Manage existing conditions

Connect you to other care you may need
Having a primary care provider can help you stay healthy and improve your quality of life.
Teladoc Health offers virtual primary care from the comfort of your own home. All you need is a smartphone, tablet or computer. You can set up a phone or face-to-face visit by using the Teladoc Health app or website.
Are virtual primary care visits new to you? Let's answer a few questions so you know what to expect.
Why have a virtual primary care provider?
Virtual primary care means you can meet with your primary care provider when it's convenient for you, no matter where you are or what you need.
You'll usually be able to see your provider sooner than an in-person office visit. You'll also get more time with them. Over time, they'll monitor your health and personalize your care, just as a care provider would in person.
You can do your whole virtual visit from your home or office. No more traveling to prioritize your health. You also won't need to sit in a waiting room with other people. This means you won't be exposing yourself to illness.
Every virtual visit you have will be private and secure.
Who is my virtual primary care provider?
When you're scheduling your first visit, we'll show you providers who match your preferences. Our primary care providers:
Are board-certified

Have an average of 15 years' experience

Have certifications and specialized education

Are ready and willing to help you
You'll also have access to an experienced care team. Your team may include registered nurses, medical assistants, care coordinators and more.
You can ask your care team questions about treatments, referrals, prescriptions and more. You'll be able to message or call them after your first visit if you need support.
How can my primary care provider help me if my visit is not in person?
Your virtual visit will feel very similar to an in-person visit. Your primary care provider will look at your medical history and ask questions about your current health status. They will also look at your heart rate, height, weight, blood pressure and lab results. This information will help you and your primary care provider create a plan to help you reach your health goals.
Studies have shown that satisfaction rates of both patients and doctors were the same, if not greater, for virtual visits, compared to in-person visits*.
What if I need in-person care?
Sometimes, in-person care is needed. Examples include:
Lab tests

X-rays and other physical exams

Emergency room visits

Some kinds of specialty care
Your primary care provider will decide if you need in-person care during your visit. If so, your care team will help coordinate a referral so you can find cost-efficient, high-quality care in your insurance network.
How do I schedule my first visit?
We'll take you through the process step-by-step. It's easy and simple.
Download the Teladoc Health app. You can also go to our website to create your account.

Find Primary Care (Primary360) on your home page and tap the link to get started.

Confirm a few details and choose a date and time that works for you.
After your visit is scheduled, you'll fill out your visit checklist to prepare. This includes a link to a health questionnaire to help your care team learn about you before your visit. We'll send you a Welcome Kit that includes a blood pressure monitor. You'll also get more information about what to expect. Before your appointment, we'll send you a reminder and let you know how to sign on. Then, you'll be all set for your visit.
Are you ready?
With virtual primary care, you'll never have to wait months for a visit. Teladoc Health provides you with the best care virtually when you need it. We're ready to help you get started on your virtual primary care journey.

*https://www.ajmc.com/view/patient-and-clinician-experiences-with-telehealth-for-patient-followup-care