Zesty Chicken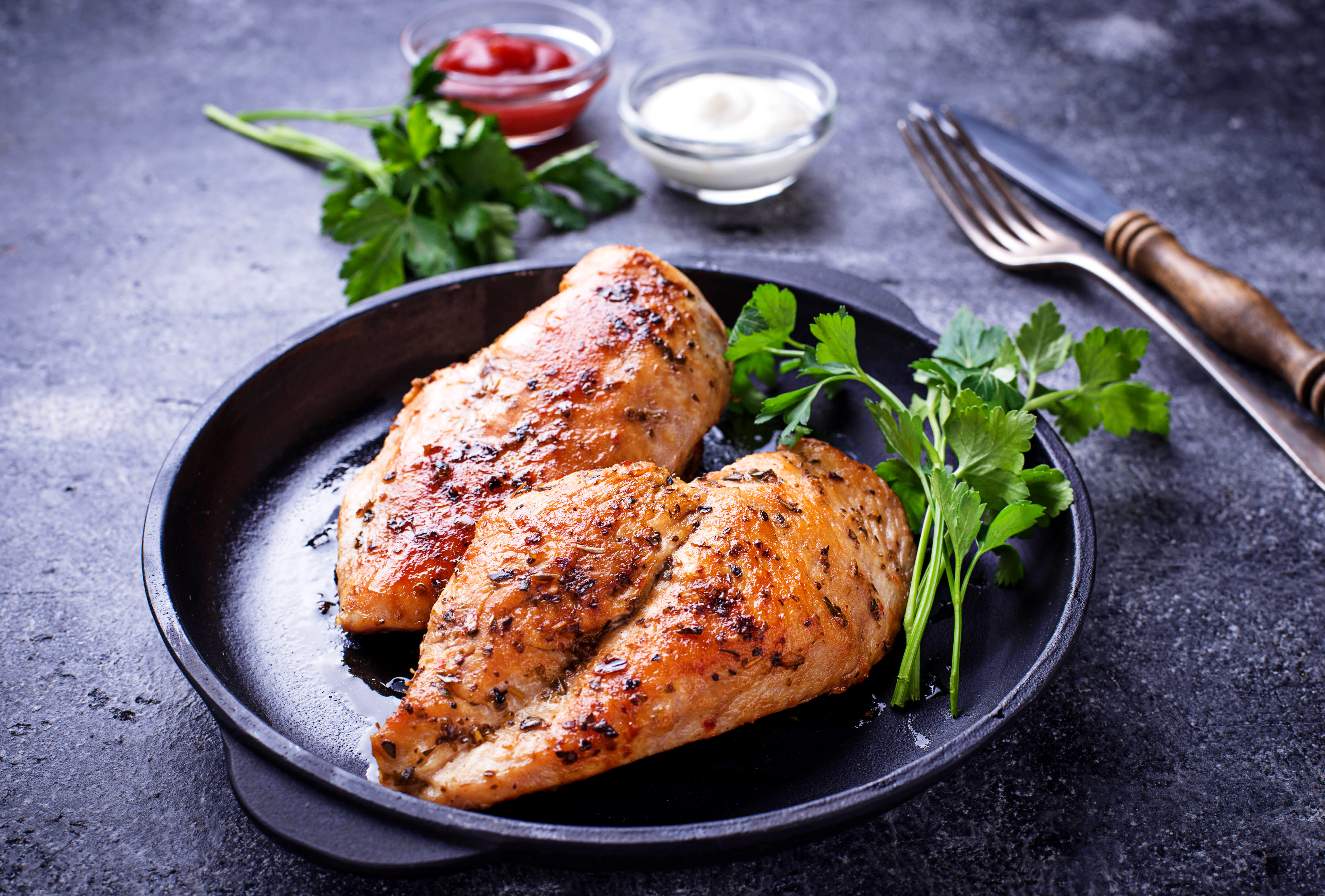 Makes 8 servings
Prep: 10 min Cook: 50 min
Ingredients
2 tsp cinnamon plus extra to taste
2 lb boneless, skinless chicken breasts
½ cup honey
½ cup dry sherry
½ cup fresh lime juice (3-4 limes)
1 garlic clove, minced
¼ tsp salt
¼ tsp freshly ground pepper
Nonstick cooking spray
Preparation
Sprinkle cinnamon over both sides of the chicken, then place chicken in a large sealable plastic bag.
In a small bowl, whisk together the honey, sherry, lime juice, garlic, salt, and pepper. Pour marinade into the sealable bag with the chicken. Seal shut and gently shake to coat. Marinate in the refrigerator for at least 3 hours, turning occasionally.
Preheat oven to 350°F. Spray a large baking dish with cooking spray. Remove the chicken from the bag and place in a single layer in the baking dish. Throw away the marinade.
Cover chicken with foil and bake for 50 minutes, basting often with pan juices. Sprinkle with cinnamon and serve.
Nutrition Information
Serving size: 4 oz chicken
Per serving
Calories: 213; Total fat: 3 g; Saturated fat: 0 g; Sodium: 126 mg; Cholesterol: 90 mg; *Total carbs: 19 g; Fiber: 0 g; Sugars: 18 g; Protein: 28 g; Potassium: 29 mg
Note: If you have diabetes, be sure to count for at least 1 carbohydrate serving.



Chicken & Mushroom Florentine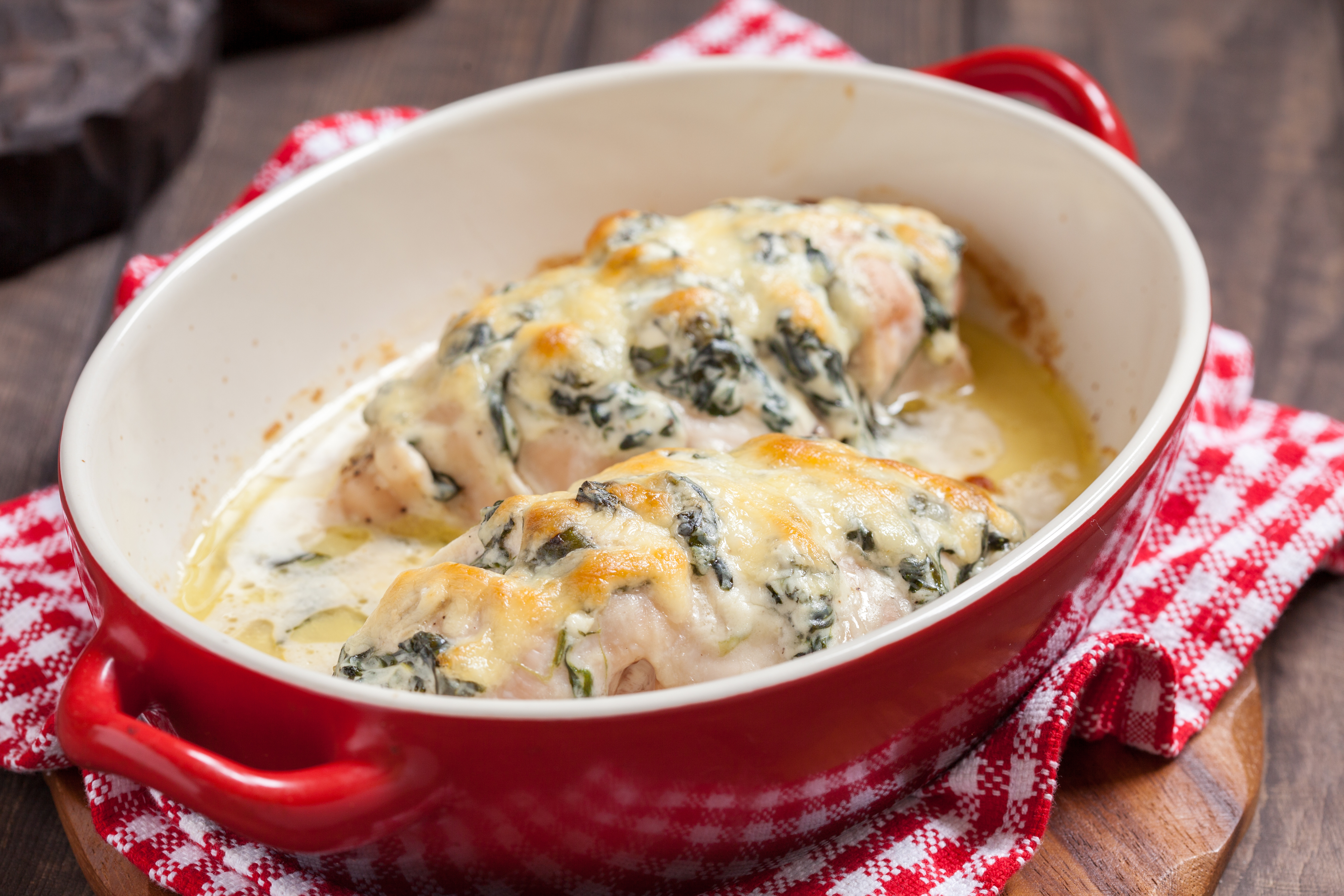 Makes 4 servings
Prep: 15 min Cook: 30 min
Ingredients
Nonstick cooking spray
4 boneless, skinless chicken breast halves (about 5 oz each)
¼ tsp salt
Freshly ground pepper, to taste
½ sweet onion, peeled and chopped
2 cups sliced fresh mushrooms
1 package (10 oz) frozen chopped spinach, cooked and drained, or 2 cups fresh spinach
¼ tsp nutmeg
2 Tbsp grated Parmesan cheese
Preparation
Spray a large nonstick skillet with cooking spray and place over medium-high heat. Sprinkle chicken with salt and pepper and place in skillet. Cook for about 4 minutes per side, or until slightly browned. Remove chicken from skillet and keep warm.
Spray skillet again with cooking spray and add onion and mushrooms. Cook until tender, about 6-7 minutes.
Preheat broiler. Place spinach in a large baking dish coated with cooking spray. Sprinkle with nutmeg. Arrange chicken in a single layer over spinach. Top with mushroom and onion mixture. Sprinkle with cheese. Broil for 1-2 minutes, until the cheese is melted. Remove from oven and sprinkle with more pepper to taste.
Nutrition Information
Serving size: 4 oz chicken
Per serving
Calories: 187; Total fat: 5 g; Saturated fat: 1 g; Sodium: 265 mg; Cholesterol: 114 mg; Total carbs: 5 g; Fiber: 2 g; Sugars: 3 g; Protein: 37 g; Potassium: 259 mg
Southwest Slow-Cooker Chicken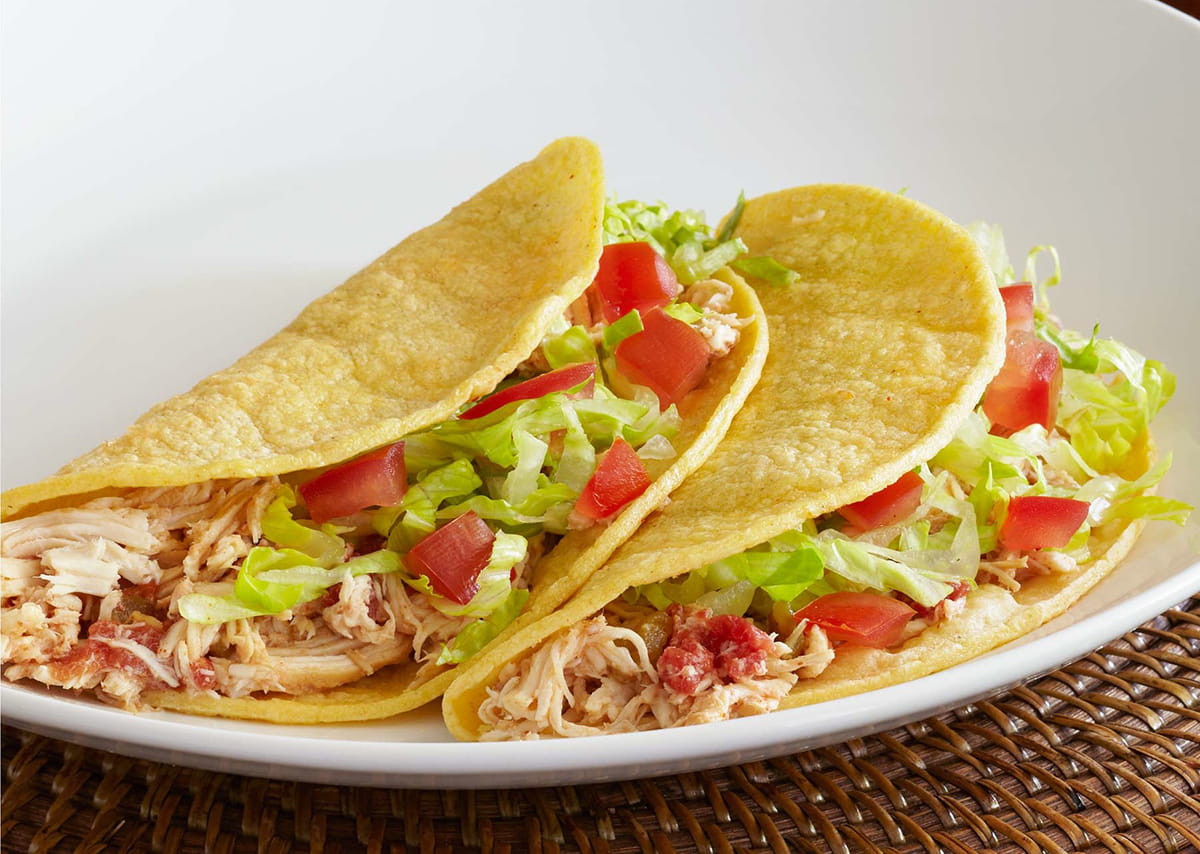 Makes 6 servings
Prep: 10 min Cook: 3-4 hours (high setting) or 8-10 hours (low setting)
Ingredients
2 tsp chili powder
1 tsp cumin
½ tsp garlic powder
½ tsp onion powder
½ tsp paprika
½ tsp black pepper
¼ tsp oregano
¼-½ tsp cayenne pepper (optional and variable depending on how spicy you like your chicken!)
1 lb boneless, skinless chicken breasts or tenderloins (all visible fat discarded)
14.5 oz canned, no-salt-added diced tomatoes (undrained)
1-3 oz canned green chilies
1 cup low-sodium chicken broth
Preparation
In a small bowl, stir together chili powder, cumin, garlic powder, onion powder, paprika, black pepper, oregano, and cayenne pepper (optional).
Place chicken in slow cooker and sprinkle with half of seasoning mixture. Flip chicken with a fork and sprinkle with other half of seasoning mixture.
Pour tomatoes, chilies, and chicken broth over the chicken in the slow cooker.
Cover and cook on low setting for 8-10 hours, or on high setting for 3-4 hours. Chicken may break apart easily with fork once cooked.
Nutrition Information
Serving size: 2.5 oz chicken
Per serving
Calories: 113; Total fat: 2 g; Saturated fat: 0.5 g; Sodium: 288 mg; Cholesterol: 48 mg; Total carbs: 5 g; Fiber: 1 g; Sugars: 3 g; Protein: 17 g; Potassium: 430 mg
CLC14654.A