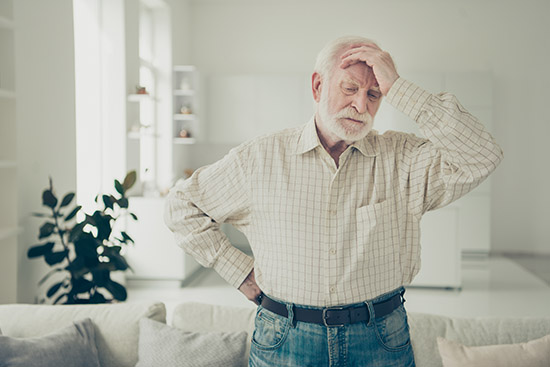 Do you feel dizzy when you stand up? You may have a type of low blood pressure called orthostatic hypotension. This condition is also known as postural hypotension.
Symptoms of orthostatic hypotension include:
Light-headedness or dizziness when you stand

Blurred vision

Weakness

Fainting

Confusion

Nausea
If you notice any of these symptoms, it's important to tell your doctor.
Orthostatic hypotension can be mild. Dizziness or light-headedness from time to time may happen due to standing up too quickly, mild dehydration, changes in blood sugar, or overheating. If you notice these symptoms occasionally, you likely don't need to be concerned.
Symptoms that occur more frequently, however, can signal serious problems. Issues with your heart, hormones, meds, and nervous system can all cause orthostatic hypotension. Your doctor can help you get to the bottom of any symptoms you may be experiencing. Once they've done that, they can help you feel better!
If your symptoms cause you to become unconscious even briefly, contact your doctor right away. Keep track of any milder symptoms as they occur. Write down when they happened, how long they lasted, and what you were doing at the time. For example, standing for an extended period or getting up quickly after sitting or laying down. These details will help your doctor figure out what's causing your symptoms and how they might be treated.
CLC15116.B