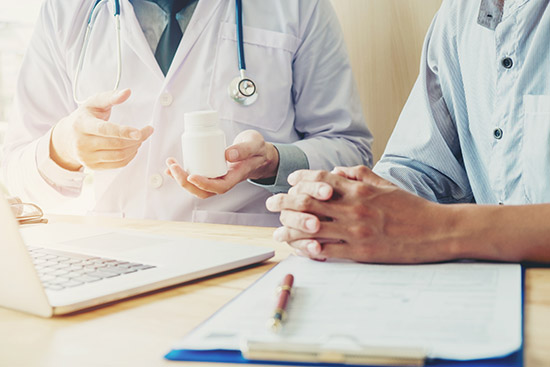 Also known as "water pills," diuretics are a common medicine doctors prescribe people with heart failure, high blood pressure, and more. People with heart failure may hold on to excess fluid. This condition is called edema. Edema can show up in your legs, abdomen, and even lungs.
Diuretics help the kidneys remove sodium and water from the body. This reduces the amount of fluid in the veins and arteries. As a result, the heart doesn't have to work as hard to pump blood around the body. This can help you feel better.
Types of diuretics
Depending on your needs, your doctor may give you one of three types of diuretics. Limiting salt intake helps, too. The types are:
Loop: These drugs tend to deplete potassium levels, so your doctor may suggest potassium-rich foods like fruits and veggies, or supplements.
Drug names: Furosemide (Lasix), torsemide, bumetanide, ethacrynic acid
Thiazide: These drugs can also result in low levels of potassium. Eating more potassium-rich foods like fruits and veggies may be suggested by your doctor.
Drug names: Chlorothiazide, chlorthalidone, hydrochlorothiazide, indapamide, metolazone
Potassium-sparing: These drugs do not result in potassium loss. However, the opposite can occur: Potassium levels can become too high. This can cause dangerous heart problems. Taking a potassium-sparing diuretic? You do not need extra potassium in your diet.
Drug names: Spironolactone, eplerenone, amiloride, triamterene
Side effects
Diuretics are generally safe drugs. Increased urination is one common side effect of diuretics. Other side effects include:
Dizziness

Headaches

Dehydration

Muscle cramps

Joint problems

Erectile dysfunction
Talk to your doctor if you have any side effects after starting or changing diuretic meds. It's also a good idea to ask your doctor if you need regular testing of potassium levels and kidney function.
Tips for taking diuretics
Take them early: If possible, take diuretics early in the day. This may prevent you from waking frequently in the night to urinate. Aim to take your last pill at least 6 hours before bedtime.
Avoid alcohol: Say "no" to alcoholic beverages while taking a diuretic, since they can also make you go to the bathroom more.
Set salt aside: Limit salt intake.
Skip salt substitutes: Avoid them unless your pharmacist or doctor has said it is okay. Spices and herbs can add flavor without the salt.
Use sun protection: Some diuretics may make you more sensitive to the sun. Ask your pharmacist if you should take extra precautions to protect yourself.
Consider potassium: Ask your doctor if you should be eating foods rich in potassium or taking potassium supplements.
CLC14633.B