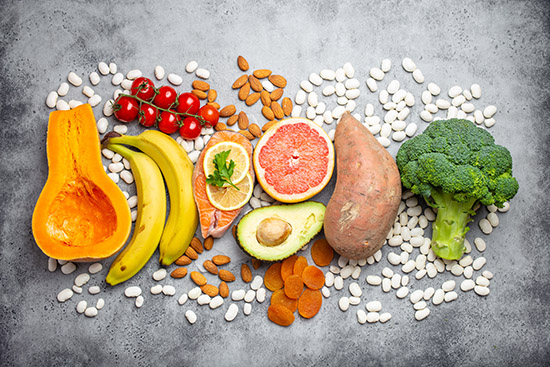 Potassium is a mineral found in a variety of foods like fruits, vegetables, beans, and nuts. It's an important nutrient because it's involved in many functions in the body. Potassium keeps your heart and kidneys working as they should. It also helps with muscle contractions.
Potassium and Blood Pressure
When people talk about diet and reducing blood pressure, it's often about cutting down on salt and other foods. Limiting salt in your diet is very important. But did you know that adding potassium can also lower high blood pressure?
Potassium moves sodium out of your body. The more potassium-filled foods you eat, the more sodium you lose. This reduces the tension on your blood vessel walls, which can lower your blood pressure.
Potassium Food Sources
Adults should aim for 4,700 mg of potassium per day. This may sound like a lot. The good news is, potassium is found in a wide variety of foods. These are some of the best sources.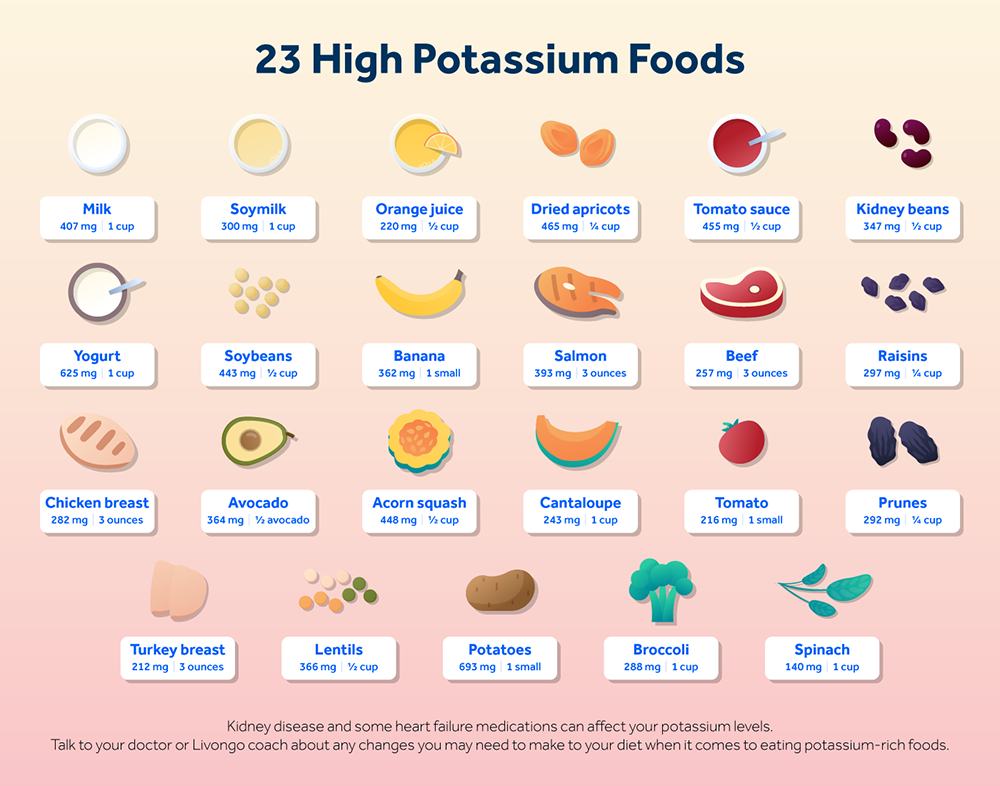 When Is Potassium Not a Good Thing?
Potassium can be harmful in some people with kidney disease. When your kidneys aren't working as they should, you may need to limit potassium in your diet.
Certain heart failure medications can cause your potassium levels to increase. Your doctor may put you on a low-potassium diet that includes avoiding high-potassium foods.
If you have kidney disease or are taking any heart failure medications, talk with your doctor or Livongo coach. You may need to make changes to your diet when it comes to eating potassium-rich foods.
CLC14598.A