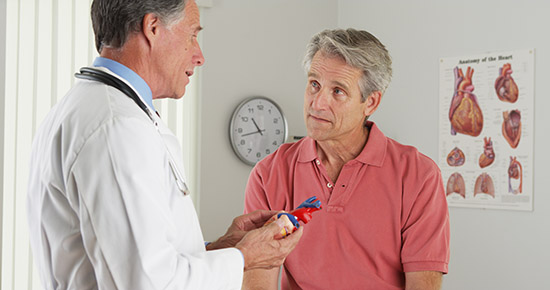 Having a heart doctor (cardiologist) is important if you have heart failure or other heart conditions. How often you follow up with your heart doctor depends on a number of factors. These include any med changes or the stage of your condition.
Your doctor and healthcare team will tell you how often you should follow up. They'll also keep you updated on how often to have tests or check-ins to monitor heart function. Your team will also support you with making lifestyle changes. This includes eating a low-salt diet and being active every day. Preparing for your visits can help you get the most out of your time together.
What to Do Before Your Appointment
Check your blood pressure, pulse and weight every day. Bring these readings to your visit. Sharing any trends or changes you notice is very helpful to your doctor. If you have diabetes, bring a record of your blood sugars as well.
Use the Heart Failure Medicines Tracker to make note of the meds you're on. This helps your doctor make sure you're on all the right meds at the best doses for your heart. Note any side effects or symptoms you're having. Bring this with you to your appointment.

Write down any questions or concerns you may have prior to your appointment. It's easy to forget when you're sitting with your doctor.

Bring the Doctor's Appointment for Heart Failure Worksheet to help make sure you get your doctor's input and guidance all in one place.
What to Do During Your Appointment
Bring a friend or family member for support or to help take notes.

Go through the Doctor's Appointment for Heart Failure Worksheet and take any notes.
Show your doctor your Heart Failure Medicines Tracker. This is a quick way for them to make sure you're on the right meds.

Ask your questions and/or express any concerns you may have. Something you don't understand? Your doctor is here to help.
What to Do After Your Appointment
Fill any new prescriptions or changes to existing ones.

Complete any tests or lab work that your doctor ordered.

Organize your schedule so that you can be successful with your treatment plan. Even the smallest healthy habits go a long way.

Share your treatment plan with your support system. They want to be available to help you when you need it.
Being prepared can help make your health care more successful. Your heart will thank you!
CLC15215.B